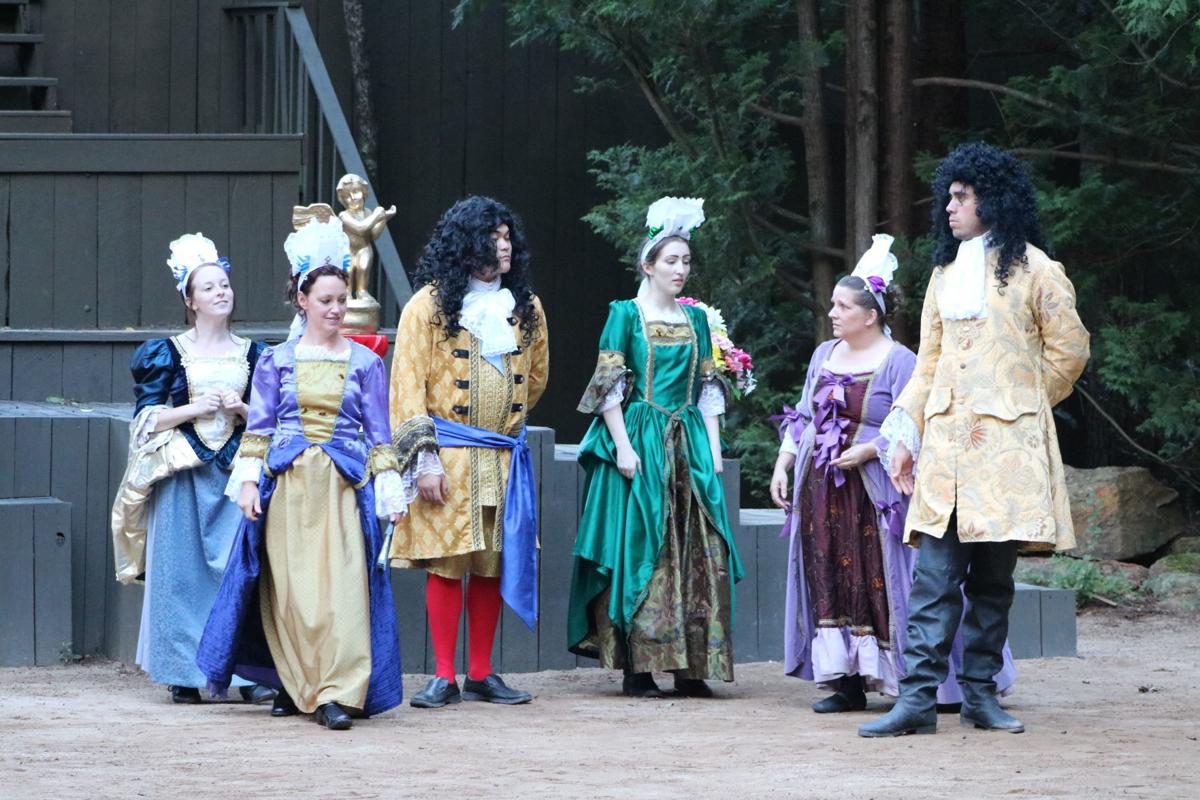 VALDESE — The Old Colony Players are doing their best to make sure the show does, in fact, go on this summer.
Their annual production of the Waldensian-themed "From This Day Forward" in Valdese is scheduled to go forward with a gauntlet of COVID-19 restrictions, assuming North Carolina moves further in its reopening from the coronavirus pandemic.
Rehearsals began June 12 and the outdoor production is scheduled to start its season on July 17.
"The story is so important. And art is so important," said Edyth Pruitt, general manager of Old Colony Players. "The historical drama 'From This Day Forward,' it's our 52nd season. But we don't want to do it if it's going to endanger anyone in the cast or anyone in the audience.
"So, we knew if we were going to have a chance to go forward that we needed to be serious about the protocols that we put into place. With so many people being shut in for so long, if we were able to, we wanted to provide a place where people could go out and enjoy a performance without being inside compromised in a place where germs spread more rapidly."
As rehearsals have commenced, all cast members have been asked to sign a pledge of best practices. According to a list of protocols, cast members who have been exposed to anyone with COVID-19 or who have any symptoms will be asked to leave immediately and not be allowed to return until appropriate measures for safety have been satisfied.
Further measures put in place address concerns like facemasks, social distancing and audience interaction. And cast members will have their temperatures taken before each rehearsal and performance. Additionally, high-risk scenes are being modified to take necessary precautions.
"They are all in," Pruitt said of the cast. "We're being very careful. We're wearing masks every rehearsal. Everybody has their temperature taken when they come in and slathers their hands with Germ-X or goes immediately and washes them. We wear masks during rehearsals even though it's uncomfortable in the heat outside to go through a dance rehearsal, but they still do it."
Pruitt said casting has been done so that characters who are families or couples in the drama also are families or couples in real life to make isolation and social distancing easier. Costume changes have been made to include face coverings in crowd scenes. Singing scenes are being pre-recorded for the first time ever.
"We're really looking at it from every angle," Pruitt said. "And as things come down, we are incorporating more practices as we learn."
Protocols are in place for audience members, as well, when performance time comes. People will be required to wear masks. And instead of having chairs set up at the amphitheater, audience members will be encouraged to bring their own chairs or pick up a sanitized chair at the theater. Ushers will help maintain social distancing between families or groups in the audience.
"It's 573 for our capacity at the amphitheater, and we're looking at if — and this is all dependent on what (N.C.) Gov. (Roy) Cooper says next week — we're allowed to have 50 to 75, we will probably cut if off at under 100 in a 573-seat amphitheater to allow for social distancing," Pruitt said. "That's less than 20 percent of our capacity. ... That's what we're looking at to keep the crowds very limited, so we'll be able to make the show profitable."
Those who have seen the show before will be able to experience something new this year as the second act has been changed to incorporate more history about the founding of Valdese.
"People who have seen the show before will be, I think, very pleasantly surprised with some of the changes we've made. It's still the original script, but we've just adapted it a bit to be able to tell the story in a more profound way. That was OKed by (playwright) Fred Cranford's son, Brad."
Performances are slated for Friday and Saturday nights at 8 p.m. and will run through Aug. 15.
Pruitt warned that everything is conditional on Cooper's orders going forward, however.
"We will not go against Roy Cooper's orders in any way," Pruitt said. "We want to be clear that we support the mandates that are in place. If next Friday it doesn't open up to more than 25 people in an outside amphitheater, we will probably cancel the show because it wouldn't be economically feasible for us at that point.
"We want to be clear that we're taking it very seriously and will follow government regulations.
For more information on the Old Colony Players, their production of "From This Day Forward" and their COVID-19 protocols and practices, visit oldcolonyplayers.com.