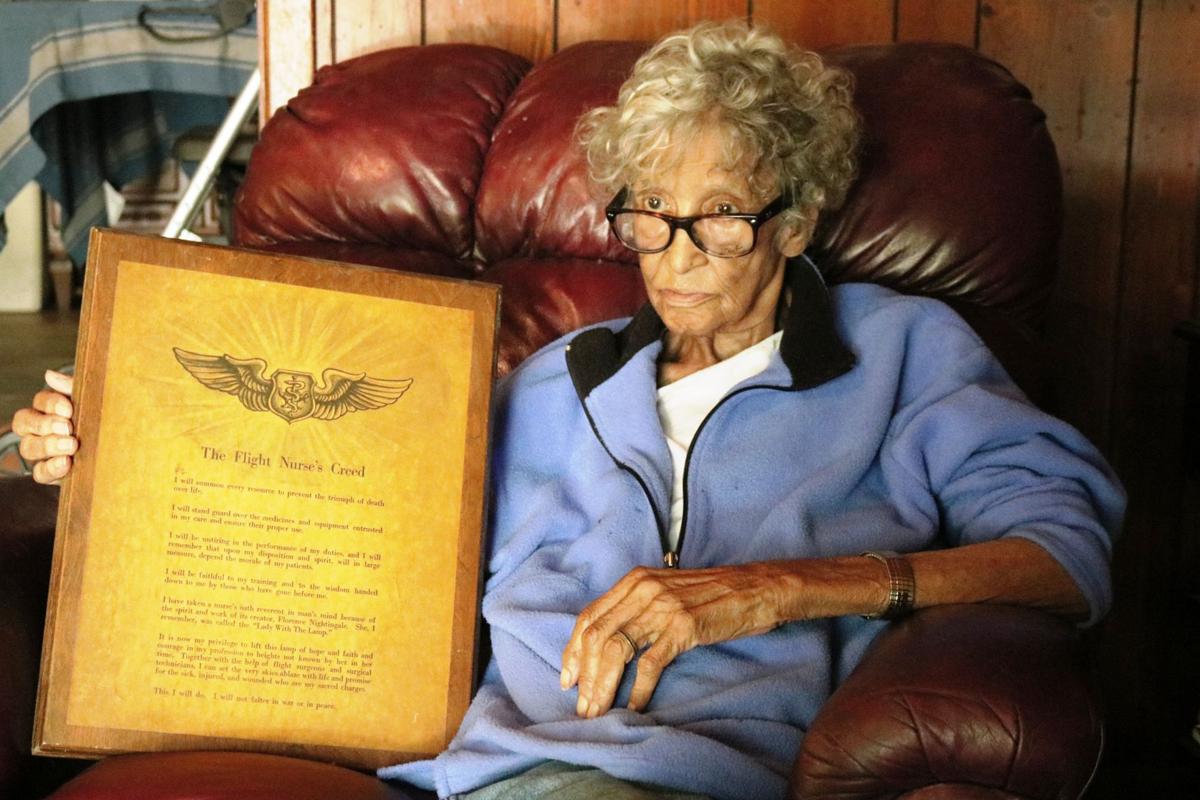 For Georgie Bristol, 92, of Morganton, joining the military meant she would be able to travel the world and , after more than 30 years of being in the Air Force, she did just that.
As a product of Burke County, Bristol graduated from Olive Hill High School in 1942 and went on to be a nurse in the United States Air Force in July of 1949.
"When I finish basic training I went to Sheppard Air Force base in Wichita Falls, Texas, and from there I applied for flight school and I became a flight nurse," Bristol said.
As far as Bristol knows, she was the first black nurse to go through flight school for the USAF. She thoroughly enjoyed her responsibilities and said the experience was "wonderful."
Bristol was a flight nurse during the Korean and Vietnam wars and helped to keep wounded soldiers stable and comfortable when flying in aircraft to their destination.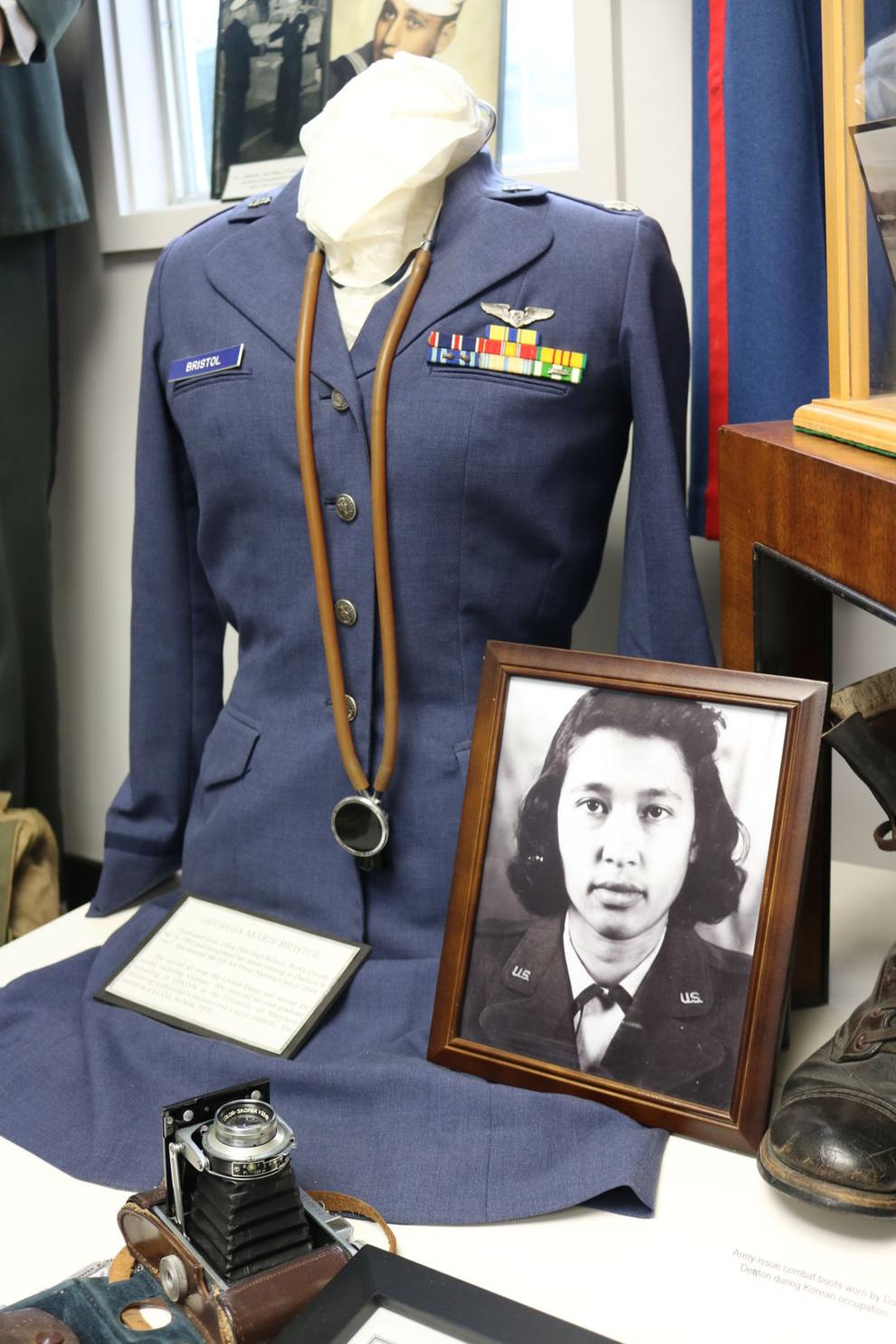 "Just make sure the patient was comfortable and that they didn't have any reaction or anything like that," Bristol said. "You just made sure your patient was fed and comfortable and rested just like you would in a hospital."
She was stationed at a hospital in Vietnam for one year working in the casualty staging unit, but said there was never any fighting near to where she was.
"We would get them (wounded soldiers) cleaned up and their dressings changed and get them ready to be shipped backed to the states," Bristol said.
Most of the flights to other countries would be overnight to pick up a patient and bring them back to the states. Regular "runs" or flights from an Air Force base in San Antonio, Texas , to another in California to transport patients would happen regularly, she said.
"I was the nurse on the plane when they were flying patients somewhere," she said. "I was nowhere near the cockpit."
She remembers how she had to fly to Puerto Rico to retrieve a patient that had polio.
"One time I went to Korea to get a patient that had polio, but I did not go by myself," Bristol said. "There were always two of us."
She said sometimes she would get very sick or seriously ill patients that would have to have pressurized planes.
"That means the altitude would remain below 10,000 feet because the patient may have a head injury and they did not want it to (fly) too high because the pressure in the head would be too intense," Bristol said. "You had to fly them at a certain altitude."
The flight nurses in every squadron were given orders as to when they would be needed.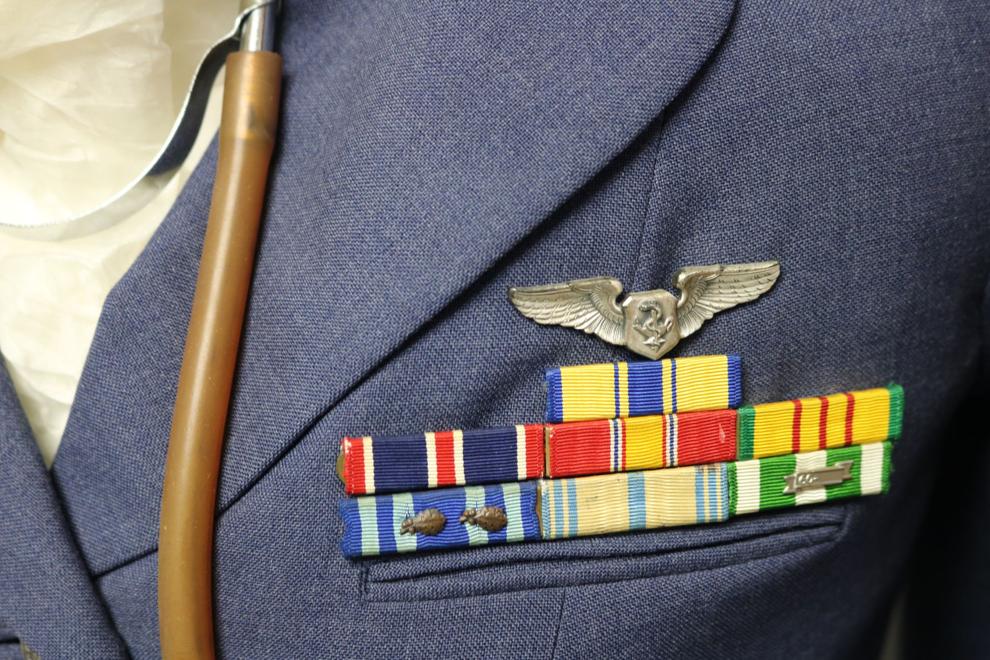 "Most of the time you were glad that you were going to be able to fly out," she said.
She entered into the military as a second lieutenant and retired in 1979 as a lieutenant colonel in the Air Force, she said.
"(Joining the military) was always something I wanted to do," she said. "I wanted to see as much of the world as I could and I knew that if I was in the Air Force I would be traveling."
Bristol traveled to many different countries, including Morocco, England, Japan, Vietnam, Germany, France, and many more. She also traveled to many different states, including California, Texas and Illinois.
"I was just glad to have that opportunity," Bristol said.
She was given a plaque with a flight nurses creed with a portion stating, "I will summon every resource to prevent the triumph of death over life … I will be untiring in the performance of my duties and spirit, will in large measure, depend the morale of my patients … This I will do. I will not falter in war or in peace."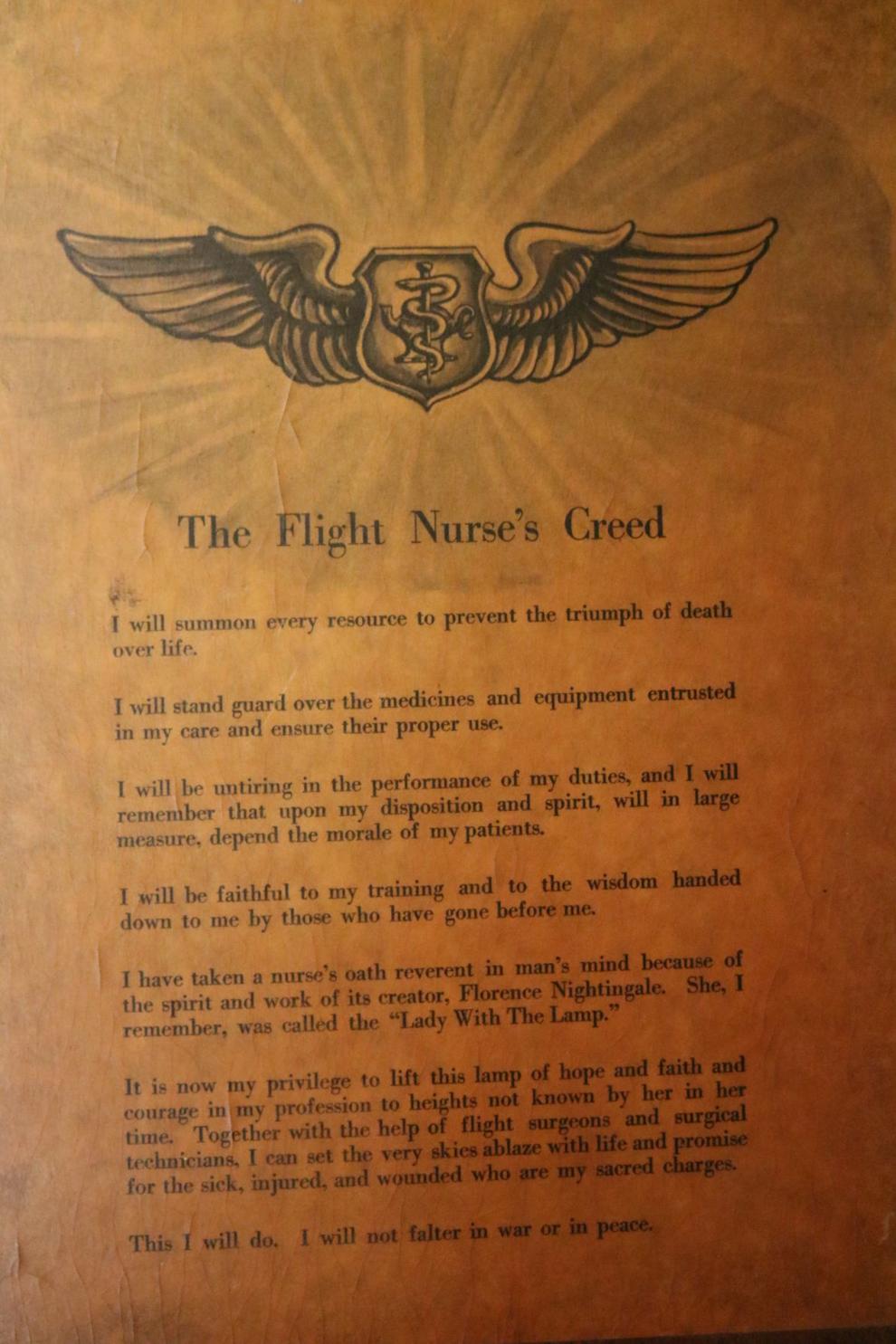 She knew that when going into the military she would need to take what she had learned from home when growing up and use it in her profession.
"Be kind to people, be nice and they will be nice to you," she said. "Do unto others as you would like them to do unto you."
Without her families support in following her dreams she would not have accomplished what she did, she said.
"My family has always been very supportive and I can always depend on them," Bristol said. "They always backed up the idea that I wanted to be a flight nurse."
She received her post-graduate OBGYN education at the University of Maryland and became a physician's assistant and nurse midwife, according to information from the Burke County History Museum.
Bristol's flight uniform, a stethoscope and a portrait of herself in the military are on display at the history museum located at 201 W . Meeting St. in Morganton.