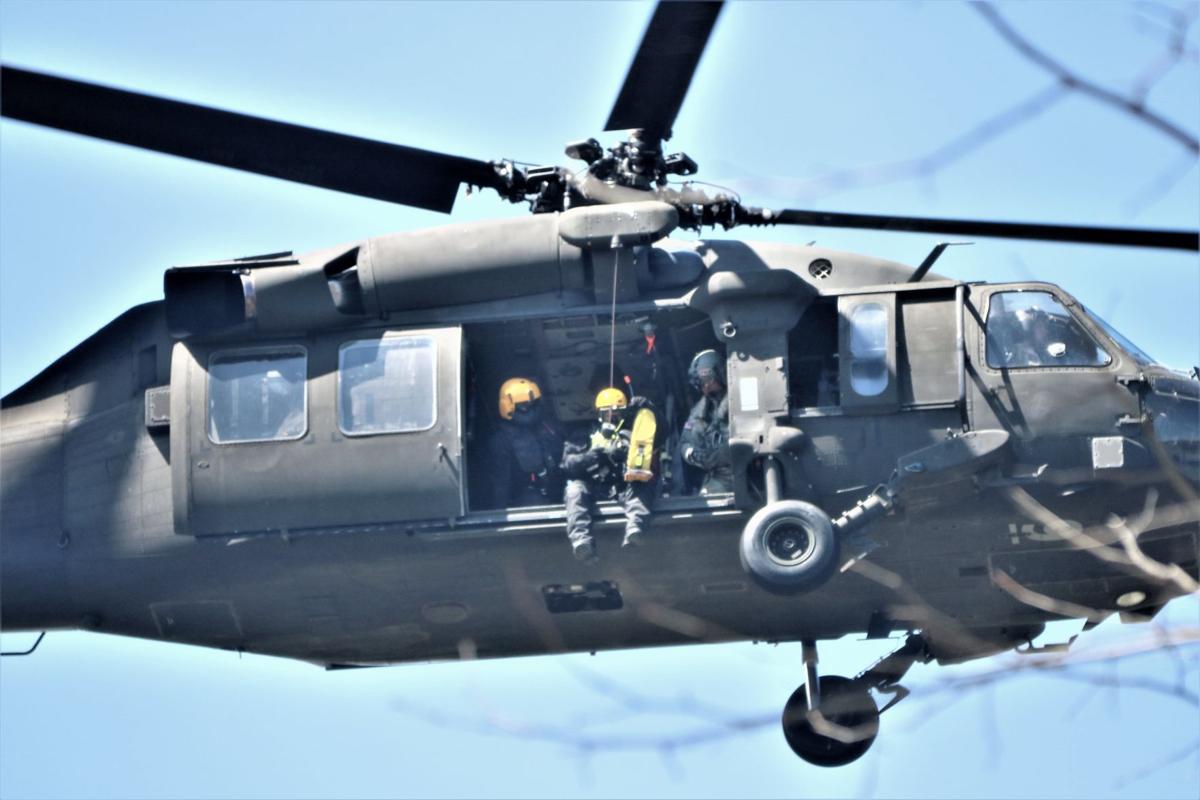 Emergency teams from across the state, country and world have been participating in a flood exercise in Burke County since Saturday.
The exercise allowed emergency  to hone their skills for flood rescues in conditions comparable to those in previous hurricanes, like Florence and Irma, said Brian Barnes with the North Carolina Emergency Management.
"Partnerships are key," Barnes said. "Going to these events and going to trainings, we build relationships with folks across the country and those are the folks that came together with our responders in the state to assist and without them we wouldn't have been successful."
Hurricane Florence saw 1,700 responders come to North Carolina to assist with swift-water rescues, Barnes said.
Training will end Wednesday. About 500 different rescuers will be trained during the exercise, Barnes said.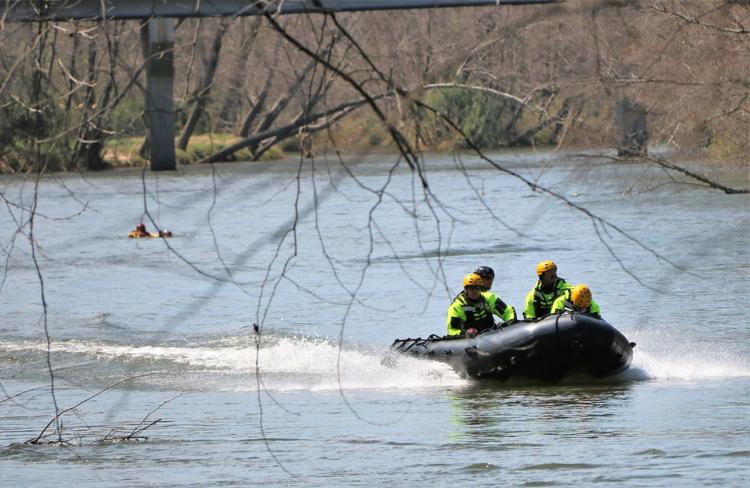 Some responders chose to stay overnight at the camp, but others, like rescuers from Charlotte Fire Department, have been driving back to their homes every night.
Charlotte Fire Department Battalion Chief Peter Skeris said sending rescuers home at the end of the day and bringing back new crews each day allowed them to have as many people trained in the exercise as possible.
The exercise has been a great experience for his department, Skeris said.
"The training is invaluable," Skeris said. "Being able to come out, get in the environment, work with the air assets (and) teams across the state ... it works great."
Training during the exercise simulates real life emergency situations.
"We're fortunate enough ... to get some live victims in," Skeris said. "Even though there are some static points ... the live victim side is good because they actually have to get used to picking people up out of the water."
Burke County was chosen to host the exercise because of its variety of natural water sources.
"We offer some of the greatest training areas in the United States," said Johnnie Carswell, Burke County commissioner. "If you look at our swift waters in the mountain areas ... as part of your training here, you'll just be pleased to get the best training that you can get."
Having trainees from around the world spending time in Burke County has been an honor, Carswell said.
"We thank you for stopping here in our county to get your training," Carswell said.
Be the first to know
Get local news delivered to your inbox!