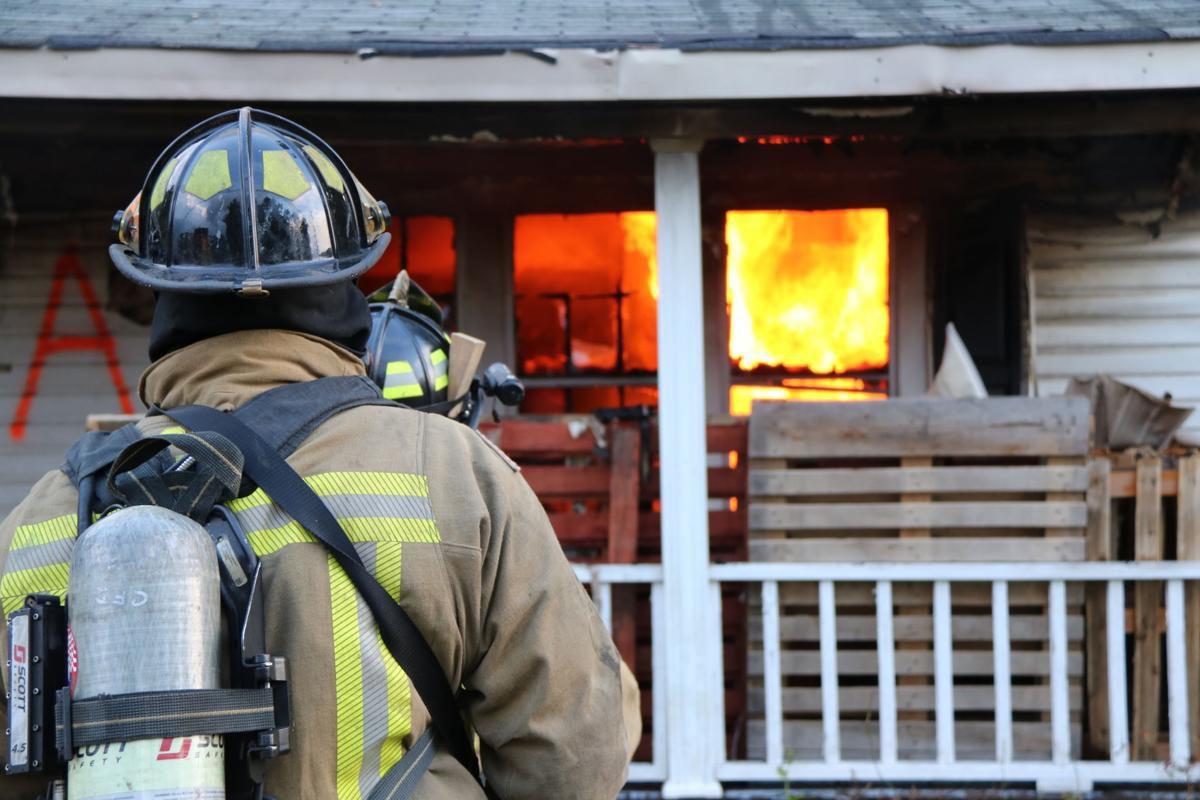 Volunteer fire departments have long been a staple in North Carolina.
Out of the 1,087 registered fire departments in the state, more than 90 percent of those departments are volunteer or mostly volunteer, according to the U.S. Fire Administration.
Burke County is no different. Out of the 19 fire departments in the county, 18 are volunteer or mostly volunteer departments, said Fire Marshal Mike Willis.
Departments are finding themselves in a volunteer-recruiting crisis, the USFA said.
The problem has even localized itself to Burke County. Departments across the county are experiencing new members coming fewer and farther between.
One of those departments is Chesterfield Fire Rescue, where Chief James Robinson said he believes part of the problem is that families don't volunteer together as much anymore.
"It went from two parents in the home taking care [of the family], and one of them would be volunteering, whether it be with a church or a fire department, and young people were able to see somebody volunteering and putting their time without repayment into something bigger than them," Robinson said. "Today, we're losing that two-parent structure and we're losing people seeing their parents volunteering."
Robinson said that some two-parent households still don't have time to volunteer.
"The folks that do have two parents in a house now that are working, you think about the cost of everything," Robinson said. "They just don't have time to dedicate to doing something like volunteering at a fire department, or they don't know where they would fit into that structure."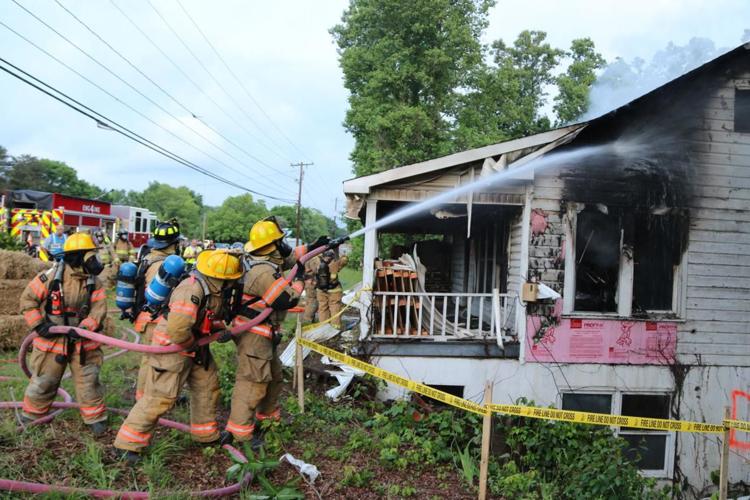 Even when volunteers join departments, Robinson said his department is lucky if it's able to retain those volunteers for more than a year.
Brand Lingerfelt, fire chief at Icard Township Fire and Rescue, said his department faces the same issue.
"We don't have quite as much trouble recruiting as we do retaining when we get them," Lingerfelt said. "As young people's lives go, [things] change. You move, get married [and start] families of your own. You may have a volunteer that has ample time to volunteer now, but what does it look like five years from now?"
Volunteer recruitment and retention rates are so low that Lake James Fire Chief Alexander Corpening said he thinks that volunteer departments might not be around for much longer.
"Volunteers are going to be a thing of the past," Corpening said. "That's the way I see it. People just aren't volunteering their time like they used to."
Corpening agreed with Lingerfelt, and said that other things are pulling young people away from things like volunteering in the fire department.
The government holds another part of the blame for the falling numbers of volunteer firefighters across the county and state, said West End Fire Chief Randall Brackett.
"The government in general … they have depended more on getting a service for nothing more than trying to fund it and make it appropriate for people to do it," Brackett said.
Firefighters are eligible for a retirement benefit after working with a department for 20 years once you hit age 55, Brackett said. When Brackett started working with West End Fire Department 46 years ago, the benefit was $100 per month. Today, it's $170 per month.
"The government, they depend on volunteers for everything," Brackett said. "If there's a tree down in the road, instead of the department of transportation coming and cutting the tree out, they call volunteer firefighters."
He said the same thing can be seen across the board. Power lines down? Call the fire department. Someone gets lost? Call the fire department.
Another problem is that some younger people don't want to be in a department if they aren't going to get paid for it, Brackett said.
"The current generation has very little, if any, interest in volunteering," Brackett said. "The first question that a lot of them have is, 'How much do y'all get paid a week or a month or per call?' If they don't do it before they get in, then they certainly start asking after they get in."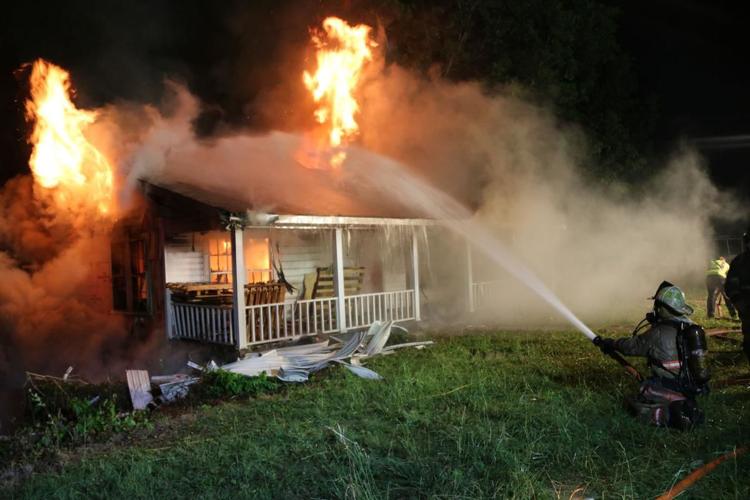 He said that when volunteer services are in such high demand because the government isn't willing to pay firefighters, that it's easy for volunteers to be overwhelmed.
"People, they burn out," Brackett said. "You run three calls per day for a year and you're dead."
The recruitment and retention issue is so severe that the state has been forced to lower department standards just so departments can continue to operate, Brackett said.
Despite all of that, firefighters are still volunteering in departments across the county.
Corpening said he got involved with Lake James Fire Department, which was started in 1969 by a mostly minority group of people, because of all of the hard work the founders put into the department.
"I enjoy helping people," Corpening said. "The reason I stayed up there was because of those guys when they started it … they didn't have anything. The reason I stay up there is because of those guys on the wall … to kind of fulfill their dream."
Lingerfelt said his biggest reward for his service is getting to watch his team grow.
"As chief of the department, the most rewarding thing is seeing my members grow and do the job that they do," Lingerfelt said. "Seeing the younger guys grow into their own leadership roles within the department, I guess I gain more satisfaction from just being a leader and a trainer."
Working with a fire department gives firefighters an opportunity to see themselves making a real difference in the community, Robinson said.
"Being able to go out to somebody that's in a bad situation, whether it's a house fire or a car accident and to be able to give them help in that moment, it's a rewarding feeling," Robinson said. "There's nothing like being able to change that moment for that person."
Brackett agreed with Robinson, saying that knowing you've changed someone's life is one of the best parts of the job.
"From my perspective … what volunteers in general get out of it is the feeling of really making a difference in somebody's life," Brackett said.
Brackett recalled one fire where a woodstove caught on fire when a couple was sleeping. They were able to get out, and the department was able to save most of their home.
"That evening, at our fire meeting, that man and his son came to the fire department," Brackett said. "He couldn't begin to say enough to us about how much he really, really appreciated what the fire department did for him. It gave him a whole new outlook on what being a volunteer fire department meant."
While all firefighters have their own reasons for getting involved with a department, Brackett said they each have one thing in common.
"It takes a special person to get up at 3 or 4 o'clock in the morning when it's 3 or 4 degrees outside to go help someone that you've never spoken to and don't know who they are," Brackett said. "I mean that's a special person."
There are more ways to get involved besides being a firefighter, the chiefs said. Departments have auxiliary units that support the department and firefighters, and can always use help there.
"We don't consider age a problem for anyone wanting to volunteer because there's something for everybody," Lingerfelt said. "We have folks that direct traffic, we have folks that drive trucks, we have folks that work on the heat pumps and the boilers in the building, and we have folks that drag hose and go in, kick doors down and put out fire. There's something for everybody."
Reach out to your local department for more information on getting involved.
Chrissy Murphy is a staff writer and can be reached at cmurphy@morganton.com or at 828-432-8941.
Be the first to know
Get local news delivered to your inbox!