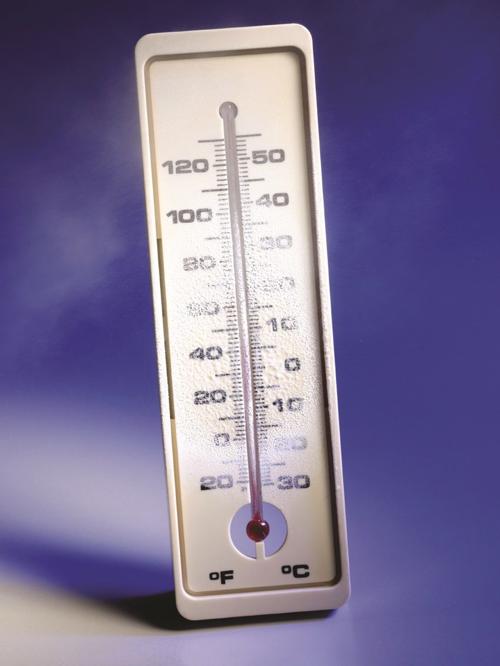 That four-letter word winter lovers like to hear is back in the Burke County weather forecast for this weekend.
Snow, according to the National Weather Service's forecast as of Thursday afternoon, has a 30 percent chance of falling as a mix with rain Friday night after 5 p.m., followed by a 60 percent chance of a rain-snow mix on Saturday before 11 a.m. Little or no accumulation is expected with the weather event.
"Some colder and drier air will be in the region Friday, and what's going to happen is that cold air is going to get stuck up against the eastern side of the Appalachians," said Dan Crawley, a weather forecaster for Foothills Action Network, formerly known as Foothills Weather Network. "Then on Saturday, another storm system is going to move through the region. There's a chance that moisture may ride over that cold air and produce a brief mixture of sleet, freezing rain or snow.
"Amounts do not look to be very much right now. In fact, I was looking at the latest models and they're trying to delay the onset of the precipitation. And actually, if that happens, it could prevent that freezing precipitation from even happening. It should be a nuisance event, if it happens at all. Amounts shouldn't be really high, and the timing should be from the morning hours of Saturday, and by around noon it should be above freezing."
According to the weather service, Friday night's low temperature will be around 31 degrees before a high of 45 on Saturday. After the chance of wintry mix passes, the precipitation is forecast to continue as rain with an 80 percent chance. Rain is expected to continue Saturday night before 3 a.m. with a 60 percent chance, falling to a 30 percent chance of showers between 3-4 a.m. The low is forecast around 34.
"It looks like the wedge of cold air will supply just enough cold air where the first couple hours or so, we'll probably see some sort of mixed bag of precipitation for Morganton," said Robbie Munroe, a meteorologist with the NWS. "Some sort of sleet/freezing rain/rain mix.
"Temperatures are expected to go above freezing somewhere between 8 and 10 in the morning. By that point, we should be turning over to rain. Then, the rest of the event will be warmer and wet."
Crawley said this weekend's colder air is the start of a transition toward more typical winter weather. In turn, that will up the possibilities of more snow and wintry precipitation going forward, he believes.
"The big thing is, we're changing the weather pattern across the eastern U.S.," Crawley said. "It's been very mild and very wet. That is changing, and that's really kind of starting (Thursday). It's going to go through the weekend, and there's another shot of cold air coming in next week. The computer models are still at odds. You'll get one run that hints at something, then the next run six hours later goes away with it. That's pretty common when you're in a transition period of the weather pattern. You get a lot of fluctuations.
"I think once we get into next week and the cold air is in place, I wouldn't be at all surprised to see the models go back to hinting at certain events. It's just going to be colder overall for the last 10 days of the month, which you definitely need the cold air, and around here in the wintertime, it's more about getting the cold air and the moisture together. The fact that we're going to get colder is a good thing (for winter weather), and that's the first thing you need. We'll see what happens."
For more local weather information from Foothills Action Network, visit foothillsweathernetwork.com. To find a complete forecast and additional information from the National Weather Service, go to weather.gov.
Be the first to know
Get local news delivered to your inbox!