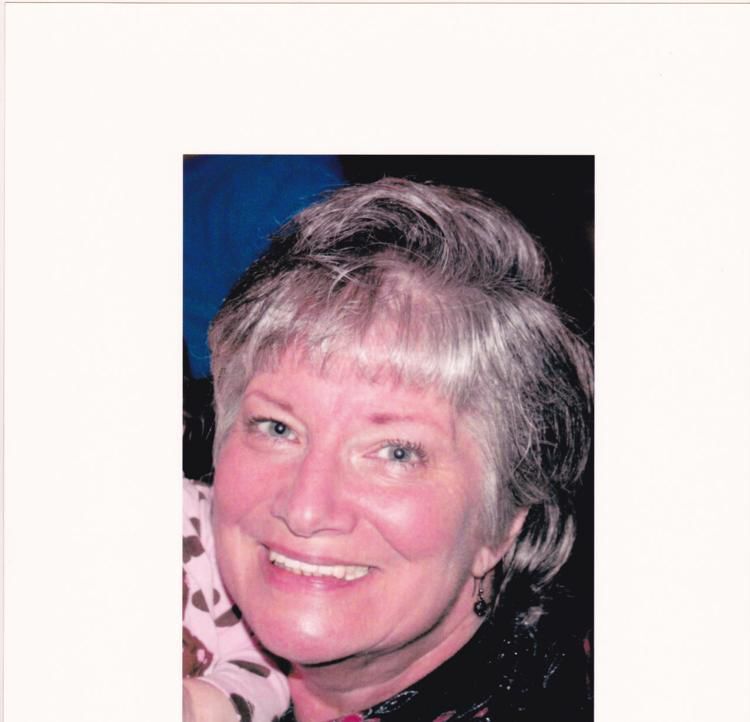 Everyone wants it. Many find it and, sadly, many lose it. All work toward it every day of their lives in everything they do. Many take it for granted. Some think money will buy it.
And what would this elusive thingamajig be? Plain, but not so simple, happiness.
Studies have been done through the ages on achieving happiness, and although no one has the secret formula to pass on to a troubled world, some studies reveal that there are fundamental changes we as humans can make in our quest to pierce the inner core of happiness.
For instance, Nobel Prize–winning economist Amartya Sen found that societies that expanded their level of freedom and independence saw a corresponding boost in the quality of life of the citizens. Allowing people to live the way they prefer to is far more likely to result in widespread satisfaction than the usual focus on the monetary market or other economic concerns.
I took that to mean that we, as Americans, are quite blessed to have the kind of freedoms that we enjoy, so we ought to score at least a point in our scorecard to achieve happiness.
Another study was a little surprising, but warm and fuzzy to an aging population: University of Alberta tracked subjects of a study on the level of happiness over a 25-year period and determined that across the board (and controlling for other variables), those who got older, got happier. Score another point for us oldies but goodies.
This one isn't going to please the young-uns that insist on communicating via text. Researchers found that those who communicated via phone or webcam were more likely to feel emotionally supported by their significant others and loved ones. Those who used text messages and instant messaging felt no such connection.
Another surprise? To feel happier, don't sit in the dark. In his book of science-based tips for improving happiness, Alex Palmer writes "Feeling down? Turn on some lights — or at least turn them up. In three separate study conditions, researchers found a correlation between people's feelings of hopelessness and their perception of room lighting. They found that participants rated the brightness of a room as darker when they were feeling hopeless and also indicated a preference for a brighter room."
We all know that pets make us happy, but dog lovers argue with cat lovers on the amount of happiness one experiences with each pet. According to Allen McConnell, professor at Miami University's Department of Psychology, the difference between felines and canines is nil. As he eloquently puts it, "If you view your iguana as having human-like compassion and qualities, it's as good as a golden retriever. It's all in the mind of the owner."
Surrounding yourself with happy people will cause that happiness to rub off on you. Researchers that looked at the health and happiness of more than 4,700 residents of Framingham, Massachusetts, found that people who reported feeling happy tended to form their own "clusters" with one another. They found that your likelihood of happiness rises 15.3 percent if a family member or close friend is happy.
Here's a real eye-opener. I don't know about you, but I crave at least one cup of coffee per day, and I know many of you enjoy more than one cup. According to a study by Spanish researchers, those who drank two cups of coffee per day were 22 percent less likely to die over the decade they were studied than those who didn't drink coffee. More impressive: Those who drank four cups of coffee were 64 percent less likely to die than the non-coffee drinkers.
Here's to the moms out there encouraging their kids to eat fruits and vegetables. A study of more than 12,000 Australians found there to be a correlation between the consumption of fruits and vegetables and increased levels of happiness (and you don't have to live in Australia to enjoy the benefits!).
And on the flip side, we know that chocolate in moderation makes a person happy, but what researchers found was that enjoyment can be enhanced by stopping and thinking about the chocolate. A Gettysburg College study of 258 subjects were asked to eat chocolate or crackers and some were asked to think deliberately about what they were eating, focusing on the color, taste and physical sensations. Those who were more mindful about their chocolate eating reported higher positive moods (I vow to study my chocolate intently before placing it in my mouth).
Instead of "feeling blue," it might be more accurate to say someone is "feeling gray." Those who are feeling anxious or depressed were found to actually associate their mood with the color gray, selecting variations of the monochromatic color from a color wheel presented to them by researchers from the University Hospital South Manchester. In contrast, healthy participants were most likely to point to the color yellow as the mood they were feeling. While researchers proposed the color wheel as an effective method for helping detect affective disorders, it also points to the potential mood-boosting power of sunny colors.
Last, and apologies to Mark Zuckerberg, taking time out from social media does help improve one's happiness level. A group of Danish researchers asked a group of people to stop using Facebook for just one week and their life satisfaction, as measured on a scale of 1–10, went from 7.56 to 8.12. Those who continued using the social platform as they had saw their level of satisfaction remain static.
Mark's not worried – his net worth is about $104 billion. However, has anyone checked recently if he's happy?
Peg DeMarco is a Morganton resident who writes a weekly features column for The News Herald. Contact her at pegdemarco@earthlink.net.
Catch the latest in Opinion
Get opinion pieces, letters and editorials sent directly to your inbox weekly!