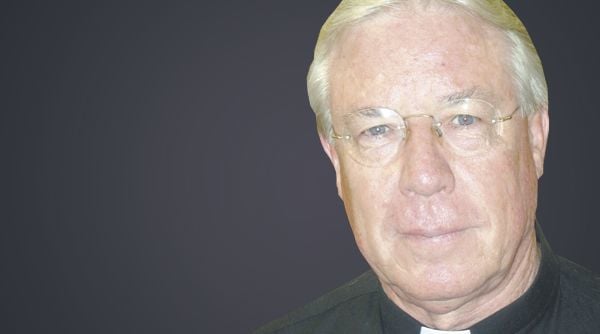 Toward the conclusion of World War II in Europe, the triumphant Allies, especially after the discoveries of the Nazi death camps, sought an international court to try those accused of racial extermination, genocide and use of their victims for forced slavery and medical experimentation. This took place in Nuremberg, Germany, the former home of the Nazi movement. The first trial (officially known as the International Military Tribunal) began on today's date, Nov. 20, 1945.
The trial concluded with death sentences for a number of senior Nazi leaders. Perhaps even more important, it laid the ground work for international law and became a precedent for today's International Criminal Court to try war criminals and the Declaration of Helsinki, an international code supervising the humanitarian aspect of medical experimentation. The assumption of the trial's very occurrence and especially its final decisions caused not a few unresolved ethical issues concerning individual and corporate responsibilities and the value of human life.
Obviously, millions of words have been written on these deliberations by judicial experts, psychiatrists, victims, military professionals, witnesses and scholars of ethics. They have been studied, criticized, moralized and dissected more than Shakespeare's plays.
Only recently, however, have I been aware of the spiritual ministry afforded these men accused and convicted of war crimes that are collectively known today as the Holocaust. In the midst of this historic maelstrom, a little known Lutheran pastor from Missouri, the Rev. Henry Gerecke, who was fluent in German and had answered his country's call for the need of Army chaplains, was tapped to give spiritual ministry to possibly the most notorious of all the Nazi war criminals.
Eventually, he walked with four of them to the gallows, but before their hanging, he offered each of them communion.
Wilhelm Keitel, military adviser to Hitler, accepted and responded to the chaplain: "You have helped me more than you know. May Christ my savior stand by me all the way."
Gerecke urged Hermann Goering, leader of the air force, "Surrender your heart and soul completely to the savior." Goering responded: "I can't do that. This Jesus of whom you speak was just another smart Jew." Instead, he swallowed cyanide, cheating the hangman by suicide.
Joachim von Ribbentrop, Hitler's foreign minister, partook of the communion offered and then said, "This business of religion probably isn't as serious as you consider it." He too went to the gallows.
Alfred Rosenberg, Nazi theorist and ideologue, declined the communion offer and told Gerecke: "If my colleagues are naïve enough to accept, you go ahead and work with them. Don't bother me." He was accompanied to his execution by the chaplain, who could only standby and pray for his soul.
Wilhelm Frick, minister of the interior, took communion in his cell and "died as a penitent sinner trusting in God's mercy for forgiveness."
This ministerial phenomenon deserves to be recognized as more than merely a fascinating oddity of history. It stands as a dire reminder of the true nature of our purpose as a church — forgiveness. In an era in which many worship services are judged for their entertainment value, and ministerial success is critiqued by air time on television or the possession of a Learjet, I am reminded of the young minister who stood before his congregation on his first Sunday as their new pastor. Looking over his flock, he asked the congregants, "When you look as this church building in which we are now gathered, do you see a theater or a hospital?"
The Jesus who was impaled on a wooden cross by spikes driven through his body spoke words of forgiveness for the very executioners who had wielded the hammer and counseled words of love for the thief dying beside him.
Based upon his teachings and practice, one can only conclude: Jesus saw the church as a hospital.
Catch the latest in Opinion
Get opinion pieces, letters and editorials sent directly to your inbox weekly!