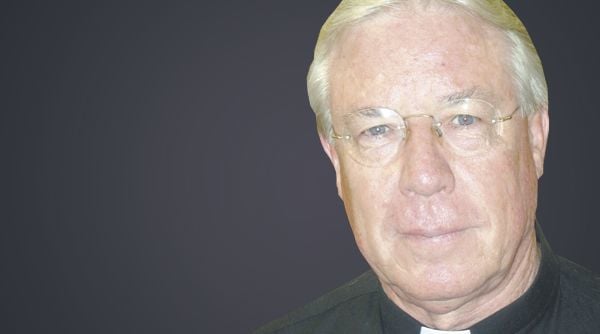 The founding of Savannah, Georgia, on Feb. 12, 1733, by James Oglethorpe, provides a columnist with so much interesting history one has trouble deciding what not to include.
Oglethorpe, a city planner, prison reformer and abolitionist, sought to establish the most progressive colony in the New World by emptying the British debtors prisons. (Common sense spoke loudly that incarcerating people actually prevents them from paying debts, but then who can follow the logic of politicians anyway?) His plans included 22 aesthetically and geometrically laid out inspiring gardens of Savannah. (Originally, there were 24, but some business people who probably also believed in debtors prisons decided parking decks were more important than God's creativity.)
There are other interesting tidbits of Savannah. It is the hometown of tutti frutti ice cream, as well as such notables as Juliette Gordon Low, founder of the Girl Scouts in 1912, and Johnny Mercer, composer of "Moon River," the background music in the opening scene of Audrey Hepburn in "Breakfast at Tiffany's." (He said it was really the Savannah River.) Speaking of cinema, everyone knows that "Forest Gump" was filmed in Savannah, and that the location is so desired by the film industry that the list of other movies made there cannot even receive a worthy mention in this short a space.
More deserving of historic recognition are two facts. First, the largest contingent of Black soldiers to fight in America's War for Independence, the Chasseurs Volontaires (French Haitians), did so in Savannah then returned to Haiti to establish the first slave-free, nonwhite-ruled nation. Secondly, Union Gen. Tecumseh Sherman was so enchanted with the city he ended his infamous Civil War, scorched-earth policy as he entered Savannah. Consulting its Black leaders, together there they fashioned what history recognizes as the "40 acres and a mule" policy for rehabilitating the annihilated South.
At Savannah's founding, Oglethorpe insisted on four prohibitions: no slavery, no liquor, no lawyers and no Catholics. But when a shipload of Irish Catholics, lost at sea, washed up at Savannah, he noted their distress and regretted the last ban. Today, Savannah is blessed with St. John the Baptist Church, one of the more beautiful edifices for worship to be found anywhere.
For 10 years, Oglethorpe's residence in Savannah was a tent after which he returned home to England. That was when the trouble started.
The powers that be felt that neighboring port cities, such as Charleston, South Carolina, owed their thriving economies to the slave trade, governmental facilities (which necessitated lawyers) and establishments which invited political give-and-take (including drinking, of course). Without Oglethorpe's oversight, the ordinances were altered, and Savannah set the American record for all time of the most slaves sold in one day, legalized hard liquor and welcomed lawyers.
But by far, my favorite Savannah story is about Baby Grace. About 4 a.m. on a January morning in 2002, Ronald Sheppard, a sanitation truck driver thought he saw an infant's arm in a dumpster he was about to hoist into his truck. When he stopped to looked amid the broken, cheap wine bottles, coffee grounds and rotting food, he saw a newborn infant wrapped in a towel atop a piece of Styrofoam. Forgetting all other concerns, Sheppard took charge of protecting the infant he named "Baby Grace." The last information I have of her is that she is growing up healthy and happy with her adopted family somewhere in Georgia.
But there is a spiritual message there we all need to never forget. Grace is not found simply in the majestic cathedrals of man's engineering, in the bodacious oratories of capable speakers or in the amplified, attention-getting music of the latest gospel singer.
God's grace often comes to us in the garbage heaps of our lives when we have no reason to expect evidences of God's love. Those who have experienced this feat of God's grace could easily rephrase the celebrated verse John 3:16 to read, "For God so loved the world that he paid no attention to our surrounding filth and stench. He just loved."