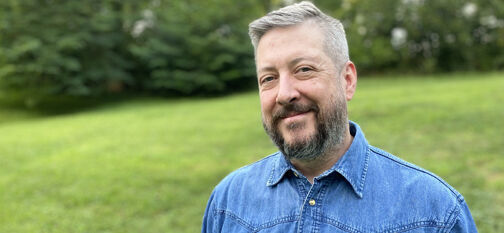 If I come home from vacation with credit card purchases I can't recall, a sunburn on my nose and a backseat full of fireworks, I know I had a pretty good vacation.
So, yes, I had a pretty good vacation despite this seemingly endless house of horrors known as 2020. Rest assured, those fireworks and I are going to tell 2020 to kiss our hind-ends goodbye when Jan. 1 rolls around.
Burned out and worn down, my cosmic traveling companion and I tossed some stuff we figured we might need to survive in a couple of bags, turned on the out-of-office email messages and headed southeast. We left election news behind, dialed up truck-driving music on Bluetooth and drove until we hit salt water.
It had been eight years since I dipped my toes in the ocean. Life's circumstances got in the way and time slipped by while we promised ourselves we would get down to the coast eventually.
We aimed this time for Myrtle Beach, despite my concerns that tourist trap town would be a simmering cauldron of COVID-19.
"It's early November," she said. "There are not going to be a lot of people there and they are practically giving this condo away."
She was right, as usual. The people we did encounter were smart enough to wear masks and hug the corners of the elevators so as not to breathe the plague on each other.
The weather was sunny, the water warm enough to wade knee deep and the beer was cold and plentiful. We squeezed in an extra day — sincere thanks to Marty and the rest of the news gang — then packed up seashells and T-shirts, pumped the tank full, grabbed some biscuits and headed back to reality.
There was one final stop before home to collect a much needed South Carolina post-vacation essential:
Real fireworks. Not useless, non-flying, non-exploding much safer North Carolina legal fireworks but glorious south-of-the-border potentially deadly fireworks that every real American should have the right to own. (Insert patriotic music here.)
I began seeing billboards for a place called Sparky's just minutes after we were on the road. Sparky may or may not be an actual person, but for the sake of this column, let's just say he is. Sparky's marketing strategy was to buy nearly every billboard along this stretch of highway and assure the traveling public that he could meet their insatiable need for T-shirts, hermit crabs, leather hats, cowboy boots and fireworks.
I believe that marketing strategy was a huge success because by the time I got to Sparky's I wanted a T-shirt, a hermit crab, a leather hat, cowboy boots and — most of all — fireworks.
Let me say this about Sparky. He wasn't lying about fireworks. He had a lot of them. An overwhelming amount. We wandered up and down the aisles of brightly colored packages of destruction.
"If I can help y'all find what you're looking for, let me know," said one of the fireworks specialists on duty.
I was going to say, "What do you figure is most likely to blow my thumb off?" but I didn't want that on her conscience if it actually happens. Instead I said, 'What do you recommend for about 30 bucks that will annoy the neighbors?"
I don't really want to annoy the neighbors. They are good folks. I just wanted to see how she would react to that. She didn't miss a beat.
"That pack right there should annoy 'em if you want to make a lot of noise," she said. "Bottle rockets are good if you've got an empty field. Do you have an empty field?"
I don't but I told her I did so we would not have a discussion about safety.
For $26 — it was discount day — I walked out of Sparky's with eight- and five-shot Roman candles, a Saturn Missile Battery, a Megabanger Twitter Glitter, Megabanger mighty crackers, smoke bombs and assorted rockets.
And when 2020 comes to an end, we're going to send this seemingly endless house of horrors out with a bang and hope for better days.
Everyone's invited. Please wear a mask.