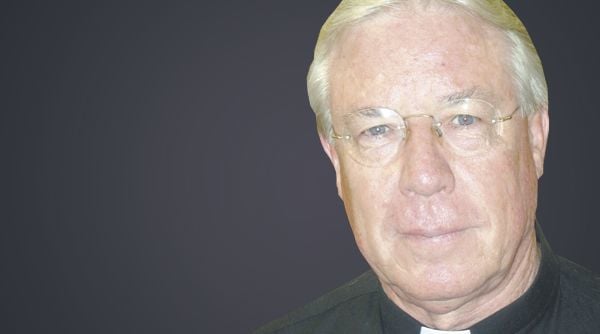 Throughout the history of human literature, the repeated theme of youthful rebellion against authority has managed to raise its head in almost every culture, language and age.
The concept of the misunderstood individual who elects a lifestyle of an outcast has appeared in such diverse writings as the Germanic epic "Beowulf," Mozart's opera "Don Giovanni," Virginia Woolf's "A Room of One's Own," the Russian poet Anna Akhmatova's poem "Requiem" and James Dean' role as Jett Rink in the cinematic success "Giant."
This idea's relevance for today's date is that one of the more famous novels of all times, Mary Shelley's "Frankenstein; or The Modern Prometheus," was published anonymously on Jan. 1, 1818 by the Lackington, Hughes, Harding, Mavor and Jones publishing house. Ironically, Shelley's purpose in writing was never that it should be categorized as a horror novel and made into movies designed to frighten audiences. Her intended theme was of the creation, the monster, rebelling against the authority of its creator, Dr. Victor Frankenstein.
While many may blanch at this proposal, it is also the essential truth contained in Jesus' most famous parable, the prodigal son. If this is so common a human experience that multiplicities of cultures across the ages easily grasp its emotional impact, should we not also expect a similar spiritual rebellion between us, the creation and children, and God, the Creator and Heavenly Parent?
I do not purpose in this short writing to capture the entire value of the parable. Its reputation speaks loudly of the eternal truths it contains, and the millions of sermons it has inspired through the millennia have not exhausted its insights. Needless to say, the Savior's creative story telling ability is as applicable today in Americana (or any other culture) as it was 2,000 years ago in the Middle East.
Suffice it to say that each of us at some time, especially in our youth, feel the enthusiasm of our egos and self-sufficiency. As Mark Twain once wrote, "When I was a boy of 14, my father was so ignorant that I could hardly stand to have the old man around."
God the Creator also endures his emotional turmoil. Because he loves his children, like the "certain man who had two sons" of the parable, he is heartbroken to see his younger son elect so horrible a life choice, and constantly scans the horizon for evidence his child will have a change of heart. If I were a psychiatrist, I would diagnose God as experiencing separation anxiety.
Of course, each of the above mentioned writings on this theme has its respective final scene. Mark Twain's quotation ends, "But when I got to be 21, I was astonished at how much the old man had learned in seven years." Frankenstein's monster ambled off to find self-destruction. For the prodigal son who sought to experience the world and then rejected its devastating selfishness, there is a wonderful homecoming.
Each story's conclusion contrasts with all the others. But that also is a universal reality. The prodigal son and his father reunited with a celebration that pulled out all of the stops. While all of these stories possess the common thread of resistance, each also has its unique ending. Our spiritual lives likewise may demonstrate a bit of rebellion, but the outcome is uniquely determined by ourselves.
That is not news to any of us. We all can accept that we are ultimately the masters of our fates. The quality of the parable that over and again I find so refreshing to my spirit is captured so well in an unknown artist's rendition of the prodigal son's father. With a heartbroken expression on his face, the father is portrayed sitting by a window scanning the road, ever hoping for his son's return.
That loving attribute can never be underscored enough. Even though our faith in God may waver and even fail, God never ceases to have faith in us his creation.