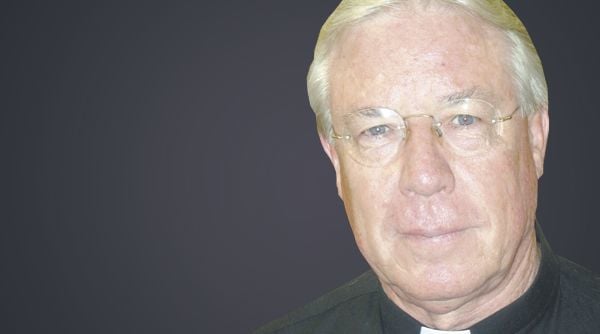 One cannot ethically justify that he and I were both born and reared in Montgomery, Alabama, though about a half-century apart, yet I never heard of him in a public school history class. This is especially inexcusable, as he rose to such prominence as one of the more gifted chemists in the nation, winning accolades from about the world for his discoveries in medicine and manufacturing and achieving such recognition that a topnotch university named its chemistry school for him and numerous awards were titled in his memory.
But I never knew of the man until, as an adult, I studied a bit of chemistry history in college. His name was Lavon Percy, and he was the first to synthesize physosterone, the large-scale synthesis of certain human hormones, while also laying the foundation for cortisone, other corticosteroids and birth control pills. While this is only an immoderately concise summary of some of his discoveries, it might be helpful to those of us unfamiliar with chemistry to know that eventually he held over 130 patents.
But because he was an African American, his opportunities were severely constricted. Education in America for a black man was severely limited, but he was accepted at DePauw University in Indiana. Even then, he was not allowed to live in a school dormitory, and when he did find a boarding house in which he was allowed to stay, he was forbidden to take his meals there. He found work firing a fraternity house's furnace and performing odd jobs, but in 1920, he graduated as a Phi Beta Kappa and valedictorian.
Even Harvard University rejected him for their chemistry doctoral program on the basis of his race. To find acceptance, he had to go all the way to Vienna, Austria. Afterward, he returned to his nation of origin and encountered difficulty for employment. Including himself, at that time, there were only three black men with doctorates in chemistry.
Though he yet continued to encounter glass ceilings of racial bigotry, his former professor, William Blanchard at DePauw, saw the great potential in the man, and about 1933 moved to hire him as a research chemist. Eventually, the Glidden Co., learning of his work with extractions from soybeans, lured him away to a much more sophisticated research laboratory, where his patents eventually included infertility treatment, paints and firefighting foam.
All of this because some William Blanchard recognized his abilities and gave him the opportunity, and that is the operative word for today — opportunity.
The Dalai Lama was once quoted as having advised: "In the beginning and the ending of our lives, we depend upon others' kindnesses. Why not then in the middle, when we have opportunity, should we not act so toward others?"
One is reminded of the New Testament missionary event surrounding John Mark. The two primary missionaries of first-century Christianity were Paul and Barnabas. Together, they carried the good news to Asia Minor and Europe, establishing a trail of congregations along the way.
But a conflict arose over their young companion, John Mark. Paul, for all his insight and abilities, saw the young man as being immature and a handicap to their mission efforts. Barnabas, quite differently, saw raw potential in the youth. The issue over him became an impasse for their continued mission enterprise. Paul went his way alone, but Barnabas took John Mark under his wing. Eventually, Paul would admit he had acted hastily.
But the bottom line is that, while Paul gave up on John Mark, Barnabas gave him an opportunity.
Most of us, after deeply reflecting on our lives, realize that the greatest gifts others have given us have been the opportunities to prove our capabilities. The difference between success and failure is in one's chosen vision. People who fail only see blind alleys and dead ends. Successful people recognize opportunity not just for themselves, but for others as well.
Perhaps when Jesus was speaking of forgiveness, as he did so often, he was simply thinking of giving others another opportunity.