| | |
| --- | --- |
| Sunday | Closed |
| Monday | |
| Tuesday | |
| Wednesday | |
| Thursday | |
| Friday | |
| Saturday | Closed |
About NC Farm Bureau Insurance
Welcome to your local Burke County Farm Bureau Agency.
We are a team of insurance professionals dedicated to protecting what matters most to you and your family with quality products designed to meet all your insurance needs. Local people serving right here in your community.

Auto, Home, Life & Health Insurance
Accepts:

American Express

Cash

Check

Discover

MasterCard

Visa
Is this your business?
Promote your business through our innovative Marketplace system! It's free to sign up!
Call Scott Smith at
828-437-0411
Email scott.smith@ncfbins.com
Over the past 30 years, more than one-half million people have turned to INVEST's investment professionals for advice and assistance in achieving their financial objectives.
At INVEST, we stress a financial planning approach and offer a full array of investment products and services to help clients plan for a more secure future.
INVEST offers retirement plan solutions to meet the needs of corporations, partnerships and sole proprietors, as well as individual investors.
At INVEST, we enable our investment professionals to offer products, services and a level of expertise that is practically unmatched in the industry.
INVEST is a subsidiary of National Planning Holdings (NPH), a broker-dealer holding company. National Planning Holdings (NPH) is an affiliate of Jackson National Life, one of the largest life insurance companies in the U.S. JNL is a subsidiary of Prudential plc (NYSE: PUK), the largest insurer in the United Kingdom as well as one of the 10 largest in the world, with operations in Europe, the United States and Asia (not affiliated with Prudential Insurance Company of America.) As part of NPH, INVEST is one of the strongest and best-equipped independent brokerage firms in the country.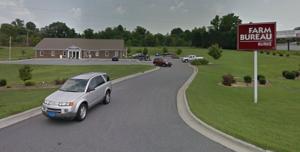 Nicole Randolph, Associate Agent
Crystal Berry, County Liaison
Shana Bridges, Associate Agent
Jordan Morris, Associate Agent
My mission as a Farm Bureau Insurance Agent is to educate clients about their coverage and make sure they are properly covered for all their insurance needs. Also to build relationships with my clients so they know they can count on me and Farm Bureau during times of tragedy and loss that can be difficult for their families.
 Winner of many NCFB Contests
 Member of coaching staff for Freedom Patriots Men's Basketball 2014 3A State Championship
 Head Coach of Freedoms Lacrosse Team
 Dedicated Member of Bridge 42 Church in Morganton
 Western Carolina University
I believe the positive relationships with my friends and family have shaped me into the person I am today. I am extremely professional and courteous to all people. I will always strive to be a better father, person and Christian.
Habitat for Humanity Volunteer
Active Church Member, Oak Hill Methodist Church
Married 9 years and have 2 daughters
McDowell Technical Institute (HVAC Degree)
Western Peidmont University
Being an Insurance Professional, it is the concerns of my policy holders that their well being come first and foremost. My policy holders know that when they call me they have a real person to talk to and can communicate their needs and concerns to, especially in a time of loss, be it an auto accident, home loss or a loss of a loved one. I care and will assist my policy holders the best I can, and will help them through the difficult times. I am the person that you and your family can lean and rely on when that tragedy suddenly happens.
National Multiline Sales Award 2010, 2013
Platinum Health Producer-2006,2007,2011,2012*Presidents Club-2005,2006,2010,2011,2014*NCFB Olympics-2010*Sportsman 2012
Certified Hunter Safety Instructor for the state of North Carolina
Past Master of Lovelady Lodge #670 A.F.&A.M
Graduate of East Burke High School
NC Dept of Justice Certificate Recipient
Making sure that my clients and their families are protected is my job. I want to feel that I have done my best during their time of need. I care and believe in the products that my company has to offer to protect your family.
Veteran of the US Army
Loan Executive for the United Way
Father of 2
BSBA from Appalachian State University
Trust is an interesting thing. It's very hard to earn and very easily lost. I hope to build a relationship with you and your family so that you have complete trust in me to take care of all of your insurance needs. Through our efforts together you can trust that we have all of your needs taken care of and you will sleep well at night knowing that the strong name of Farm Bureau Insurance will protect in that moment of need. I invite you to contact me today so we can begin to work on building that relationship.
 2009 Farm Bureau Rookie of the Year & 2009 4th Place SFB
 Won 3 Round Tables & 3 All Stars
 Married, Father of 2 Great Daughters
 Member of Clyde First Baptist Church
 Bachelor of Science, Industrial Chemistry, WCU
My mission as your agent is to exceed your expectations by listening to and meeting all of your insurance needs. Protecting your family, whether it is auto, home, life or health coverage, "Helping you is what we do best."
Married to my wife Kristy and have a daughter, Gabriella born in 2006
Member of Biltmore Baptist Church. Active in missions and evangelism.
North Carolina Real Estate Broker-In-Charge
Virginia Tech, B.S. Marketing Management 1997
Gardner-Webb University, M.B.A. Program
Married 37 years to my lovely wife Rhonda, three sons and 3 grand-children
Spent 19 years in the auto industry in Sales and Finance
Total of 16 years in the Insurance Industry
I have lived in Morganton all my life and have operated my own Family farm more than 38 years raising Regestered Angus and Simmental cattle, and currently Quarter horses. Director on the Burke County Cattlemen Association and a State Director.
Graduate of Freedom High School
Attended Western Carolina University