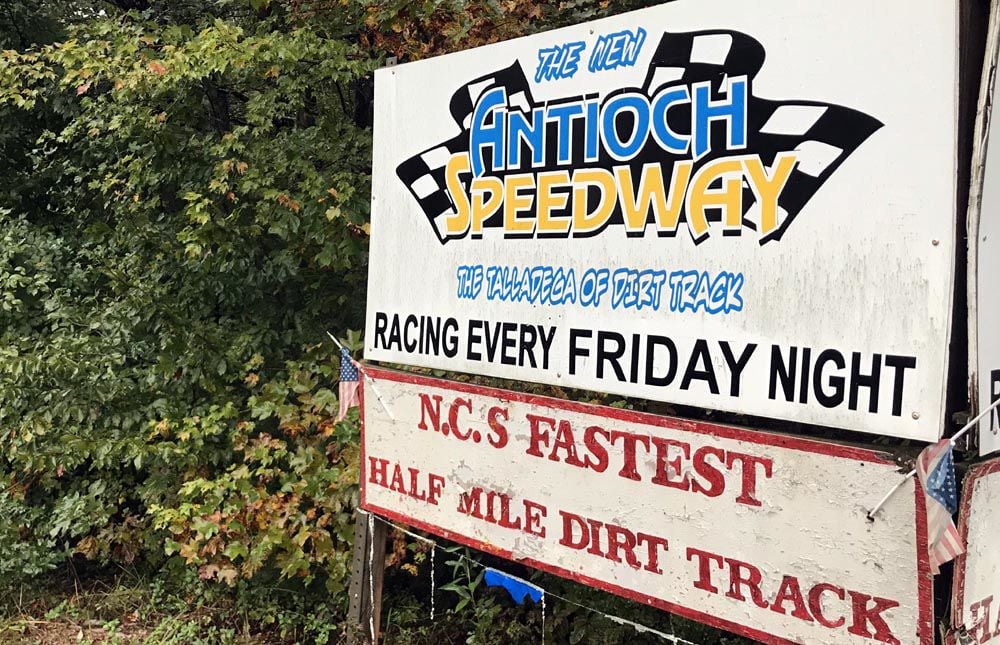 A local dirt racetrack is under a new ownership group with plenty of experience in the motorsports industry.
According to documents filed with the Burke County Register of Deeds, Antioch Speedway, whose property lies in both Burke and Caldwell counties, sold in late August for $458,500 from Foothills Promotions, owned by Danny Smith, to Strong Motorsports, owned by Paul Strong and Kaila Savage.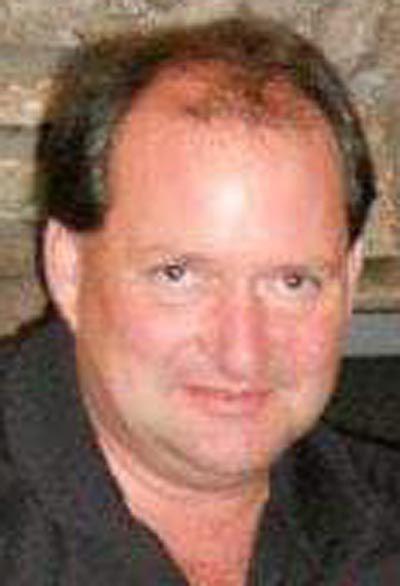 Smith, who had owned the half-mile speedway for more than 20 years, took to the speedway's Facebook page earlier this week to spread the news with local race fans and give them some background on the owners, who late last week arrived in town to sign the closing documents and take possession of the track's keys.
"These people have been in the motorsports business for at least 14 years," Smith wrote. "They have been traveling the U.S., Canada, and Mexico as a multi-truck Monster Jam team. Paul has driven his own trucks, as well as others. He has driven Martial Law, Master of Disaster and, most recently, Zombie Fire just last year in some of the biggest arenas in the world. Kaila is best known for her truck Heartbreaker and, I believe, was the first female ever to accomplish a backflip in a Monster Jam series event. She is fearless.
"They have been setting up meetings with some local people to potentially start some new business partnerships at the property. They met with some people this past weekend who have years of experience running an off-road park operation, and I gave them about six names of people, most of whom had shown some interest in buying the property over the past few months. I recommended these six people as people who might potentially be able and interested to partner with them on the stock car part of the operation."
Additionally, Smith wrote that Strong and Savage have the option to purchase all five pieces of property that make up the race track grounds as part of the deal.
For Smith, the Facebook post also served as a goodbye of sorts to the facility and its fans.
"I have enjoyed over 21 years spending my weekends with each and every one of you," he wrote. "Over the weekend, I was able to think back about all the exciting events that we were able to put on.
"We spent the first 10 years growing and sustaining the business. By year 10, we were averaging 81 race cars each week. It was very common for our Pure Stock 4 division to have 28 to 29 cars each week, our stock V8 class was averaging 18 to 22 cars each week. Our Super Stock V8 drivers, Super Stock 4 drivers and Late Model Sportsman drivers were becoming big stars in this area, and we were one of the first tracks to introduce a Young Guns division for future stars."
As the race track grew under the Smith family's ownership, Smith said the track always kept fresh paint, had stadium seating and some of the fastest dirt track racing in the state. The track also installed a jumbotron screen and advertised with ESPN, CMT, radio, newspapers, posters, billboards and online. The track had a computerized rewards program to track customers and reach out to them, and was one of the first short tracks to offer debit and credit card transactions at ticket gates.
The track grew to the point where it hosted off-road racing, camping and concerts, as well.
"That kind of all came to a screeching halt when my wife was diagnosed with cancer and went through an entire year of chemo and radiation treatments," Smith wrote. "My father and I were also getting older and could not keep up with the place any longer. I still had several event ideas rolling around in my head, but could just not find the fire inside me anymore to keep going.
"I don't know how many times I told (former track promoters) Jason (Smoot) and Jeff (Putnam) how much I wanted to get that fire back, but was just completely burned out and could not get it back. Susan and my dad were my rocks at the speedway, and we just did not have anyone in the younger generations of our family that showed the interest or willingness to keep the operation going at that pace. I know in my heart and brain it is time for me to start the next chapter in or lives."
The track ceased weekly racing in early December after going up for sale in October. It has remained dormant this year.
"It has been the thrill of a lifetime to spend those past 21-plus years with you all," Smith concluded. "I absolutely love entertaining people, and I hope to see each and every one of you at an outdoor event real soon."
Be the first to know
Get local news delivered to your inbox!