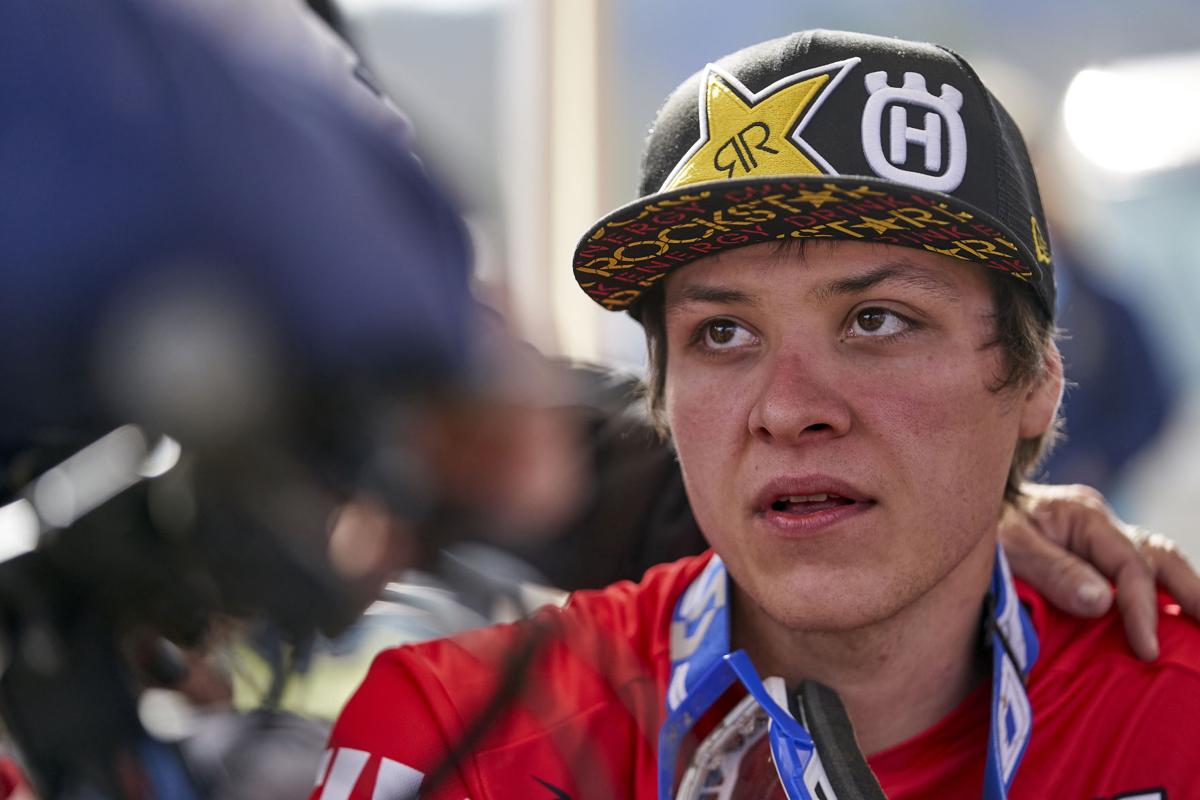 Mid East Hare Scramble off-road racing action hit Enola Beach on Oct. 17-18 in a makeup event from earlier this year.
For the seventh consecutive time since 2017, Burke County native Trevor Bollinger won the Pro Bikes race, completing the five laps on his No. 1 Husqvarna machine more than 25 seconds ahead of his nearest competitor, Jonathan Johnson of Landrum, S.C.
There were three other county winners in the day two pro bike races at Enola. Cameron Sisk of Morganton won in the AA Expert division, Aaron Curtis of Morganton won the Junior A/B 25+ class and Jacob Barker of Morganton claimed the B 4-Stroke Heavy title.
Noah Stephens of Valdese took second place in A Open 2-Stroke, Morganton's Bradley Merrill was third in AA Elite and Connelly Springs' Ryan Stamey was fifth in the B Vet race.
The only other local adult bikes winners was Connelly Springs' Cole Shumate (Trailriders First Year 25+). Other top-five local riders were Morganton's Makayla Conner (Womens A/B; second), Valdese's Jeff Vealey (A Masters; second), Connelly Springs' Dalton Wellman (C 4 Stroke Lites; third), Morganton's Dalton Curtis (C 4 Stroke Heavy; second), Morganton's Mason Radcliff (Schoolboy Novice; second), Valdese's Joseph Cooper (Sportsman B/C; third) and Connelly Springs' Blake Lowman (Trailriders First Year 12-24; second).
In youth bikes action, Morganton's Colton Shields won the Intermediate Mini 12-13 class. Also claiming top-five finishess locally were Morganton's Grayson Gordon and Abram Shields (Super PeeWee 8-9; second, third), Connelly Springs' Brooklynn Harrison (PeeWee 6-7; fourth), Morganton's Tanner Taylor (Junior Micro; fifth), Morganton's Noah Cooper (Super Mini 14-15; second), Morganton's Tanner Garrison (85cc 12-15; fifth), Morganton's Clayton Gantt (65cc 10-11; second) and Morganton's Hunter Radcliff (Trailriders; fifth).
In the UTV pro race, Collin Truett and Mitch Truett of Nebo placed first and third, respectively. The lone local ATV winner was Connelly Springs' Clayton Seagle (Trailriders), while Connelly Springs' Glenn Ledford (Senior; second), Morganton's Jonathan Singleton (C 25+ years; fourth) and Morganton's Emma Propst (Intermediate 8-13 Modified; fifth) all earned top-fives.
MEHS action returns to Enola on Nov. 14-15 and stays in Burke County to invade HorsePower Park the following weekend, Nov. 20-22.
Be the first to know
Get local news delivered to your inbox!