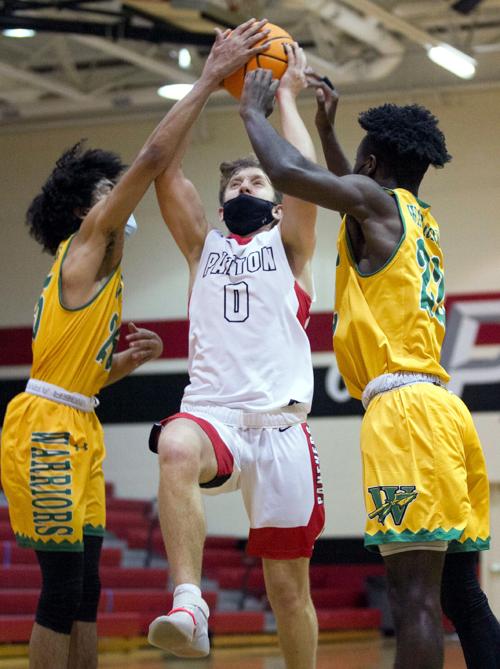 The Patton boys basketball team waited until after halftime Wednesday night but eventually exploded for a big quarter that made the difference and helped the Panthers to a 64-42 opening-night home victory over West Iredell in Northwestern Foothills 2A Conference play.
It was a win that was a long time coming as the offseason stretched on for an extra two months due to the pandemic.
"We needed to play," Patton 10th-year coach Dennis Brittain said. "We were getting tired of beating up on each other every single day at practice. It's good to be back on the court. We need that competition with somebody else."
The Panthers (1-0) must have felt like they were back at one of their physical offseason practices as it was a tough battle to begin, especially down low. Fouls from both teams became the story along with turnovers as both squads looked to shake off the rust. The Panthers were strong in transition and hustled their way to the basket on fast breaks enough to take a 14-12 lead as the first quarter came to a close.
Patton extended the lead in the second quarter but did not pull away as it struggled to rebound, which led to a multitude of second-chance opportunities for the Warriors, both some they took advantage of and some they didn't. Going into the half, Patton held a scant 28-22 advantage.
Scant suddenly changed to significant as the Panthers came out of the break like they were shot from a cannon, blazing through a 15-0 run to begin the third quarter thanks to tremendous play by Caleb Castle, Jayden Powell and Waylon Rutherford who scored six points apiece in the period.
All three ended up in double figures for the night, with Powell as the high scorer with 18, Castle adding and 14 and Rutherford putting up 13.
Up by 21 to start the fourth, Patton remained stingy on defense and never let West Iredell back into contention, sailing to the 22-point win.
"When we started boxing out and started running the floor, that's when things really changed for us," Brittain said. "We got contributions from a lot of people, and I think our bench went in and played really well."
Patton (1-0) played at West Caldwell late Thursday in a game moved ahead a day due to the threat of winter weather. PHS' most recent trip to Gamewell ended with a Panthers' buzzer 3-pointer in double overtime to send West to its first loss last year.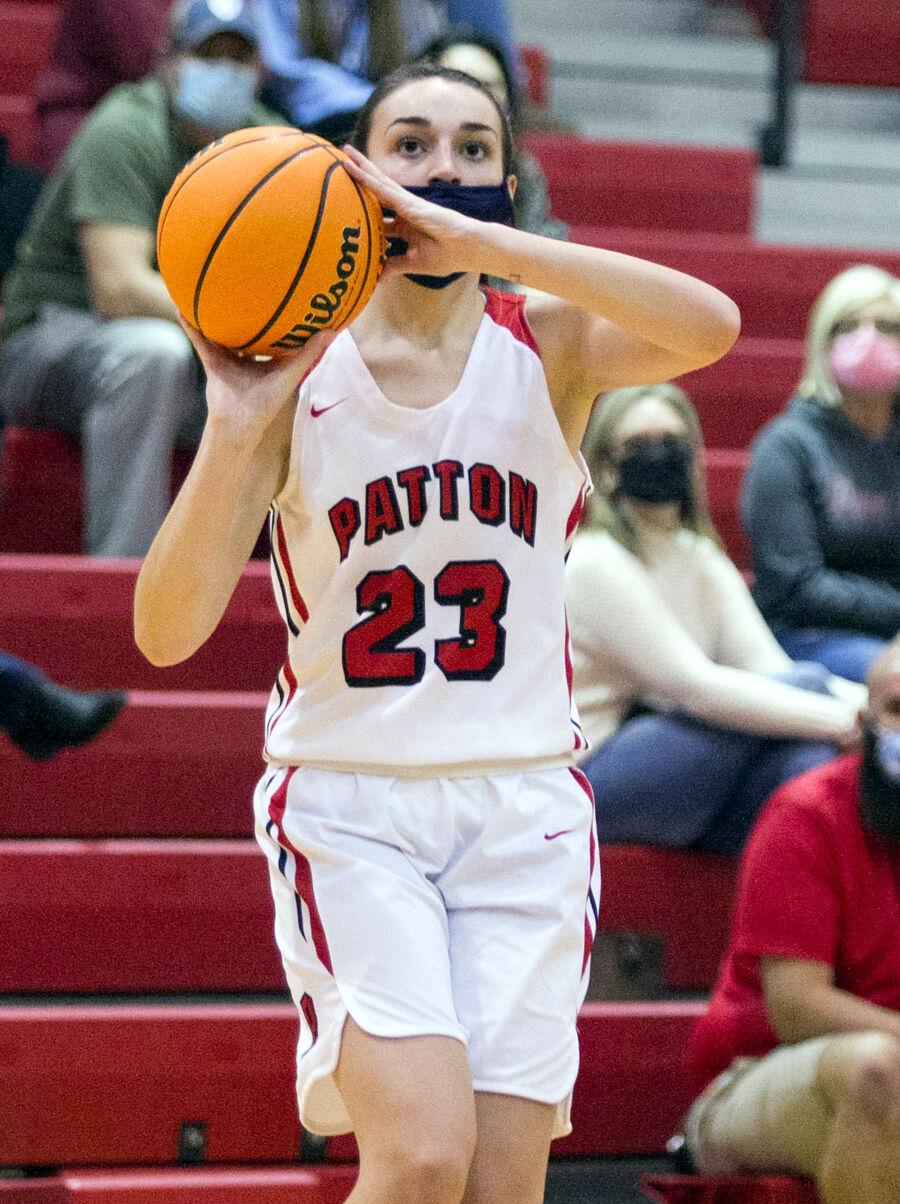 GIRLS
Patton 58, W. Iredell 41
The Lady Panthers (1-0) christened their new season with a comfortable victory Wednesday behind 21 points from senior guard Reece Fisher and another 12 from classmate Nevaeh Duckworth.
"It feels awesome to have the girls back on the court," Patton coach Autumn Helms said. "We've been practicing, we've being doing workouts since July and just not playing a game. The girls had definitely worked for this moment and just to reward them with playing … there's nothing like playing basketball."
The contest was tied 6-6 after a quarter.
"That's the downfall of not playing in a while, just getting those first game jitters out," Helms added. "It took us a while to hit some shots and get our open looks, but I felt like we learned from the first half and we crashed the boards and played aggressively. I'm very pleased with the effort."
A Fisher 3 sparked a second-period run for the hosts, and junior post Zakiah King (nine points) corralled six first-half rebounds, plus Patton hit timely free throws to take a 27-17 edge into halftime.
The Lady Panthers were never pushed in the second half.
Patton's Cierra Lail contributed six points and Hayley Caraway added five.