CHAPEL HILL — After not having been split three ways since 2009, Burke County's four-way split into different conferences is as good as final after the setup remained on Thursday in the NCHSAA's third draft of 2021-25 statewide realignment.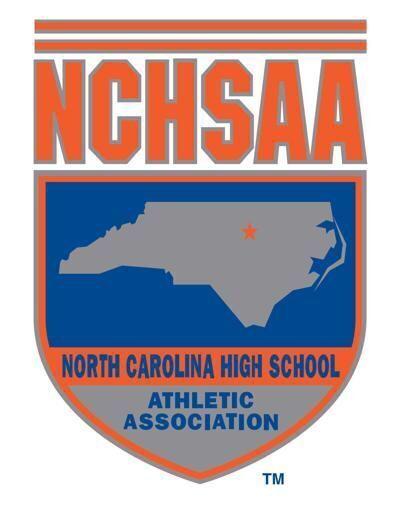 There were no changes among county teams' conferences from the second draft of realignment, released Jan. 14, to the third draft, which was released on Thursday.
Final appeals can still be made to the NCHSAA realignment committee until Wednesday (Feb. 10). But that appeal window is open only to schools impacted by changes in the third draft, which excludes Burke's four teams from appealing at this stage.
On Feb. 17, the final realignment report will be submitted to the NCHSAA board of directors, who in March (date TBD) will hear any final appeals and then vote on the final draft. At that time, conferences for the next four years are finalized.
The proposed conferences in the third draft include:
Draughn in a seven-team 1A/2A conference with fellow 1As Avery, Mitchell, Mountain Heritage and Rosman as well as 2As Madison and Owen.
East Burke in an eight-team 2A conference with Bandys, Bunker Hill, Lincolnton, Maiden, Newton-Conover, West Caldwell and West Lincoln.
Freedom in a six-team 3A/4A split conference with fellow 3As Ashe County and Hibriten plus 4As Alexander Central, South Caldwell and Watauga.
And Patton in a seven-team 2A conference with Brevard, Chase, East Rutherford, Hendersonville, Polk County and R-S Central.
Those four proposed leagues saw only minor changes from the first draft to the second draft. Freedom's and EB's setups were unchanged aside from EB's league adding West Caldwell. West Caldwell and Patton were initially in Draughn's 1A/2A setup but were placed into different leagues. Draughn's league added only Rosman in the second draft when those two schools were removed.
Patton's league was the exception. Patton's setup in the second (and now also, third) draft incorporated three former PHS league foes from Rutherford County, who like Patton, appealed the first draft, plus three other teams from surrounding counties.
The only previous time that Burke's current four schools were spread over three conferences came in Draughn's first year of 2008-09. That was the final year Freedom and EB were in the Northwestern 4A Conference. Patton was in the Catawba Valley 2A/3A that school year, and Draughn participated in the Southern Piedmont 1A/2A.
Since 2009, the county's schools have been split between just two conferences. Even prior to consolidation in the 1970s when the county had eight smaller high schools (nine including NCSD), those teams were split between no more than three conferences.
The county's schools now remain on track for massively expanded conference travel starting in August as county teams will travel to 13 different western North Carolina counties. Not among them are two counties that border Burke: McDowell and Cleveland.
New conference foes for county teams will include school districts adjacent to the Tennessee, Virginia, South Carolina and Georgia borders spanning the farthest destinations of Madison (77 miles from Morganton), Ashe County (65 miles), Chase (41 miles) and Rosman (90 miles).