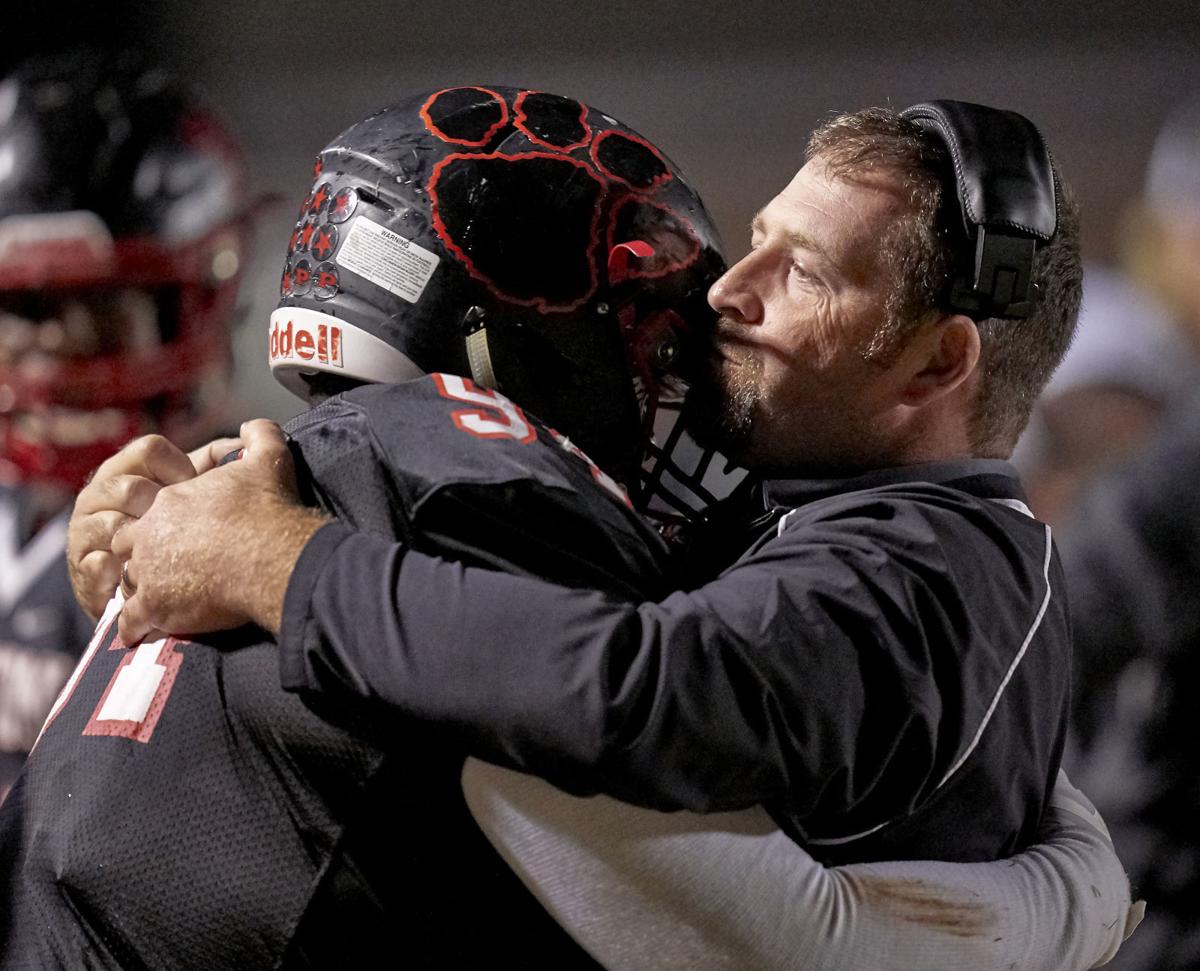 Patton principal Sara LeCroy announced Thursday night that head football coach Jonathan Browning has resigned his position.
Browning announced he was stepping down to the football team via a Zoom meeting Thursday evening. Browning, who has been the head coach since June 2018, will remain at the school as a teacher and as the head baseball coach.
LeCroy has named Eric Shehan as the interim football coach.
"Although we are disappointed about coach Browning's decision to step down from football, we understand the significant time commitment that being a head coach of multiple sports requires," LeCroy said. "This will enable coach Browning to return his full focus to baseball, which will be great for those players, as well as his family. We are so appreciative of all coach Browning has done for our football program."
Patton athletic director Jeff Williams added: "On behalf of the entire Patton community and faculty, we would like to thank coach Browning and his staff for their dedication and commitment to our football program and the development of our young men. We wish nothing but the best for coach Browning and his family in their future endeavors."
Browning, who served as PHS' defensive coordinator before being named head coach to succeed Tom Eanes in 2018, finishes with a 10-13 record in two seasons, including a 7-6 mark in Northwestern Foothills 2A Conference play. The Panthers made a trip to the NCHSAA 2A state playoffs in his first season at the helm following a third-place finish in the NWFAC.
"I'm thankful to the kids and their families and the Patton community for their support the last couple years," Browning told The News Herald. "I wish them all the best in the future."
Shehan, who has been an assistant football coach at Patton for the past nine years, will lead in-person workouts with the team starting Monday as Burke County athletes return to the training field under regulations due to COVID-19. He said he is looking forward to the opportunity to lead the Patton football team, especially under these unique circumstances.
"As the interim head coach, it is my goal to motivate players to show up, get involved and get into better shape. I have been with the rising seniors for three years, and have a good rapport with them. I am familiar with each player's strengths and abilities.
"The COVID-19 pandemic has canceled spring football and limited summer workouts. It is important for the players to attend as many workouts as possible. They need to prepare for the 2020 season and the changes that the new head coach will bring."
Shehan is from Morganton and a graduate of Freedom. He is a science teacher at Patton and the head boys lacrosse coach. He received his undergraduate degree from Appalachian State University and will complete his master's degree in school administration from there in August.
Be the first to know
Get local news delivered to your inbox!