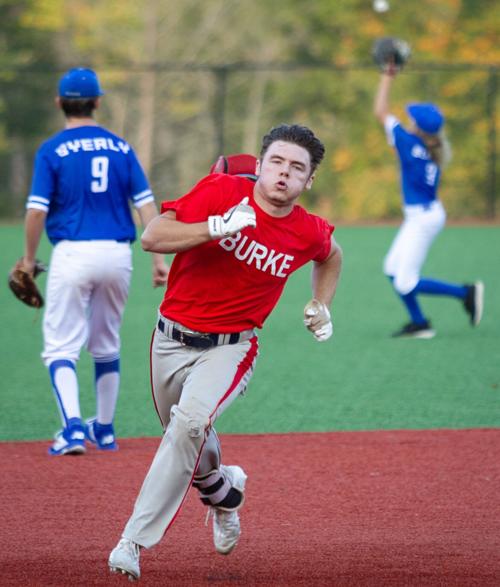 MARION — Burke handled its final tuneup before the playoffs in fine fashion Thursday evening at Big League Camp with a 3-0 and 7-1 scheduled five-inning doubleheader sweep of McDowell Gray.
The victories put Burke at 8-4 to end the regular season, adding to its second four-game win streak of the fall season sandwiched around a four-game losing streak.
Burke is the No. 3 seed for the BLC playoffs and will open Monday at 5 p.m. against the same McDowell Gray squad, which finished as the No. 6 seed. The two teams also met to open the season in 12-2 and 20-3 Burke wins.
The winner of that first-round game next faces No. 2 R-S Central on Tuesday at 7 p.m. in the semifinals, the same round in which Burke lost in the BLC summer league despite finishing the regular season 11-1 and as the No. 1 seed. The league title game is Thursday (Oct. 22).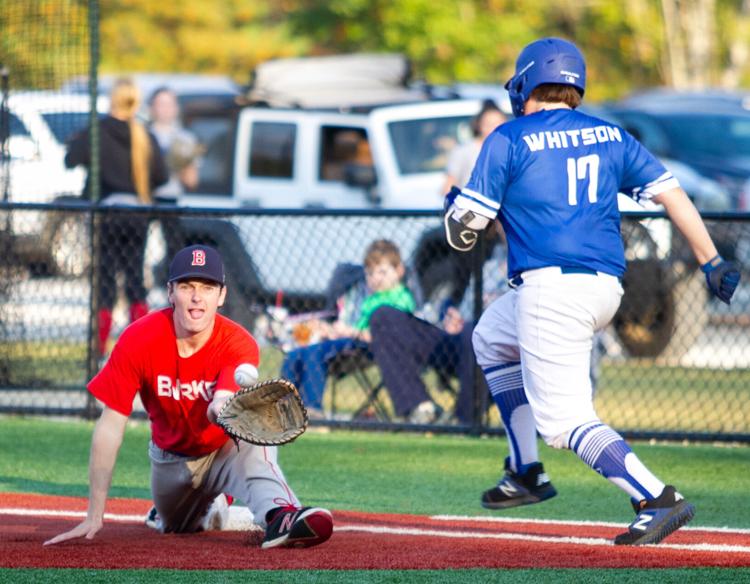 In the regular-season finale Thursday, Burke pitchers allowed just four hits over the two contests. Brayson Buff threw a complete game in game two, striking out six and allowing just two walks and one hit, a one-out RBI double in the final frame. He worked around two runners in scoring position with one out in the third.
Mason Mozeley (3 IP, 2 H, 7 K) started the opener and was overpowering before Christian White (2 IP, H, BB, 2 K) helped him preserve the shutout.
At the plate in game one, Mozeley doubled in the bottom of the first and tripled in the fourth in his only two at-bats, scoring both times, first on a double and then via a single by Peyton Smith. Smith scored in the fourth as well on a wild pitch after he moved up two bases when Easton McCoy beat out an infield single. Wes Smith had Burke's only other hit in the opener.
In game two, Burke scored once in the top of the first and added two runs in the third, one in the fourth and three in the fifth. Leading the offensive effort was Damien Dula (3 for 3, three runs, double, triple, SB), who also made the defensive play of the game from shallow centerfield on a diving catch.
Also enjoying big nights at the plate were Waylon Rutherford (2 for 3, triple, RBI), Wes Smith (two RBIs, run, walk), Peyton Smith (two RBIs, run), Noah Morgan (triple, run) and McCoy (single, run). Mozeley walked twice and Carson Dyson had an RBI groundout.
Be the first to know
Get local news delivered to your inbox!