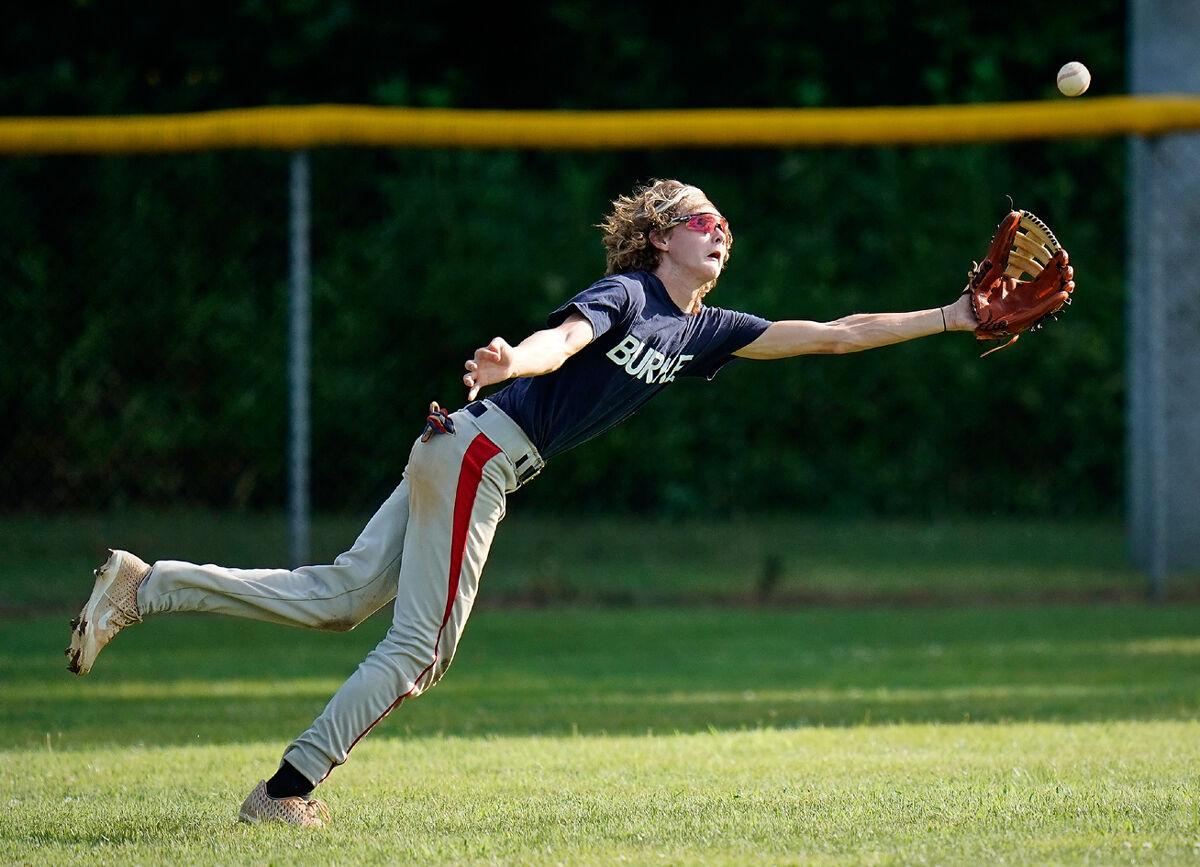 It may not have been Burke's defining performance from the regular season, but Wednesday's sweep of Hibriten was more than enough to assure the local high school-age baseball team the regular-season title in the inaugural Big League Camp Summer League.
Already having clinched a first-round bye and needing just one win to claim the top seed for the playoffs, Burke won by scores of 6-2 and 5-4 at Shuey Field. Both scheduled seven-inning games were shortened to five innings upon agreement of both teams' coaches.
Burke ends the regular season with an 11-1 record as one of its two losses vs. Rutherford Elite was recently reversed to a forfeit win by virtue of Elite's use of an ineligible player.
Burke head coach Ron Swink — who had most recently celebrated a regular-season title 10 years ago this summer with the Burke County Post 21 American Legion club — said the regular-season ride exceeded expectations.
"I knew the Rutherford (Elite) team was going to do really well, and I knew Hibriten had some talent," he said. "When we beat (Hibriten pitcher Luke) Absher and then beat their second (pitcher to start the year), I thought, well … And Elite is better than us, but the better team doesn't win all the time. And now we're in a one-game shootout, so we'll see how that goes."
Swink said that a big rally two weeks ago vs. Titan Blue, the second-place finisher in the league, was the key moment for the team to date.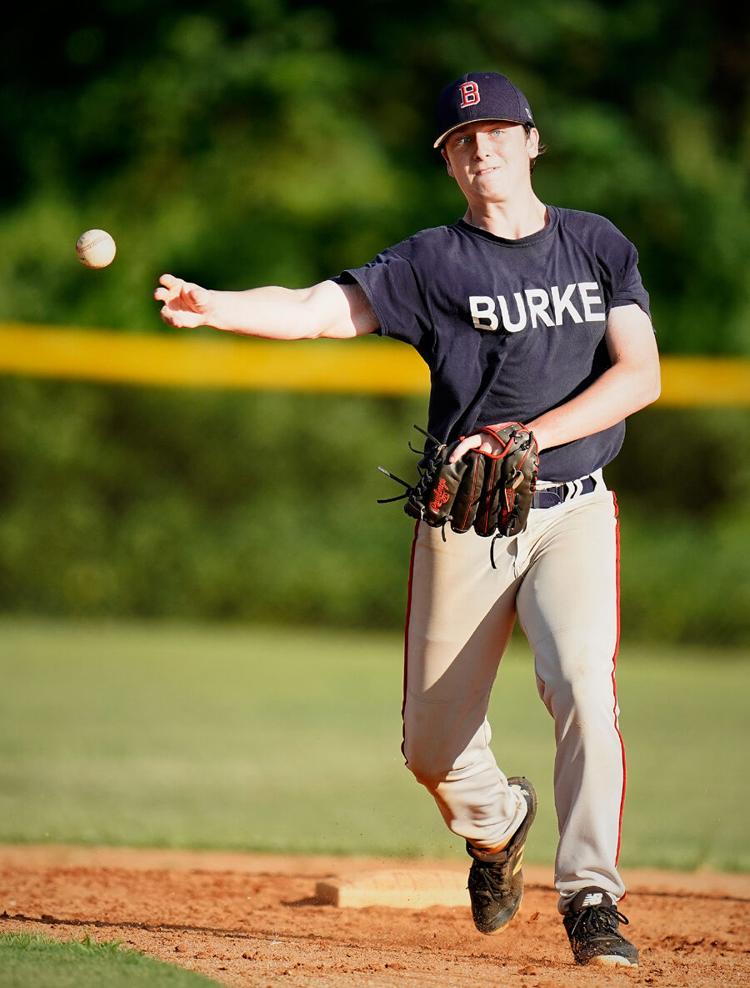 "Tonight wasn't an example of it, but a couple weeks ago when we came back from down 6-1 to Titan Blue and beat them, we started cheering each other, pulling for each other, really became a team," Swink said.
Burke beat Hibriten 11-0 and 13-4 to open the year, margins not duplicated Wednesday night for various reasons including Burke missing two normal starters on the infield.
"And when we had played (Hibriten) before, several of their best players weren't here and we knew it," Swink said. "We knew we (had the bye) and wouldn't play again until Saturday win or lose, and we took tonight for granted a little bit. This was a little of a step back in terms of that, but sometimes you have to win when you don't play that well."
Burke pounced early in the opener, scoring five runs in the top of the first as it served as guest officially for game one.
That gave starting pitcher Peyton Smith the cushion he needed, and Burke was never pushed. Smith pitched 3 1/3 innings, allowing two runs on just one hit with three walks and three strikeouts. Garren Bryant (1 2/3 IP, H, K) finished the contest.
Wesley Smith led Burke with two hits, stole a base and scored a run, and Peyton Smith doubled for the team's only extra-base hit with his courtesy runner Ryan Winkler scoring a run. Bryant and Carson Dyson singled in runs in the first and Ben Winkler (walk) and Thomas Lambert (fielder's choice; run) also had an RBI each. Christian White (single), Waylon Rutherford and Brayson Buff (walk) scored a run each.
In the second game, Wesley Smith (walk, SB, two runs) and Rutherford (2 for 3, RBI) singled and scored in the bottom of the first as Burke escaped a 1-0 hole and never trailed again. Buff had a second-inning RBI double to plate White after Ryan Winkler had scored to open the half-inning.
Ryan Winkler (2 IP, H, 2 BB, ER, K), Buff (2 IP, H, ER, 2 K) and White (IP, H, 2 BB, 2 ER) each pitched in game two.
Burke outhit Hibriten 10-5 for the night and committed just one error — on a bad hop — compared to Hibriten's five. The Burke defensive effort was highlighted by catches on the run by Peyton Smith at first and Dyson in right field as well as a nice stop and throw from deep in the hole by shortstop Wesley Smith.
The bottom four teams in the six-team league played first-round playoff contests late Thursday at Big League Camp in Marion, which also hosts the semifinals and finals.
No. 1 Burke plays in the semifinals at 3 p.m. Saturday and with a win, will play in the title game at 7 p.m. Saturday.
"We better be (ready Saturday)," Swink added. "I know we're going to play good defense. And I think we're going to hit."
Be the first to know
Get local news delivered to your inbox!