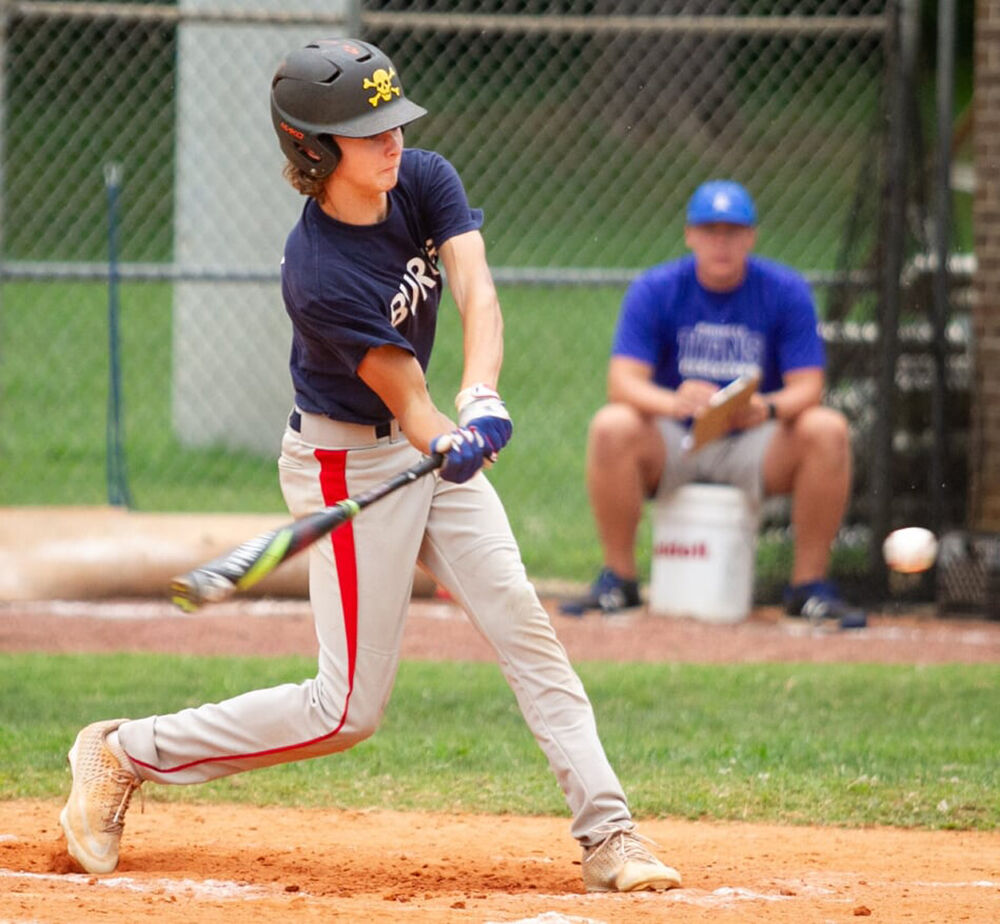 On a Tuesday night at Shuey Field that was filled with Burke offensive standouts, two in particular jumped off the page in a resounding 16-0 and 15-1 run-rule sweep of Titan Grey in a Big League Camp Summer League doubleheader.
Third baseman Mason Mozeley scored after each plate appearance, finishing with seven runs on five hits and a walk with two RBIs. Four of his five hits — two in each game — were triples, a number of three-baggers that Burke coach Ron Swink said he's never seen from one player in one night at Shuey dating back to the early 1980s.
Hitting two batters behind Mozeley in the cleanup spot was the equally productive Waylon Rutherford, who served as designated hitter in the opener and catcher in the nightcap.
Rutherford had at least one RBI in each of his first six trips to the plate, the last five of those appearances ending with base hits. His double, single and home run over the wall in left-center field on consecutive at-bats spanning the two games each produced two RBIs, and he finished the evening with nine RBIs and three runs scored.
The end result was Burke (8-2) boasting a four-game win streak for the second time this summer after the fourth and fifth times that the squad scored double-digit runs in a game.
"We hit it well," Swink said. "Mason was a triple machine. Waylon just doesn't understand how good he can be yet if he keeps working at this."
Game one included a mercy-rule half-inning, with Burke calling it quits after 10 runs with just two outs recorded in the top of the third. (Burke served as the guest officially for both games.) The opener ended after three innings and a 15-run difference. Game two was shortened to five innings.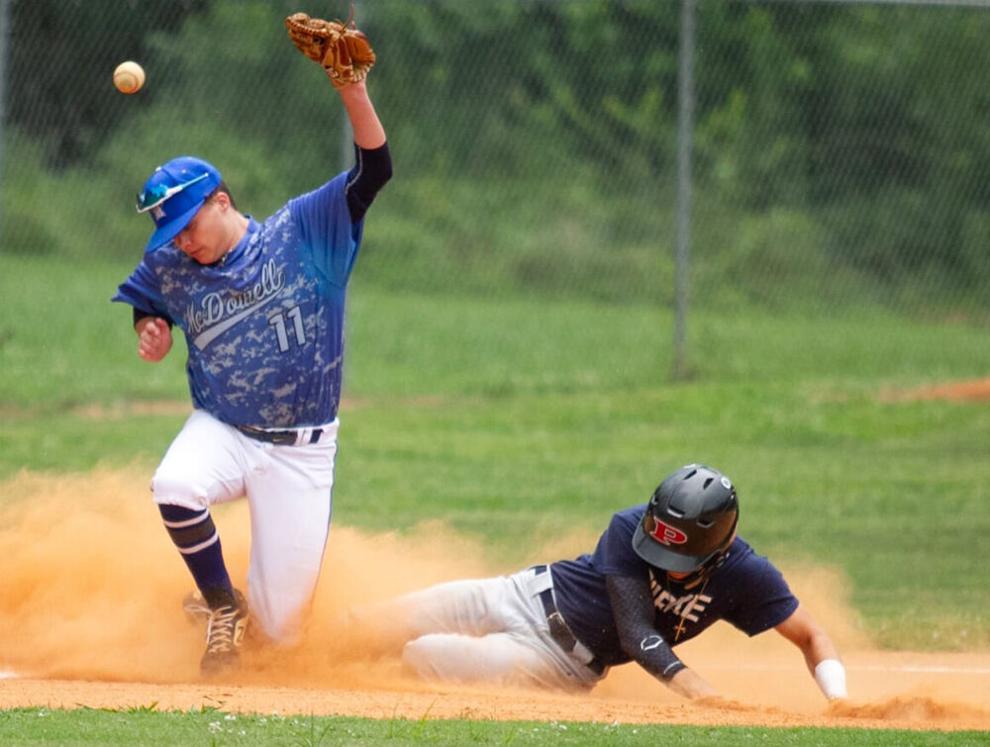 Garren Bryant started the first game and shut down Titan Grey with two strikeouts and a walk in three no-hit innings. The opposition's only other base runner came via error as Bryant faced just 11 total batters over in his time on the mound while his offense was busy producing 13 hits (before rapping out 15 hits in game two).
Ryan Winkler (2 IP, 2 H, BB, 2 K) started the second game, and he and reliever Brayson Buff (3 IP, 2 H, 2 BB, 2 K) both did not allow an earned run.
Burke committed one error in each game and turned one double play on the night.
"Our second line pitching did well, we threw strikes," Swink said. "That's the best I've seen Garren pitch, and Ben threw it well and Brayson was out there throwing strikes. We usually play solid defense behind them and did again I thought."
Other Burke hitting leaders in the twinbill included Ben Winkler (two triples, three runs, three RBIs), Christian White (three hits including a double, three runs, two RBIs), Thomas Lambert (three hits, two runs, three RBIs), Buff (two hits including a double, three runs, RBI), Peyton Smith (two hits, walk, three runs, two RBIs), Carson Dyson (two runs, two RBIs), Easton McCoy (two hits, walk, two runs) and Wesley Smith (hit, walk, two runs, RBI, SB).
Burke wraps up the regular season July 29 at home versus a Hibriten squad it swept to open the season. The playoffs follow July 30 and Aug. 1 at Big League Camp in Marion.