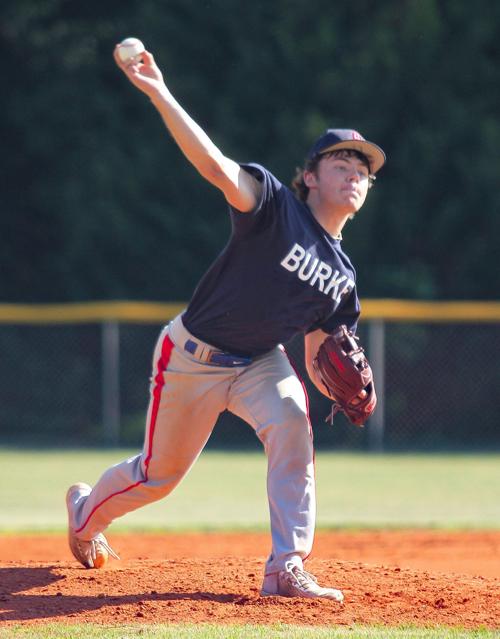 Sports are officially back in Burke County, and baseball is the game leading the charge.
The Big League Camp Summer League opened its season Thursday night at Shuey Field with a doubleheader between host Burke and Hibriten, with Burke cruising to 11-0 and 13-4 wins.
"It felt great to be on the ball field," Burke coach Ron Swink said. "I try to teach a little baseball so when they get back and play in school ball, they'll be a little bit better than when they left."
The high school-age Burke team consists of players from Freedom, Patton and Draughn who saw both their spring season cut short and the American Legion option for summer taken off the table due to the coronavirus pandemic.
Some of the players had remained active, playing in different travel tournaments throughout the spring, but for a good number of players it was their first live action in over three months.
Hibriten's Luke Absher took advantage of some of the rust to begin the game, striking out the first five Burke batters he faced before a two-out single by Waylon Rutherford broke that streak.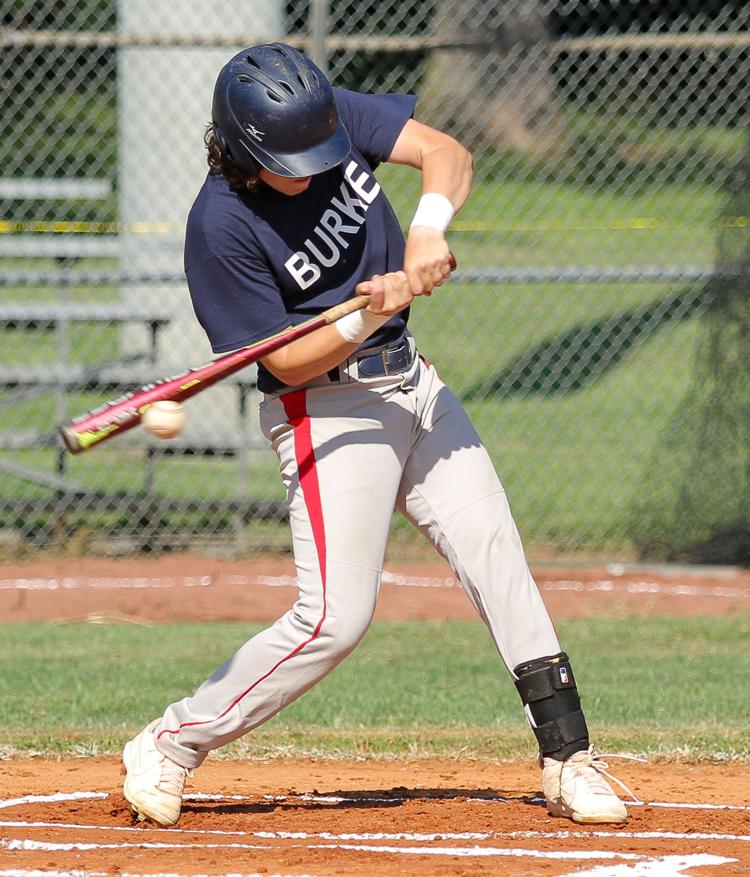 Rutherford would eventually come home on an Easton McCoy single to put the first run on the board for Burke.
Burke carried that 1-0 lead into the fourth inning before exploding for seven more runs on five hits, including another RBI knock for McCoy and one by Wes Smith.
Meanwhile, Burke pitcher Mason Mozeley was working on a complete game one-hitter behind seven strikeouts, including striking out the side in the top of the fifth inning to end the game via run rule by a score of 11-0.
Mozeley followed up his spectacular performance on the mound in game one with an equally impressive game at the plate in the nightcap, going 3 for 4 with two RBIs and falling a home run short of the cycle. Brayson Buff added a couple RBIs of his own to go with four unearned runs from wild pitches by Hibriten and six walks as he earned the game two decision.
Very early into the resumption of competition, Swink says the league is doing its part to take precautions.
"All of (the players) had to sign forms," Swink said, referring to liability waivers. "All the fans at the gate got their temperature checked, so I am cautiously optimistic that all the teams will get to play the whole way this season."
The season runs through the end of July.
Burke is back on the diamond at home Wednesday at 5 p.m. for another doubleheader.
Be the first to know
Get local news delivered to your inbox!