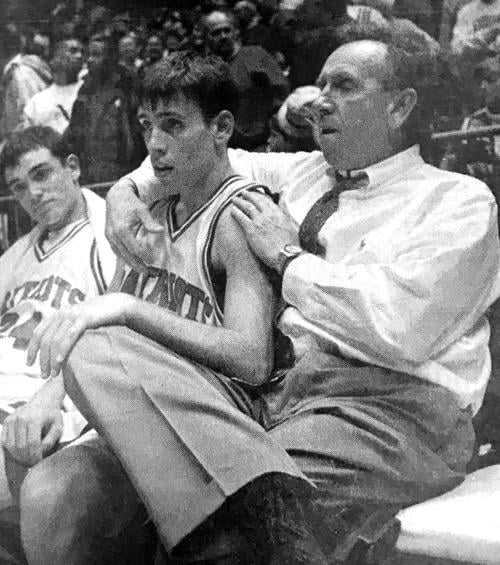 For the past 132 years, baseball fans around the world have been regaled with the poem of the Mudville Nines and their mighty Casey.
Ernest Thayer's 1888 American classic was first published in the San Francisco Examiner and tells the story of the home team that is losing by two runs in the bottom of the final inning. Mudville's star slugger, Casey, is due up fifth that inning. The crowd believes they have a shot to win if they can somehow get Casey at the bat.
The first two batters, Cooney and Barrow, fail to get on base. The crowd is discouraged. The next two batters, Flynn and Jimmy Blake, are weak hitters but miraculously hit a single and a double respectively to bring up Casey as the go-ahead run.
Casey is so confident that he lets the first two pitches go by without offering. As the pitcher hurls the third pitch down the pipe, Casey grips his bat ready to send the ball into orbit. However, there would be no joy in Mudville that day as "mighty Casey has struck out."
Fast-forward 109 years to the spring of 1997 where the Freedom High School baseball team thought there was a better version of the story and spun a classic with a Casey of its own.
Freedom was playing rival McDowell for the second time that season, this time in Morganton, and just like in Mudville, the outlook was not brilliant for the Patriot nine that day. Freedom was down a run going into the home half of the final inning and quickly two were away.
Without a doubt, a struggling few Freedom faithful got up in deep despair while the others clung to hope. Luckily, the Patriots had their own Jimmy Blake, who got on base to allow the mighty Casey Rogers — FHS' long-time boys basketball coach who's now the school's principal — to advance to the bat that day, representing the winning run.
Freedom head coach Tommy Russ knew the stakes. A late-season conference game, not to mention bragging rights between a neighbor county rival.
This is where the Patriot nine put an alternate ending to this timeless ballad.
The McDowell pitcher held the ball, then he let it go. Then the air was shattered by the force of Casey Rogers' blow.
The Mudville fanatics were sent home disappointed. But Freedom fans were able to see leather-covered spheroid fly… into the night sky, well over the left-field wall.
The band played, hearts were light. Men were laughing, children gave a shout.
There was joy in Morganton that night, Mighty Casey did not strike out.
Be the first to know
Get local news delivered to your inbox!