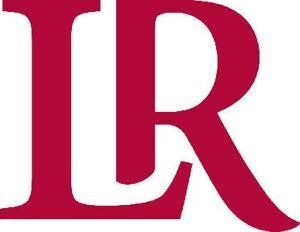 ANDERSON, S.C. — The Lenoir-Rhyne volleyball team won the opening set and rallied to force a fifth set after falling behind two sets to one, but ultimately lost to Augusta (Georgia) in five sets in the Southeast Regional championship on Saturday at the Abney Athletic Center on the campus of Anderson University. The Bears earned a 25-23 victory in the first set, lost the next two sets by scores of 25-20 and 25-22, won the fourth set 26-24 and lost the fifth set by a 15-9 final.
The top-seeded Bears end the season at 24-8, while the sixth-seeded Jaguars are now 25-8 and will next play in the quarterfinals of the NCAA Division II playoffs. Augusta will face second-seeded Tampa (Florida) in the Elite Eight on Thursday after the Spartans moved to 31-2 with a four-set victory over No. 1 West Florida in Saturday's South Regional title match.
Taylor Prall finished with 14 kills and 18 digs for L-R, which also received 12 kills and 15 digs from Ashley Hawkins. Mackenzie Hulsey set a Bears NCAA tournament record with 45 assists, while Rachel Bewick had 36 digs before exiting with an injury in the fifth set.
Colette Romp also had 12 kills for the Bears, with Emma Clark notching eight kills and five blocks. The contest marked L-R's second Sweet 16 match ever after the Bears previously reached the regional finals in 2015.
L-R had won six straight matches prior to Saturday's loss, while Augusta's victory was its seventh in a row. The Jaguars have won back-to-back five-set contests.
MEN'S BASKETBALLEast Tennessee State 90, Lenoir-Rhyne 66 The Bears lost a road exhibition contest at the hands of the Division I Buccaneers on Saturday in Johnson City, Tennessee. East Tennessee State was led by a game-high 19 points from Ledarrius Brewer to go with 17 from Charlie Weber, 14 from Kordell Charles and 10 from Jaden Seymour.
On the other side, L-R received 12 points from Salle Wilson, 11 from Kevin Kangu and 10 from TJ Nesmith. Jalen Johnson added nine points for the Bears, who return to South Atlantic Conference play at Catawba next Saturday at 4 p.m. with an overall record of 3-4 and a SAC mark of 2-2.
East Tennessee State (6-3 overall) hosts Morehead State next Saturday at 4 p.m.