Choosing eternal optimism, I told my wife this past week I finally found the good in the pandemic.
Now able to wear whatever I want to work since short-sleeve weather started (...I could just stop there, I guess), my collared shirts have each gained another year in their lifespan.
But from a strictly sports perspective, even for the glass-half-full type, there has been nothing positive to take away from what's transpired since mid-March.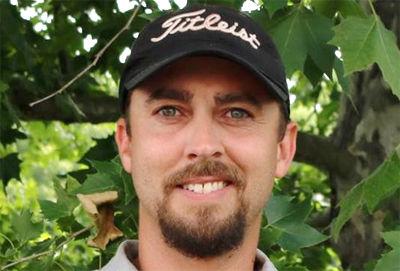 I really miss covering live local sports, as much as you miss attending those events. I still don't know when they'll be back to stay. Who really knows what the fall will hold? Colleges are starting — it appears collectively — to backpedal from fall sports. Which means high schools will likely follow. In some places, like Tennessee, prep fall sports are already on hold for now.
Professional baseball, basketball, football, hockey and soccer are prepared over the next month or so to start to give us a glimpse at what team sports will look like for those who have the most financial capability to build "bubbles" of a sort to safeguard athletes. That's not to speak of spectators, which none of those sports are even trying to incorporate.
Even if pro sports collectively pulled off a miracle, could we do the same at local levels nationwide? In smaller avenues, there must be fans to generate money to make all this work. We don't and won't have resources to preemptively test everyone and can't insulate athletes from outside threats to and from others the way the pros will.
Soon, we'll start to get some answers. We may not like them. We all want sports back ... soon! I, for one, though want to know we are safe before we rush back to nonessentials.
Until then, however, I should backtrack an earlier statement. I shouldn't say there has been nothing positive in the already lengthy hiatus.
I hope you have enjoyed the "This week in history" lookback series highlighting Burke County sports anniversaries as much as I have enjoyed compiling it each week. As much as I had asked others in the local sports community and researched odds and ends myself prior to this, I still have learned plenty about local sports' past with this project, which has been great.
I plan to keep running the series each Thursday throughout this month and for as long as the potential break lasts without many or any local sports. It's a wait-and-see for me after that; I say that because it's a very time-consuming task, as is being a newspaper sports editor when sports are back in the traditional sense.
Another thing I've enjoyed lately in the live sports void is some UNC basketball bracket contests I've run through my Facebook page. I started with best UNC teams of all time through the years, starting with the top 16, and detailing that one for you briefly here in print as we wrapped up in April. The 1981-82 Heels beat the 2008-09 version in our fan vote.
I then shifted to the top 64 players, which ended in June. Our Final Four: Tyler Hansbrough, Phil Ford, Michael Jordan, James Worthy, with Hansbrough taking down Ford for the title. (Some non-UNC fans objected greatly. I think for us, this was saying who had the best UNC career of all time, ignoring or considering only secondarily things like players' era at UNC, NBA accomplishments and overall impact on the game.)
We've now switched to best UNC NCAA Tournament wins of all time, starting with a top 64 determined and seeded again by myself. We're almost done the first round. And shockingly through this process — namely the players and wins contests — this self-proclaimed UNC hoops history fanatic has even found some big knowledge gaps to fill in from my favorite sports topic.
So when the two things really keeping sports alive for me, locals throwbacks and UNC hoops history, recently collided in a Google search after my own random curiosity, I was at the same time stunned and overjoyed, experiencing the latter for probably the first time in what ended up a Tar Heel loss.
Danny Johnson's name recently came up in a conversation I was having. I knew Johnson had starred on Freedom's first ever boys hoops state title team in 1994, and I knew from there, his path led him to coach Rick Barnes' first two Clemson teams, then on to the College of Charleston, where coach John Kresse was busy building a mighty mid-major on the opposite side of the Palmetto State.
I certainly remembered how good Charleston had been around that time and felt like they had even beaten UNC at least once. So I checked Johnson's years with the Cougars and matched them up versus the Heels' game-by-game schedule. There it was. Dec. 6, 1998: College of Charleston 66, No. 3 UNC 64 at the Food Lion MVP Classic in Charlotte. Right near the start of Johnson's senior year.
Then I searched to see if I could find a box score. I found it, and the story from that night too.
That's when I realized I had something.
Morganton's Danny Johnson hit the shot to beat those Tar Heels on a putback with a tenth of a second remaining, scoring 11 as the Cougars rallied from eight down in the final 12 minutes. Really? How did I never put this connection together?!
"We feel like we're a major Division I school. We're contenders and we're competitors, and now we've gone out and proven it," Johnson told reporters after the win.
 I recently had the chance to talk with Johnson over the phone, so check back this week for a follow-up story on that game, Johnson's college career and more.
Be the first to know
Get local news delivered to your inbox!