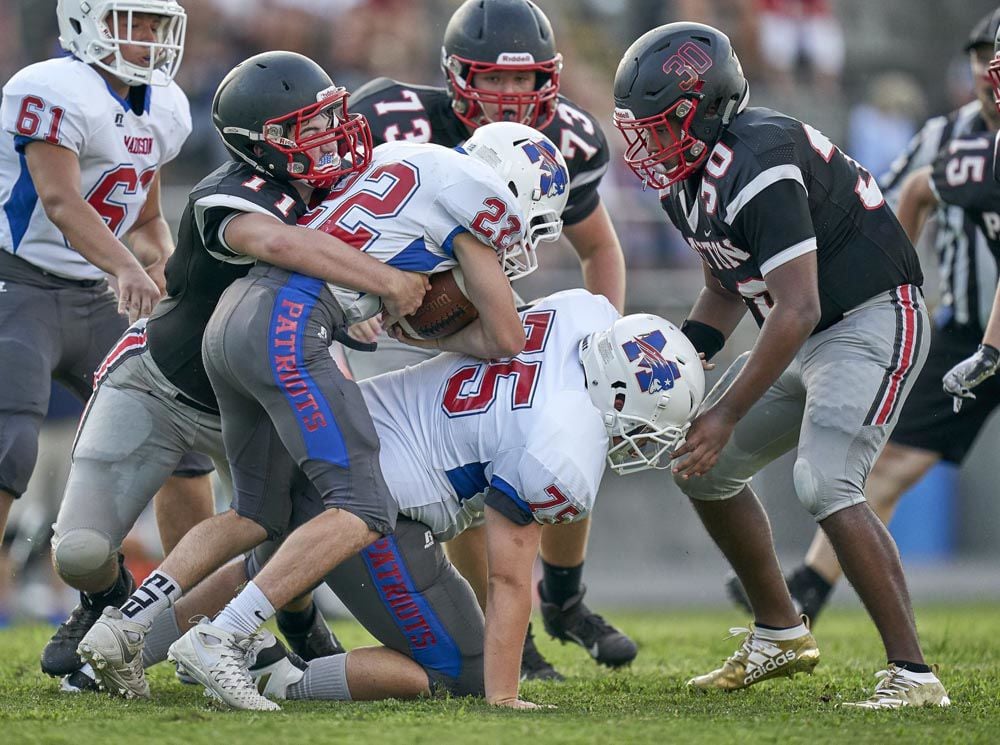 We've all asked the question, many of us out loud by this stage.
When — and just as importantly, how — are sports coming back amid the coronavirus pandemic?
The best answer on the local level is for us to look at college and pro sports to see their progress, following the plans they use, at least to the degree to which that is possible, to move forward.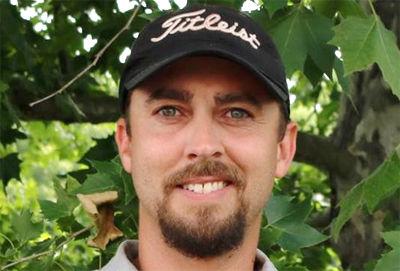 We've already seen colleges cutting costs everywhere by eliminating sports or trimming coaches' and athletic directors' salaries, and now a few have started to set limits on home football attendance in the fall to encourage social distancing at stadiums.
While it appears most major college and all pro teams could make it financially with football played before less than capacity crowds, or with no crowds at all, high schools are a different beast altogether, with no TV contracts and thus no money to be made other than at the gate.
And football, along with basketball, is the lifeblood of prep sports financially.
One local school official told me that because of that fact, he believes the NCHSAA will try to do whatever it takes to get those two sports in this school year, and in under the ideal conditions to max out revenue. The state has already said moving sports to different seasons would be a last resort — and while the official I spoke with believes we aren't too far away from that last resort already — let's move forward with the premise that football is not moved to the spring but rather returns locally in some form this fall.
That scenario would likely entail social distancing enforced by use of markers in seating areas as well as at ticket lines and leading up to concession stands and bathrooms (with masks encouraged). Of course, not using all available seating would limit total admission and the accompanying revenue for schools.
In Burke County though, we have an ideal setup to overcome that obstacle. Since Freedom and East Burke were built as 4A schools, their stadiums are among the largest anywhere around. As such, they won't likely face the issue of selling out all available seating and then having to turn folks away at the gate.
Though the stadiums at Patton and Draughn are smaller and very well might have that issue, if the schedule worked out where EB or Freedom was on the road or idle that week, in theory, the Panthers and Wildcats could make a lot more money using one of their in-county rivals' fields just a few miles away for home games.
Now, let's assume you have a county rivalry game that one of the smaller stadiums is set to host. Would Patton, in theory, want to convert a home game vs. Freedom into a "home game" played at Freedom?
Though that type of question was shrugged off with a standard line by one local head coach I spoke with (who preferred to remain anonymous) — his answer, "Honestly I'm saying either place. We tell our kids it doesn't matter where we play, we show up, strap up and let's roll." — I would argue that when the rubber meets the road and the season is here, a more likely scenario might be playing a game like that at the other large stadium that was neutral, in this case, at EB.
That exact scenario won't unfold this year. Looking at the 2020 schedule, the only game pitting two county schools which is not slated to be hosted by either EB or Freedom is the Draughn at Patton game Oct. 2. Freedom is home that week; EB is on the road. So Patton vs. Draughn … at EB? That just might be a reality in four months or so.
"That is a lot of ifs but if all that occurred it would be financially beneficial to our school," Patton athletic director Jeff Williams said.  
There are only two weeks all football season (Sept. 4 and the Nov. 6 regular-season finale) in which three home games are scheduled in Burke County, meaning in theory all but two scheduled home games could be played on Fridays and at stadiums large enough that schools are very doubtful to have to turn away a single person.
Accommodations could also, again in theory, be made those two weeks to play on a Thursday night and keep all home games all year at the larger stadiums.
There is a downside. Schools would have to figure out whose concessions are for sale and how concession money is split. One coach told me that's a bigger potential issue than many of us would realize.
There are also field maintenance issues. A field with multiple games (counting soccer and JV football) played on it every week could look like a mess by November. That could even be a player safety issue if the field was chewed up enough.
There's also the glaring fact that teams would not have true, on-campus home games.
"For the fans it would be great," one head coach told me. "But at the same time, I think it would present more issues for coaches and players ... host schools accommodating rival schools, etc. It also takes away from the 'home team' feel for the school traveling — even a short distance like that — for what you're going to call a home game. But if that's what it took for any one of our county teams to be able to play, I would gladly do it."
Williams added: "I think it would be a hard sell for our fans and student body to change venues. That would be a decision that would be made after we have determined what a season is going to look like. Right now all we can do is take it day by day until everyone's safety is guaranteed."
Realistically, all the potential issues with moving home games seem pretty minor when you consider that the alternatives could be no football or a significant loss of revenue and the fallout that comes with that.
And remember, the idea of switching home venues is not totally unprecedented in our area, albeit under a different backdrop. Burns played its home games at Kings Mountain during the 2012 season after an unfortunate goat excrement incident. Freedom ended that Burns run with a third-round playoff win.
Local administrators seem receptive to the idea.
"If it got to that point, I would imagine issues with home sites for games would be discussed among the administration throughout the county. And I think the consensus would be doing whatever we could to help each other and work together," said Freedom principal Casey Rogers.
Be the first to know
Get local news delivered to your inbox!