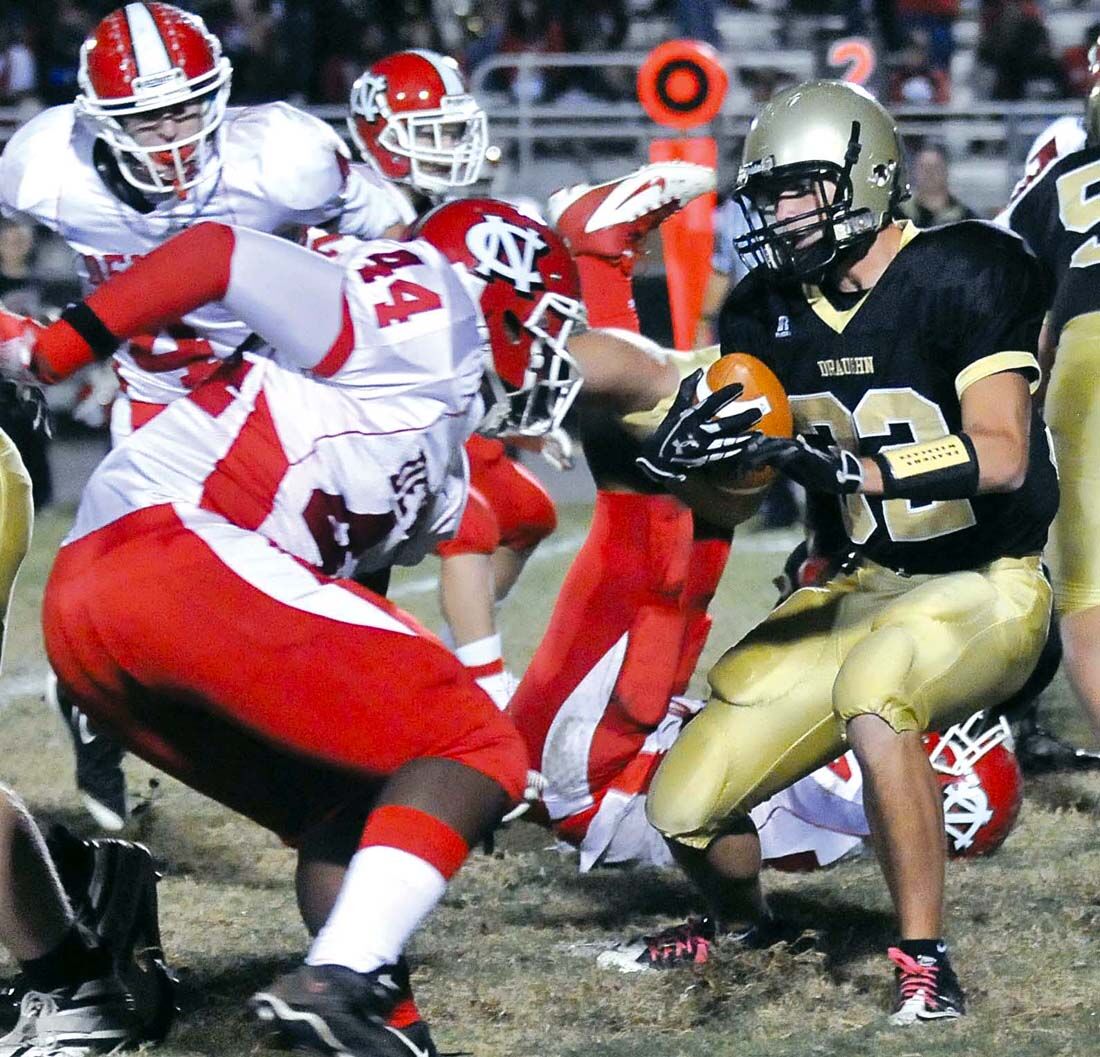 With high school football now off the table in Burke County in 2020, The News Herald sports staff takes a look back at the best games they've covered in the month of October over the years (in no particular order) …
PAUL SCHENKEL, SPORTS EDITOR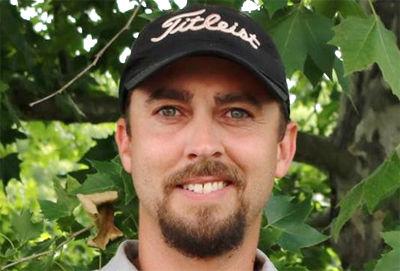 Draughn 34, Newton-Conover 27 (2011)
This is the night Wildcats senior quarterback Keith Loomis earned his nickname, "Houdini," from Tommy Sain on the radio. A high shotgun snap chased Loomis into his own backfield before his 51-yard escape up the home sideline and into the end zone lifted Draughn to a 7-2 start with a home win over a Red Devils team that had played for two titles in the preceding three years, winning one in 2008. Loomis torched Newton is statistically the best game of his standout season, running for 207 yards and three TDs and passing for 102 yards and a fourth score. Draughn led 27-6 at the half before hanging on.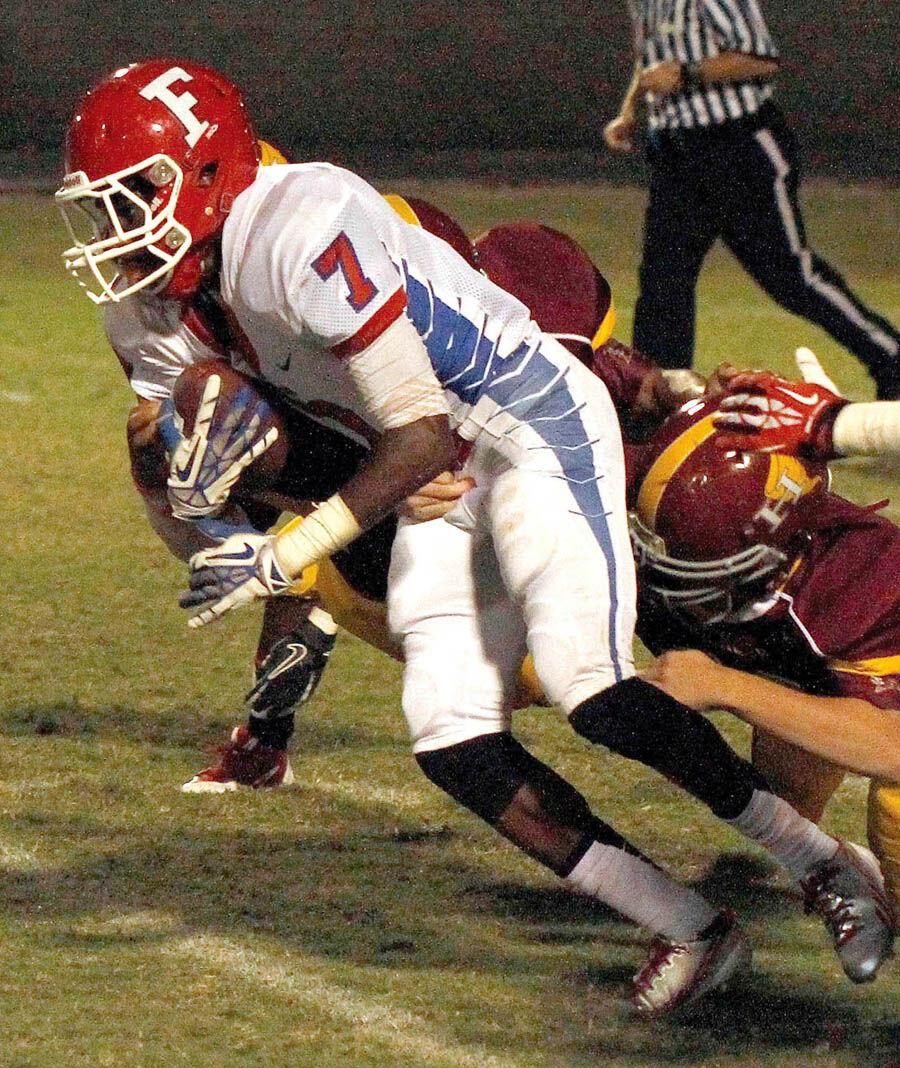 Freedom 34, Hickory 27 (2013)
A Mark Biggerstaff blocked punt and Niguel Moore long kickoff return also set up touchdowns, but the Patriots' "special" 27-point third period in a conference road win seven years back was capped by — and highlighted by — a Khris Gardin 64-yard punt return for a touchdown. Gardin also finished with 75 receiving yards and a TD, BJ Emmons had 91 rushing yards and a TD and Chris Bridges scored the guests' first TD on a 24-yard run.
Draughn 28, East Burke 21 (2013)
In both teams' first year in the rough and tumble SMAC 2A/3A, the Wildcats got back above .500 in league play at 3-2 thanks to a ground effort fueled by senior fullback Adam Estep (27 carries, game-high 141 yards, 3 TDs). Estep scored twice on fourth-and-goal plays from the 1-yard line in his third career varsity 100-yard game and second three-TD game. Chucky Ritchie led the Cavaliers with eight catches for 144 yards and two TDs.
Freedom 57, Hibriten 0 (2014)
In the first of two games in which the Patriots outscored the soon-to-be 2A powerhouse Panthers by a combined 110-0 margin, Emmons rushed for six touchdowns to tie his own county single-game record and give him 32 scores for the year, breaking the county single-season mark in just nine games. Emmons scored on his each of his last three touches and posted 221 rushing yards. Freedom scored 50 points in the middle two quarters after the game was scoreless through 12 minutes.
W. Caldwell 44, Freedom 42 (2017)
Jayden Birchfield broke Michael Helms' county single-game passing yardage record from 2010 versus Hickory as he torched the Warriors for 357 passing yards on 29 of 36 attempts. Birchfield passed for two scores and rushed for two as well, though the Patriots blew a 29-7 halftime lead in these programs' first meeting since 2004 and first of only two all-time conference meetings to date.
JUSTIN EPLEY, SPORTS WRITER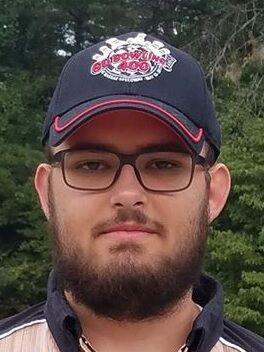 Freedom 46, Alexander Central 42 (2019)
We don't have to go back very far for this one, but it was an instant classic. Converting back-to-back onside kick recoveries by Desmond Caldwell and Noah English, the host Patriots rallied from 17 points down with just more than 5 minutes to play. Birchfield (355 yards passing, six total TDs) and Desmond Caldwell (school-record 240 receiving yards on seven catches, three TDs) repeated monster performances from this matchup one year prior.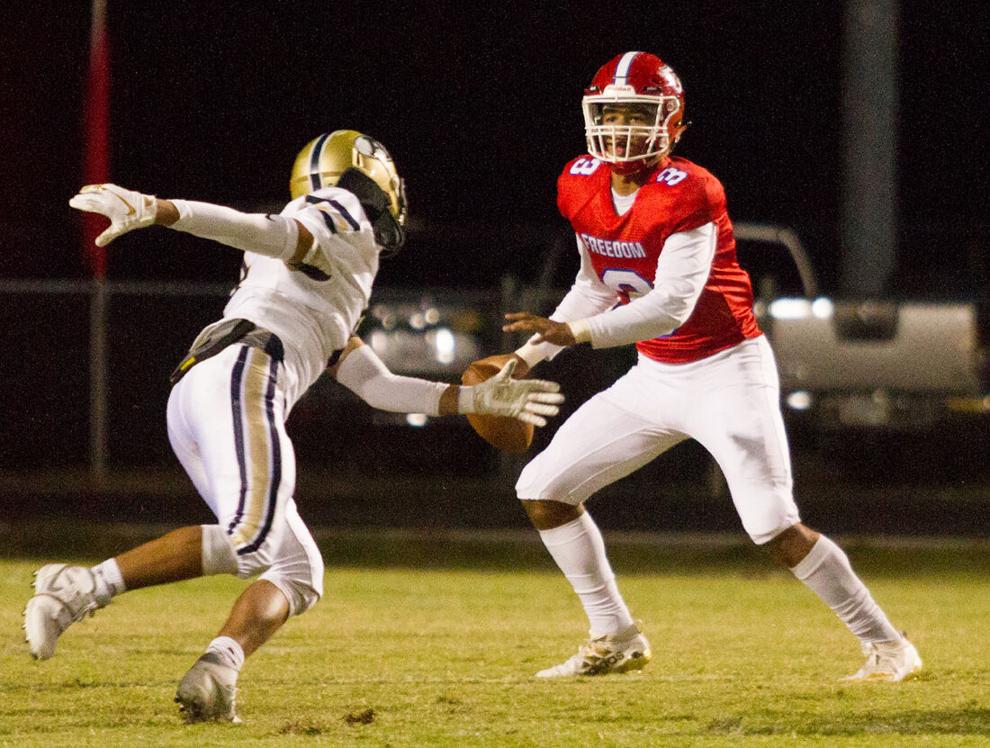 Freedom 38, Alexander Central 6 (2018)
Speaking of that more one-sided game, which included my only snake-in-the-press box moment to date, the Patriots traveled to Taylorsville and routed the favored Cougars to stake their claim as the strongest challenger to Watauga in the NWC 3A/4A. Caldwell caught nine balls for 225 yards and two TDs as Birchfield threw for 327 yards. The defense stepped up big-time in this one, too, forcing and recovering three fumbles.
Draughn 14, Burns 13 (2015)
In another instant classic and road triumph, Draughn sealed its first-ever win over SMAC foe Burns when Cooper Abernathy grabbed an interception on 3rd-and-10 with 1:40 to play. The Wildcats were up 14-7 when Burns dropped in a 40-yard passing TD with under 5 minutes to go. But the ensuing celebration drew an unsportsmanlike conduct penalty that pushed the extra point back 15 yards and prevented the Bulldogs from tying the game.
Patton 39, Bunker Hill 0 (2018)
Patton, under first-year coach Jonathan Browning, set the tone for a conference road shutout by driving 67 yards in 5:06 for a Weston Fleming TD on the game's first drive, then using stingy defense to hold BH to a four-and-out on its first possession. The Panthers won the time of possession battle, 30:14 to 17:46, and outgained the host Bears by a 332-98 margin.
Freedom 76, Hickory 20 (2015)
The Patriots won their program-record 20th consecutive conference game with a program-record 76 points scored, including a female state-record 10 successful extra-point kicks by senior Joella Knopf, in a game that was postponed to a Monday night by rain. Senior running back BJ Emmons ran eight times for 101 yards and two touchdowns and quarterback Ja'Quon Crawford added 113 yards and four more scores on the ground.