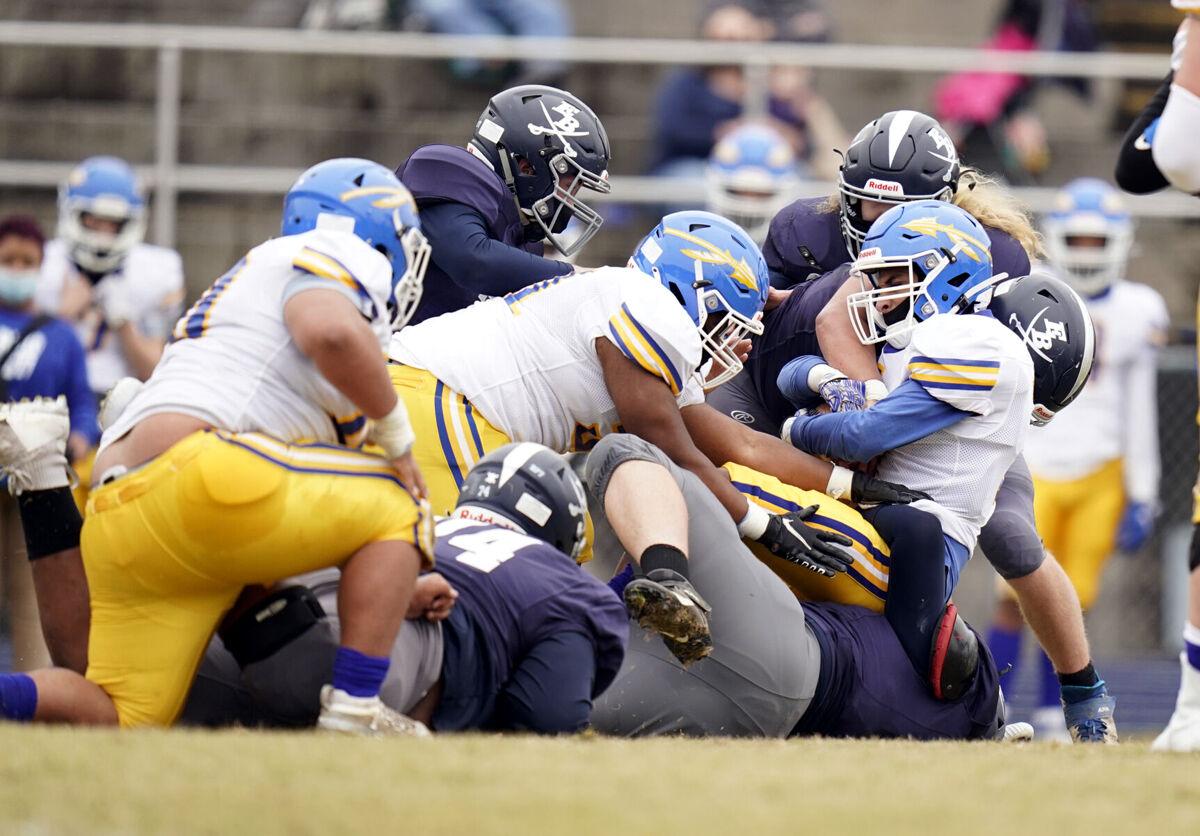 The glass-half-empty crowd might point to the fact that no Burke County prep football team scored more than 18 points in last week's season openers as an area of concern.
But the glass was half full.
Actually, it was over halfway full, as county teams managed a 3-1 combined mark in Week 1 on the gridiron, led to a large degree by their play on the defensive side of the ball.
In a week in which Draughn, East Burke and Freedom combined to score only eight touchdowns (one of those on defense), those three squads also forced eight turnovers, and none of them allowed a second-half touchdown.
Altogether, Week 1 was the lowest-scoring four-game week for county teams in the modern four-school setup dating back to the 2009 season. Only one team in the four games scored over 20 points. The 114 total points in the four contests blows away the previous four-game low of 142 set on Oct. 5, 2012 during Week 9 that season.
The Wildcats yielded 232 total yards — including just 16 yards rushing — as they overcame a 3-0 second-half hole with two late rushing touchdowns in a 14-3 win over West Iredell. Avien Parker had a fumble recovery and Tywan Nemorin an interception for Draughn.
Known more for its explosive offense, coach Chris Powell's squad is also now getting used to winning on the strength of its defense. It marked the fourth time in the last 10 games dating back to last season that the Wildcats have limited an opponent to a single-digit scoring output.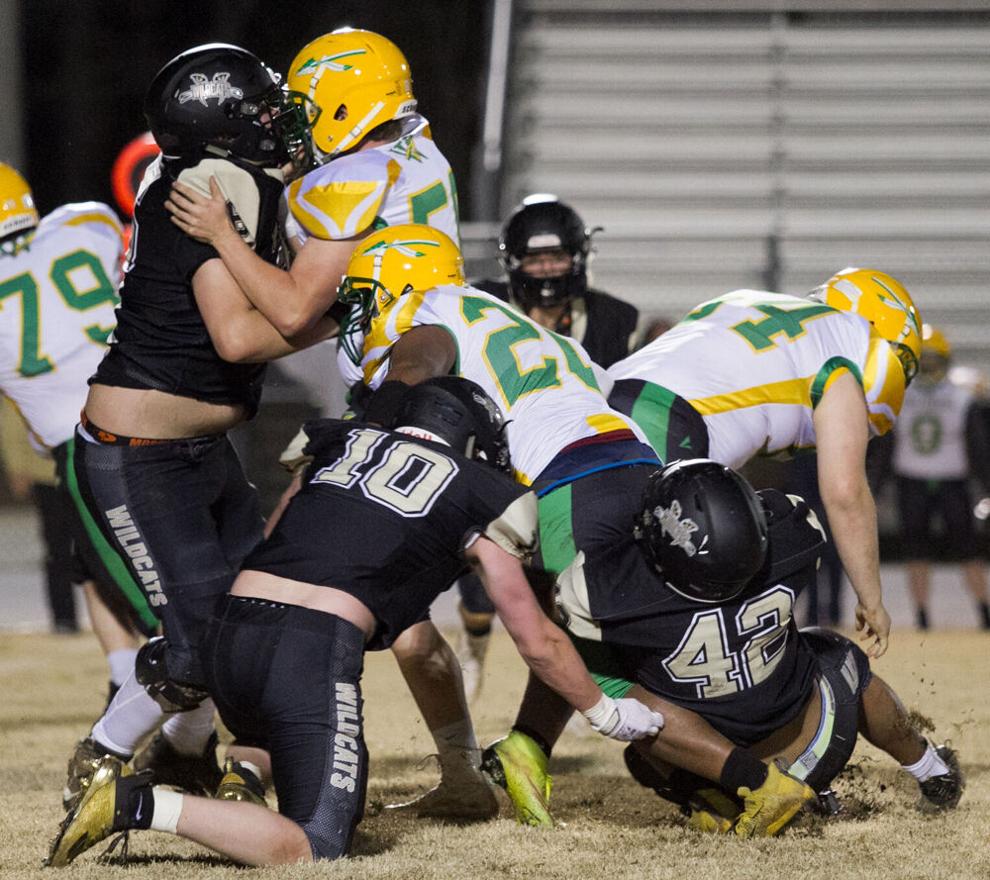 "I was very proud of our defensive effort the whole game. They came out on fire and playing with a lot of swagger," Powell said. "That is an area where we have some experience, and we were led by that returning experience. Zach Poteet (12 tackles, two sacks) and Donnell Wilkins (nine tackles, two for loss including a sack) led the way. Several new guys stepped up big: Thomas Lambert (six tackles, TFL) and Holden Curry (six tackles).
"I was also impressed by the play up front with our defensive line. They constantly re-established the line of scrimmage in their backfield, allowing our second-level defenders to get to the ball. … There is always room for improvement no matter how good you play. We have to do a better job in coverage and containing the edge going forward. If we can get better at that, I think our defense has a chance to be very good."
The Cavaliers won coach Derrick Minor's debut after allowing 345 total yards as Noah Rooks' last of a career-high four sacks helped turn West Caldwell away near the end in an 18-13 triumph.
"Matthew Vue's fumble recovery and Logan Johnson's interception gave our offense chances early," Minor said. "But our defense got better as the game went along. They didn't get down (after allowing) the early touchdowns and actually got stronger in the fourth quarter, with nine sacks total.
"We bent, but didn't break and had some big time stops that changed the momentum in the fourth, with Landon Langley getting the final tackle to end the game. … (I'm) so proud of our defensive staff for putting together a great gameplan."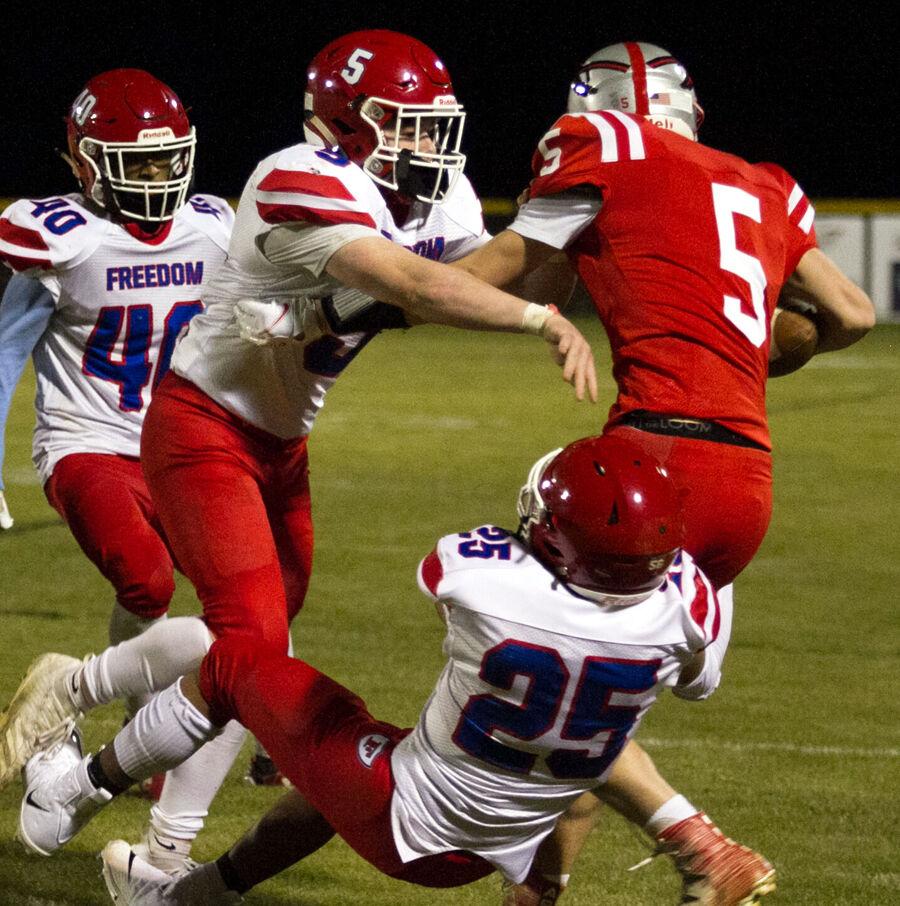 Freedom allowed just 138 yards and won the game with a late goal-line stand from its own 1-yard-line, stuffing St. Stephens four straight times in an 18-14 road victory.
The Patriots tallied a county-best four takeaways, with Demarcus Lowrance turning a fumble recovery into a long return TD. Alec Hall also recovered a fumble, Damien Dula and Julian Castro had an interception apiece and BG Hampton (11) and Cam Silvers (10) both finished with double-digit tackle numbers.
"What stood out most was the extreme effort the defense played with throughout the game," Patriots first-year coach Justin Hawn said. "Kids were able to adapt on the fly to some injuries and cut it loose. We have plenty of alignment and techniques things to correct, but so many problems can be overcome through playing together and with incredible effort.
"Our coaches made some excellent halftime adjustments and put us in even better positions in the second half. When kids start making plays, their confidence grows, and you saw that on the goal-line stand. There was no panic. It was another business trip onto the field. … In terms of improvements, I think we can always correct tackling form and alignment issues. Communication also needs to continue to get better, and we are going against a completely different offensive style this week. They have to adapt to that style change."