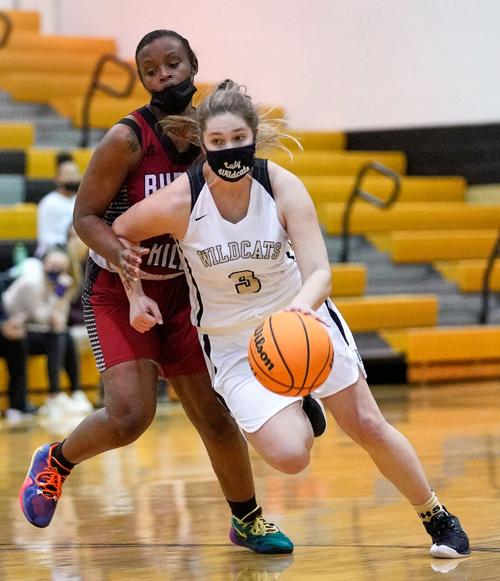 STATESVILLE — Sophomore guard Ella Abernathy poured in a career-high 26 points Friday night as the Draughn girls basketball team survived quite the solo effort from host West Iredell in a 66-54 bounceback victory.
Abernathy, who led the Lady Wildcats in scoring last season as a freshman, posted 10 of her team's 14 total points in the opening period, capped by one of her two 3-pointers on the night, en route to a two-point lead.
Draughn (5-3 Northwestern Foothills 2A Conf.) slowly expanded its cushion from there, with six players scoring two apiece in the second period while the guests limited West Iredell to eight points for a 26-20 halftime margin.
Abernathy then added nine more points in the third on four made field goals as Draughn took a 48-36 advantage into the final frame that it protected down the stretch with much problem. Abernathy finished the contest making 6 of 7 free-throw attempts in all.
Eight other DHS players scored in the win, with four of them finishing with six or more apiece: Haley Lowman (12), Shea Owens (eight), Katie Cozort (six) and Kaitlyn Kincaid (six).
The Warriors' Lariyah Clark scorched the nets for a game-high 37 points, including all 18 of her team's points in the fourth period.
Bunker Hill 62, Draughn 49 (Thu.)
The night before in Valdese, Draughn began by making a statement, jumping in front of the undefeated league champion Lady Bears quickly and holding a 13-8 advantage after one quarter.
But Bunker Hill surged forward in the second with the offensive attack that has carried the team to date, putting on a run that lasted the entire quarter for a 25-17 going into halftime.
Both offenses heated up in the second half, but not until the final 8 minutes. Still trailing by single digits, seven different Lady Wildcats contributed points en route to the team scoring 23 in the fourth. However, Bunker Hill put up 27 points of its own in the same timeframe, and Draughn eventually found itself in a hole too deep to climb out of, though the outcome marked a vast improvement from the team's 31-point loss in Claremont.
Abernathy scored 14 to lead Draughn. Both celebrating their senior night, Owens finished with eight points and 10 rebounds and Lowman added nine points and nine rebounds.
Draughn goes to Patton on Monday, seeking to avenge a home loss to the Lady Panthers in the opener of a three-team round-robin that will decide the league's second and final postseason berth.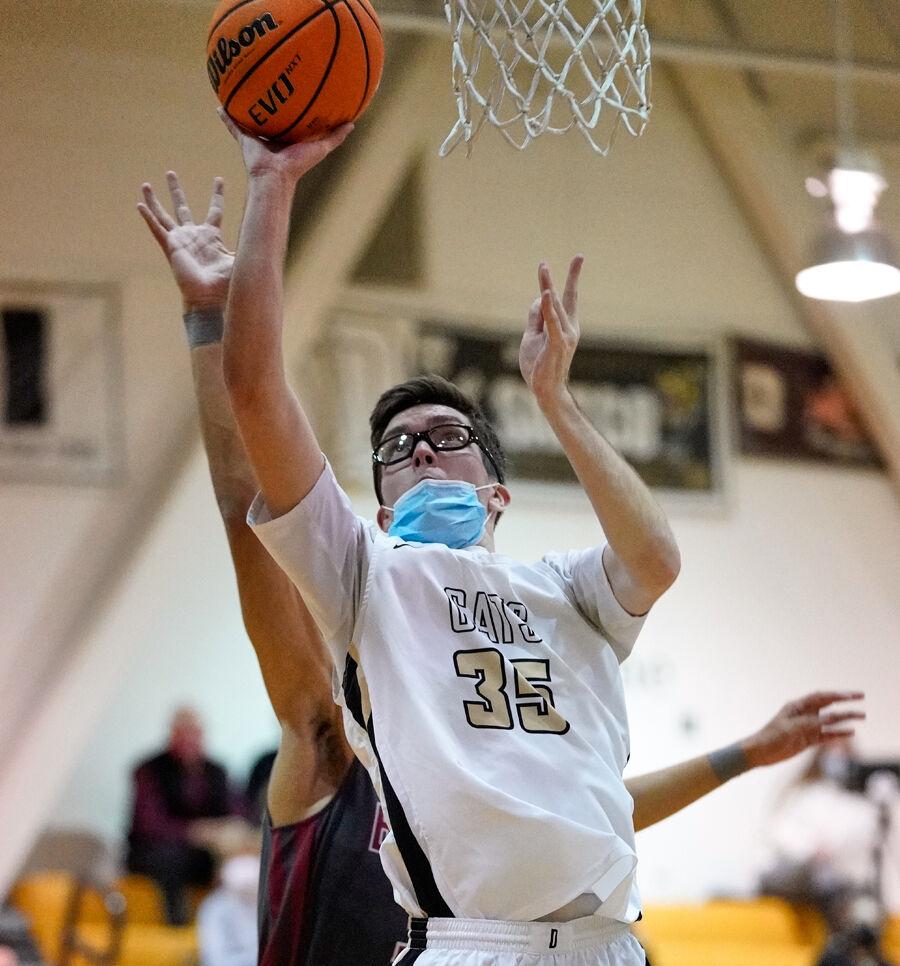 BOYS
Draughn 79, Bunker Hill 75 (Thu.)
The Wildcats (2-6 NWFAC) avenged an 18-point loss in Claremont, winning for a second time in three games on Thursday at home.
The typically-balanced Draughn team put four players in double figures in the victory, led by Marshall Byrd's 19 points. Freshman Eli Tillery added 13, while Devenaire Hill and Luke Rector both scored 10. Four more Wildcat players scored six or more each.
"It's like I said all along, they were inexperienced coming in (to the season)," Draughn coach Yates Jensen said, "and they just need to get seasoned a little bit, so I think that's what they're doing."
Byrd celebrated his senior night by adding three assists, and Tillery connected on a huge 3 with time winding down to put Draughn up by two possessions. Hill filled in admirably for starting point guard Brayden Schutt (shoulder), who left the game early in the second half.
"I knew their gameplan was to push it," Jensen said. "We were just going to make sure we got back, play zone and look for opportunities to attack gaps. … It was just a grind. We executed well, made some shots and got some stops, so we will enjoy this. This is good for us."
W. Caldwell 70, Draughn 35 (Fri.)
The Wildcats sustained that momentum from 24 hours before for one period Friday night in Gamewell, leading 12-10 before things fell apart.
Second-place West Caldwell, which was led by Jakobe Hood's 23 points and Malek Patterson's 20, outscored Draughn 29-10 in the second and 24-4 in the third to win easily. Elijah Pritchard's seven points paced Draughn, while Byrd added six and Andrew Albright five.
The DHS boys next host Foard on Monday.