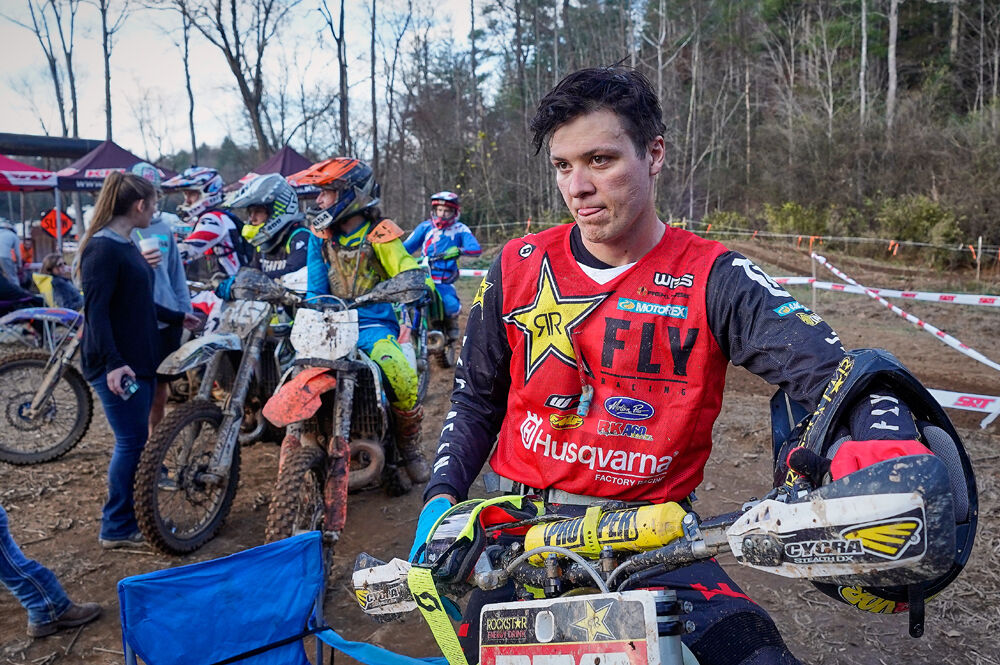 The Mid East Racing Hare Scramble off-road series hit Enola Beach over the weekend for the second time in a month as it winds down its 2020 season, and combined between Saturday's ATV action and Sunday's dirtbike action, there were 12 Burke County division winners.
The headliner again was Morganton's Trevor Bollinger, who for a fourth successive year completed a two-race sweep at Enola in the Pro Bikes division for his eighth straight win at the course. Bollinger completed his six laps in a time of 1:52:26.
Other Saturday bike winners from Burke County included Noah Stephens of Valdese (A Open 2-Stroke), Aaron Curtis of Morganton (Junior A/B 25+), Evan Smith of Hildebran (C 4 Stroke Heavy), Bentley Fraley of Connelly Springs (Sportsman B/C), Blake Lowman of Connelly Springs (Trailriders First Year 12-24) and Colton Shields of Morganton (Intermediate Mini 12-13 and Schoolboy 12-14).
Curtis and Shields, like Bollinger, also won at Enola last month.
Other local top-five finishers from Sunday included Noah Cooper of Morganton (Super Mini 14-15; second), Makayla Conner (Womens A/B; second), Daniel Taylor of Morganton (C Masters, second), Crystal Stephens of Valdese (Women Novice; second), Tanner Garrison of Morganton (85cc 12-15; third), Clayton Gantt and Christian Lawhon both of Morganton (65cc 10-11; third, fifth respectively), Avery Fraley of Connelly Springs (C 2-Stroke Lites; fourth), Dalton Wellman of Connelly Springs (C 4 Stroke Lites; fifth), Brooklyn Harrison of Connelly Springs (Girls 7-15; fifth) as well as Joseph Cooper of Valdese and Andrew Krall of Morganton (Sportsman B/C; fourth, fifth respectively).
In four-wheel racing Saturday, Morganton's Jonathan Singleton took the C 25+ years division, Morganton's Daniel Rojas won in Unlimited Sportsman, Valdese's Jon Edwards won the Trailriders race and Connelly Springs' Glenn Ledford claimed the Senior class title.
Other county top-fives included Clayton Seagle of Connelly Springs (C 16-24 years; second), Jimmy Gantt of Morganton (Vet C; second) and Connelly Springs' Harrison (PeeWee 6-7; third), who was also fifth in the Senior Micro race, plus Lane Mooney of Morganton (C 25+ years; fifth), Neil Pitts of Morganton (Vet A; fifth) and Morganton's Abram Shields and Grayson Gordon (Super PeeWee 8-9; fourth, fifth respectively).
Dylan Walraven of Dallas, Ga., won the Pro ATV race on day one.
MEHS action stays in Burke County at HorsePower Park this weekend, starting Friday.
Be the first to know
Get local news delivered to your inbox!