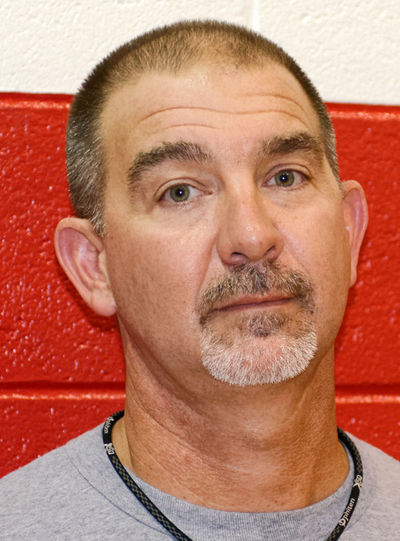 Freedom High School is again looking for a new football coach.
Jim Bob Bryant, a two-time AP state coach of the year and three-time state champion at Havelock, has resigned after one season. It marks the second time in five seasons that the Patriots have had a head coach stay just one year.
Freedom announced the move in a press release from first-year principal Felicia Simmons on Thursday afternoon.
"I appreciate all of Coach Bryant's service, excitement and energy as head coach of our football program and wish him the best with his future endeavors," Simmons said, according to the release.
"We are very hopeful about what the future holds for Patriot football. The search will begin immediately for a coach that will continue the history of excellence of Patriot football."
Bryant's new school, North Paulding (Ga.), announced his hire late Tuesday on its Facebook page.
Bryant said he was approved for the new job by the local school board there on Tuesday and was on campus there Wednesday. 
Bryant said he plans to stay at FHS through the end of first-semester exams next Friday and be at North Paulding the following week.
North Paulding, located in Dallas, Ga., about 30 miles northwest of Atlanta, has enjoyed winning seasons on the gridiron in four of the last six years, going 8-3 in 2017 and 7-4 in 2016.
"I can do a partial retirement from North Carolina after my 21 years here and still draw a check down there too," noted Bryant, a Williamston native who also won a state title at his alma mater as offensive coordinator.
Bryant, 44, also made a coaching stop at Greene Central in between Williamston and Havelock. He played quarterback at Guilford and East Carolina and has a career coaching record of 167-40.
"I told the (Freedom) players I loved them and it wasn't anything they did or didn't do," Bryant said. "It's just a good football situation there, and I couldn't turn it down as much as I love the kids, the administration and the assistant coaches here. This wasn't my plan. I wanted to stay nine more years and retire here. I've fielded so many calls about other opportunities, and this one just made sense for me and my family at a number of levels.
"There is talent here (at Freedom), and whoever comes in will have a good group."
Bryant was announced as FHS' 11th head coach in the sport all-time on Jan. 3, 2017.
Under his direction, Freedom moved to a spread offense and broke numerous passing records.
Sophomore quarterback Jayden Birchfield established new program and county marks for single-game yards and completions and single-season yards and completions, tying the single-season touchdowns record.
Junior Jaxon McMahan set local records with 76 receptions during the season and freshman Desmond Caldwell caught a record four TDs in the regular-season finale. The team also brings back junior Christian Fox, who had a county-high nine TD grabs this past fall.
But the team struggled to run the ball, ranking last in the county at 116.3 yards per game, and struggled on defense as the season progressed as well.
The Patriots started 5-1, with their only loss coming by seven points in the opener against Shelby, before faltering to a 2-4 mark down the stretch and losing in the first round of the NCHSAA 3A state playoffs.
Freedom is set to return 15 of 22 total starters.
The Patriots won 10 or more games each year for six years from 2010-15 after doing so only five times in the 37 years prior, a string capped by a program-best three straight Northwestern 3A/4A Conference titles from 2013-15. But FHS never advanced past the second round of the playoffs in that span.
Be the first to know
Get local news delivered to your inbox!