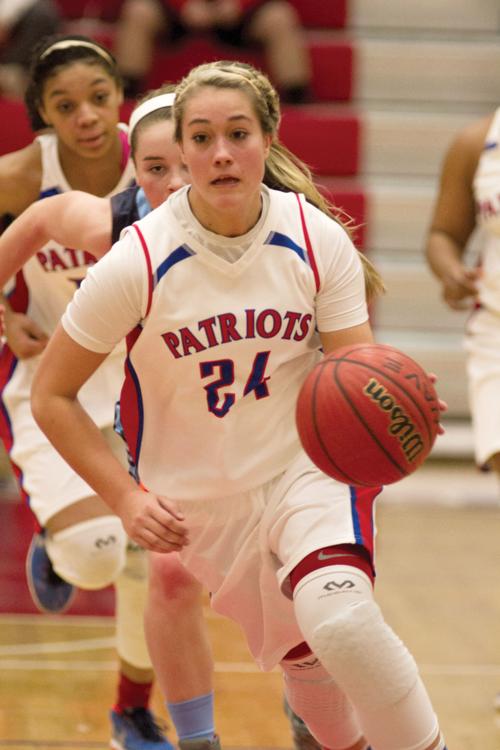 MOCKSVILLE — Just four years removed from a state championship as a player, Freedom graduate Lindsey Adams has her first high school head coaching job.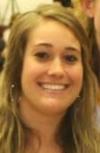 Adams, 22, a former standout guard at FHS who helped the Patriots claim an NCHSAA 3A title in 2015-16 for Burke County's only undefeated state championship, is the new coach of the Davie County girls basketball program. She replaces Kevin Revels, who resigned after a four-year tenure and a 15-82 record.
According to athletics director Mike Absher, Adams officially was hired following board approval from Davie County Schools on Tuesday.
"It's surreal," said Adams, who spent this season on Barbara Helms' staff at Hickory. "I've always dreamed about being a coach and having an impact on athletes like my coaching staff, growing up, had on me. And, being young, I'm super excited.
"You know, it was rare for me to have a young coach. So I felt like, a lot of times, they couldn't relate to the things I went through at school or the things I was going through outside of basketball."
Adams was the first player to earn All-Burke County honors all four seasons, and three of those were first team. She also was named FHS' state title game most valuable performer and all-district first team as a senior while averaging 14.1 points, 3.1 rebounds, 2.9 assists and 3.5 steals per game.
She went on to a college career first at Coker, where she averaged 7.3 points per game across 26 contests with five starts as a freshman before transferring to Appalachian State as a preferred walk-on and graduating from ASU this spring.
Adams, who said she was named the War Eagles' head coach in May, became familiar with the Davie area while playing travel basketball with the Burke Jammers, which faced teams such as the Winston-Salem Stealers and Carolina Stars. She played her first two prep seasons at Patton, averaging 14.4 and 14.3 points while helping the Lady Panthers to a program-record 19 wins as a freshman.
After transferring to Freedom under Amber Reddick, Adams became a key contributor as the Lady Patriots claimed their fifth state title against Northern Guilford. She scored 16 points in the 53-50 win, which was in current N.C. State standout Elissa Cunane's sophomore season with the Nighthawks.
Adams also will teach physical education at Davie County.
"She's learned, and she's gathered a lot of information from those people," Absher said of Adams' past coaches. "She'll draw from that, and she has a plan and a vision for what Davie County women's basketball — what she wants it to look like."
Patrick Ferlise of The Winston-Salem Journal contributed to this report. The News Herald sports department can be reached at sports@morganton.com.
Be the first to know
Get local news delivered to your inbox!