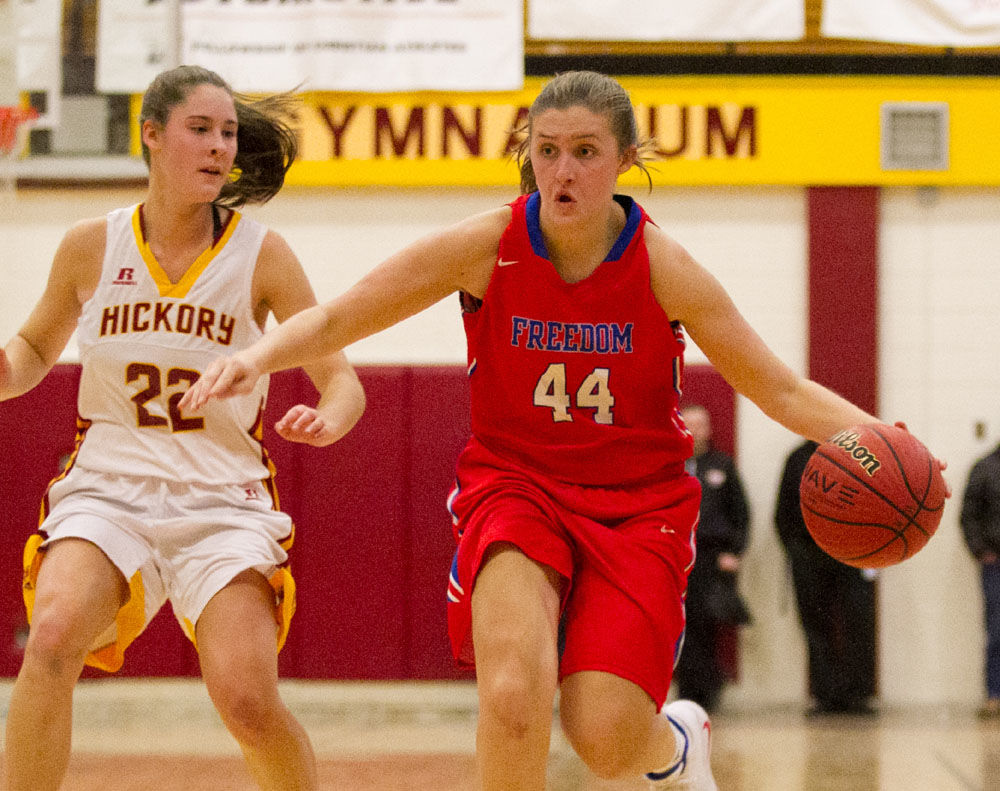 HICKORY — Freedom girls basketball senior guard Blaikley Crooks has committed to Lenoir-Rhyne.
Crooks' family announced on social media over the weekend that the reigning co-county player of the year had accepted an offer to join the Bears and shared a photo of Crooks in an L-R uniform.
As a junior, Crooks averaged 14.1 points, 3.1 rebounds, 2.8 assists and 2.2 steals per game. She was named All-District 10 second team, All-Northwestern 3A/4A Conference, NWC Tournament MVP and All-Freedom Christmas Invitational.
Crooks and the Lady Patriots went 30-2 last year, winning regular season and tournament league titles and reaching the NCHSAA 3A West Regional finals.
Be the first to know
Get local news delivered to your inbox!