Kerri Gardin, Bill Allman and the late Eddie Bridges comprise the Burke County Sports Hall of Fame's class of 2021, set to be inducted later this fall.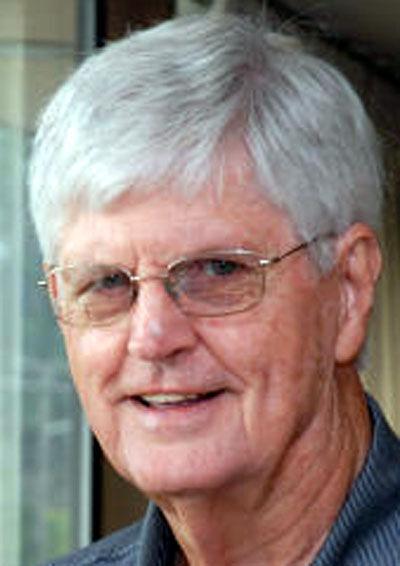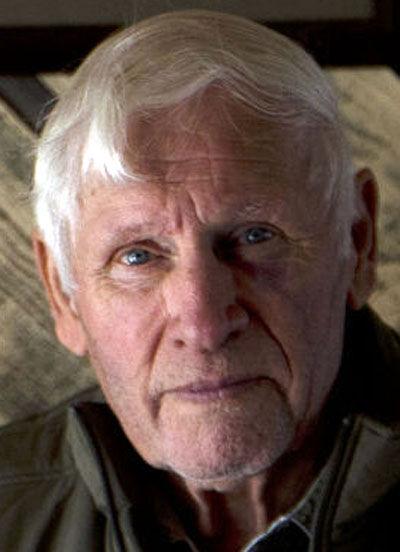 The class will be the first since 2019, when Rev. W. Flemon McIntosh Jr. and Eddie Holbrook were inducted, and just the second class inducted over the past six years. The ceremony is scheduled for Nov. 18 at 6 p.m. at the Morganton Community House.
The trio was selected from nominations submitted by the community, then voted on by the Burke County Sports HOF committee, which includes members of the Hall, Morganton Parks and Recreation Department staff, a representative from the Men's Club of Morganton and a local sports media representative.
The Men's Club and the Morganton Parks and Rec Department co-sponsor the Hall of Fame.
Gardin was a key player on the Freedom High School girls basketball team that won the NCHSAA 4A state championship in 2001-02. After that, she played collegiately at Virginia Tech, helping lead the Hokies to four straight NCAA Women's Tournament berths.
She left her impact on the VT record book, holding the career mark for rebounding average in ACC games with 9.7 per contest. Gardin also is tied for or holds outright VT single-game rebounding marks for a regular season game (21; with three others), an ACC game (21; with one other), an ACC Tournament game (15; solo) and an NCAA Tournament game (13; solo).
She also notched one of 25 all-time Virginia Tech single-game perfect field-goal percentage performances and one of six perfect games from the field for the school in an ACC Tournament game (minimum five attempts in both categories) and is also tied with one other player for the program's ACC single-game steals record with seven.
Gardin, named third-team All-ACC as a senior after the 2005-06 season, was honored at the ACC Tournament in 2015 as Virginia Tech's Women's Basketball Legend and was inducted into the Virginia Tech Sports Hall of Fame the following year.
After leaving VT, Gardin was selected 34th overall in the 2006 WNBA Draft and enjoyed a five-plus year career with three different teams and also played professionally overseas, retiring in 2015.
Since retirement, Gardin has been a basketball assistant coach and official at the high school and college levels.
Allman, who in the 1950s spent a week with the MLB's Cleveland Indians thanks to a connection formed by his Hall of Fame uncle Early Wynn, coached the Morganton Rotary Midget League baseball team from 1958-69, according to information from the HOF, guiding many players who went on to play at the high school level and beyond. He also coached a Morganton all-star team during that time. After stepping away from coaching, Allman managed the city's youth baseball league, holding that post for eight years.
Gary Leonhardt, the former city parks and rec department director who helped found the local HOF, said the Morganton teams under Allman's administration won a handful of North Carolina Recreation and Parks Society Statewide Activities state midget and minor baseball championships in the early 1970s, with the city playing under that umbrella prior to its participation in Little League. He also was the field supervisor of the facility now known as Gene Turner Park, administrating game-day operations, curating officials and helping coaches with their schedules for games and practices.
Bridges, a Morganton native who died in May at age 87, was a renowned conservationist and fundraiser who raised millions of dollars for the causes of the outdoors, wildlife, land conservation and Elon University, his alma mater.
He graduated from Morganton High School in 1953 and was a scholarship athlete at Elon, playing football and running track before graduating in 1957. Bridges spent the next four decades protecting and conserving wildlife and game lands, according to HOF information.
His work — which the Greensboro News & Record reported commenced in earnest in 1957 when he pitched the idea to the North Carolina Wildlife Resources Commission that selling lifetime hunting and fishing licenses would help provide for the enforcement of hunting regulations and for animal habitats — earned him spots in the North Carolina Sports Hall of Fame and the Guilford County Sports Hall of Fame.
Bridges founded the North Carolina Wildlife Habitat Foundation in 1992. His honors include North Carolina Conservationist of the Year (1993), National Conservationist of the Year (2004) and Field & Stream Conservation Hero of the Year (2012).
In 2019, Bridges estimated that he had raised more than $200 million for endowments for nonprofit organizations, for state programs and for Elon University.
The Burke County Sports HOF was established in 1993, and the trio's induction will bring the total number of honorees to 27. The other members are Billy Joe Patton (1993), Doug Cline (1994), Ralph "Jug" Wilson (1995), Joe Cheves (1999), Melvin Ruggles (2001), Marsha Crump (2002), Charley Horton (2003), Perk Reinhardt (2003), Bill Cline (2004), the 2004 Morganton Little League All-Star baseball team (2004), Roy Waters (2007), Oval Jaynes (2008), Terry Rogers (2008), Leon Johnson (2010), Clinton Foust (2010), W.A. Hord (2011), Charlie Crowe (2011), Joe Brown (2012), Earl Causby (2013), Johnny Jacumin (2013), Durward Buck (2015), the 2015 Morganton Big League All-Star softball team (2015), McIntosh (2019) and Holbrook (2019).
The Hall is making plans to expand that number again soon, with an induction ceremony for a class of 2022 planned for this coming spring.