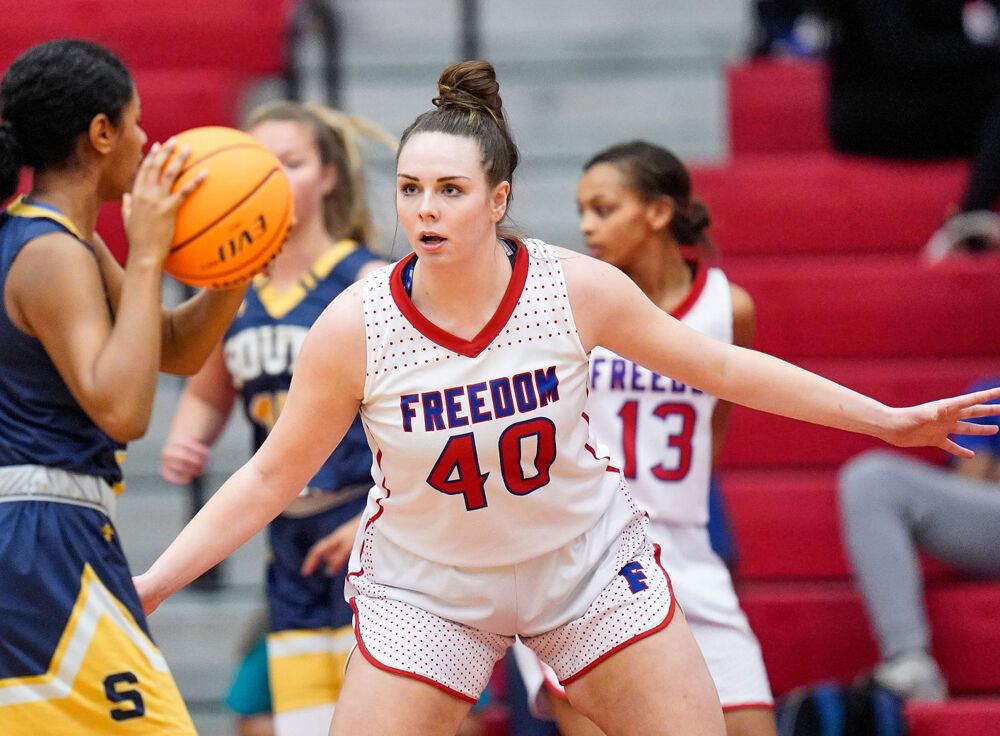 Fans of the Freedom High School boys and girls basketball programs have been consistently treated to a high level of play, plenty of wins and championships of all variety for nearly 50 years now.
For parts of its existence over that span, and in particular over the last 10 years, East Burke High's girls have offered their share of wins, championships, long streaks and playoff runs too, really just lacking a state title game appearance from an otherwise impressive resume.
But in the era of COVID-19, there are more question marks collectively for Burke County's eight high school basketball teams than in at least the last decade.
It's not just pandemic concerns — though those are at or very near the top of the list.
Assuming teams can stave off the virus and get games in, the biggest obstacle will be losses due to graduation. Combined between those three teams, Freedom's boys and girls and the EB girls, only two players return who started over half of their team's games.
Both of those — senior forward Adair Garrison and senior guard Danisha Hemphill — play for the Lady Patriots, who have to overcome losing not one but two different players who were past county players of the year after a second straight run to the NCHSAA 3A West final.
Garrison (9.0 ppg, 6.7 rpg), who signed with Appalachian State in November, earned her third straight all-county honor as a junior, when she was also named All-Northwestern 3A/4A Conference, All-District 10 and All-FHS Christmas Invitational.
Hemphill (7.8 ppg, 2.4 spg), also a three-time all-county player, is joined in the backcourt by Christena Rhone (6.4 ppg), a junior guard who has started games in the past as well.
"Defense and rebounding has been our focus in the preseason," said Freedom coach Amber Reddick, who enters her 17th season with a 364-93 record. "Offensively, it's been getting the right people the ball at the right time."
Reddick said she had only five players at the first practice this season.
"It's been crazy, and the girls have to be flexible and adaptable," she said. "Everyone's in the same boat. You can't let any breaks you may have affect your mentality. We just have to get better at practice no matter how many people are there. You can't feel sorry for yourself. And as coaches, we have to adapt too. We've been trying to simplify things and trying to get really good at what we've got in."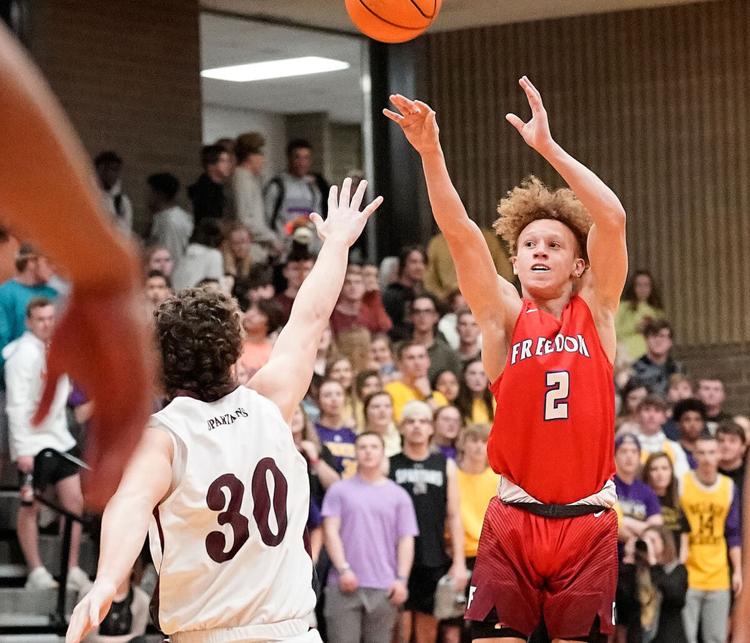 Coming off a co-state title, the program's fourth title all-time, the Freedom boys graduated three of the county's top four scorers, part of an 11-man class. The Patriots will be bolstered by the additions of brothers Daylin and Zaydin Pritchard from Draughn.
Daylin (15.0 ppg, 6.3 rpg, 2.5 apg, 1.8 spg), now a junior guard, is the lone returner among the boys all-county first and second teams plus the honorable mention, and he was also an all-county pick as a freshman at Draughn. He ranked third in the county in scoring and fourth in rebounds and steals last winter.
"It's a brand new team, and we're very young," said Freedom second-year coach Clint Zimmerman. "The Pritchards have used their skill sets to make us better."
Quentin Rice (5.5 ppg) is also back at Freedom after making a handful or so of starts late in the season. Several players up from JV or with very limited varsity minutes will also fight for playing time, including Saiveon Pitman, Trey Ledford, Drew Costello and Philly Harris.
Zimmerman was in quarantine early in the preseason and said Wednesday's practice was the team's 10th total. He said that, coupled with nonconference play being scrapped this season and coaches' inability to go scout opponents due to crowd size limits, are all huge challenges.
"Usually it's not until you hit conference play that you have a lot of questions figured out and guys fully know their roles," he said. "This has expedited that a lot."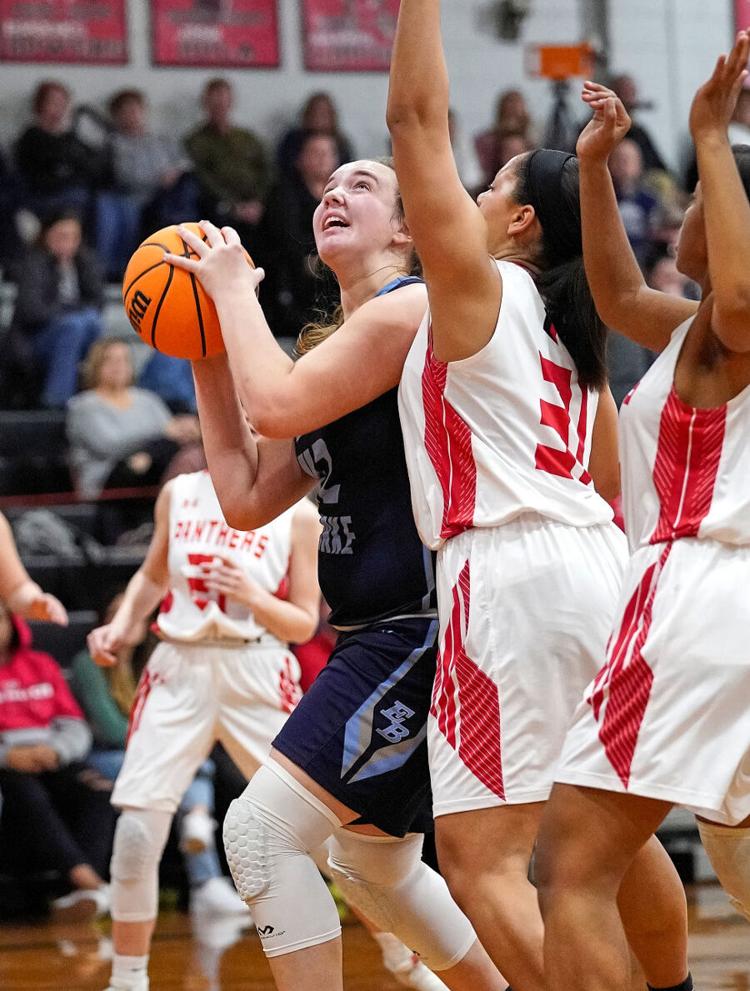 At EB, coach Crystal Bartlett lost all five starters for a program that has won 60 straight league games, including a 46-0 mark vs. Northwestern Foothills 2A Conference foes over the past three seasons. Posts Aubree Grigg and Aubrie Snyder (6.3 ppg) lead the returners, and forwards Allie Moore and Zoie Smith and guard Maya Chrisco (5.3 ppg over four games) are back as well.
The incoming freshmen from back-to-back EB Middle undefeated title teams include Ally Moore and Kamiah Lawing, but not yet Sydnie Demiter, who'll miss a second straight season with an ACL injury. Snyder is also coming off an ACL tear.
Bartlett has also been in quarantine during the preseason, as has one of her assistant coaches. Bartlett comes back to practice Monday, two days before her team opens the season on the road against early conference favorite Bunker Hill.
"We're keeping things simple, which can be good with a young team," Bartlett said. "Having not played together much, and with me missing time, that lack of prep time hurts us. I'd like to have a couple games before Bunker, but we'll try to throw a couple things at them and see what we can do."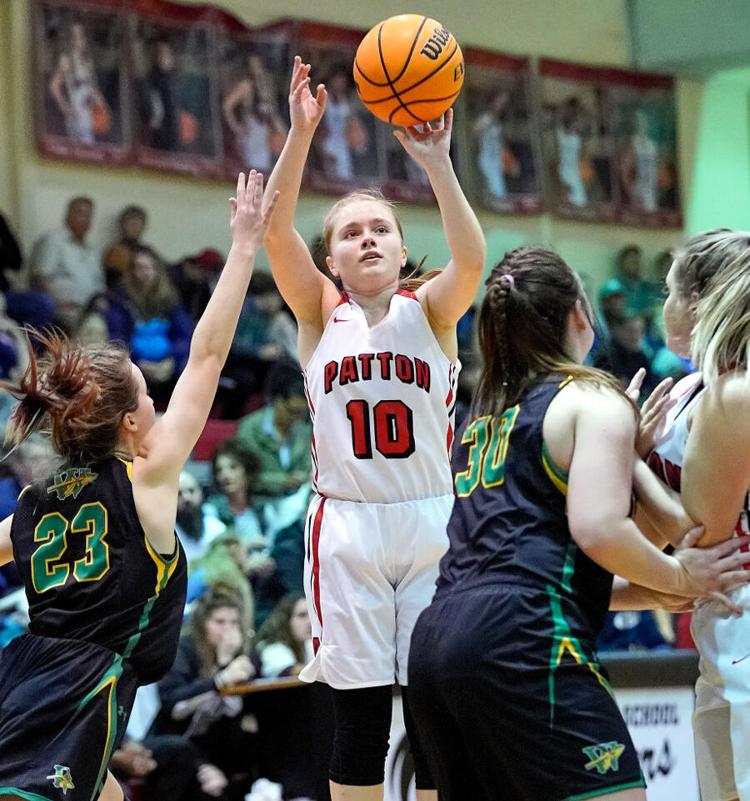 Patton's path in the NWFAC
With the EB girls maybe a bit down, the timing could be ripe for Patton to challenge the Lady Cavs, Bunker and others for their first-ever conference title.
Patton junior guard Reece Fisher (16.9 ppg, 2.7 apg, 1.8 spg) and sophomore forward Zakiah King (10.9 ppg, 12.7 rpg, 3.4 bpg) are the only returning all-county first-team girls selections.
Fisher led the county in scoring a year ago, when King was the rebounding and blocked shots leader. Both were also named All-NWFAC with King an All-NWFAC tournament pick as well. Both have been all-county each year at the varsity level, with five selections combined between them.
Add in senior wing Nevaeh Duckworth (8.4 ppg, 3.8 rpg), who hit her stride in the second half of last season, and you have the ingredients for a contender.
"Our goals are to win conference and make a long run in the playoffs," said coach Autumn Helms, who's coached three of the four winningest teams in program history over the last three seasons. "We hope to continue to build on the success these girls have enjoyed the last three years."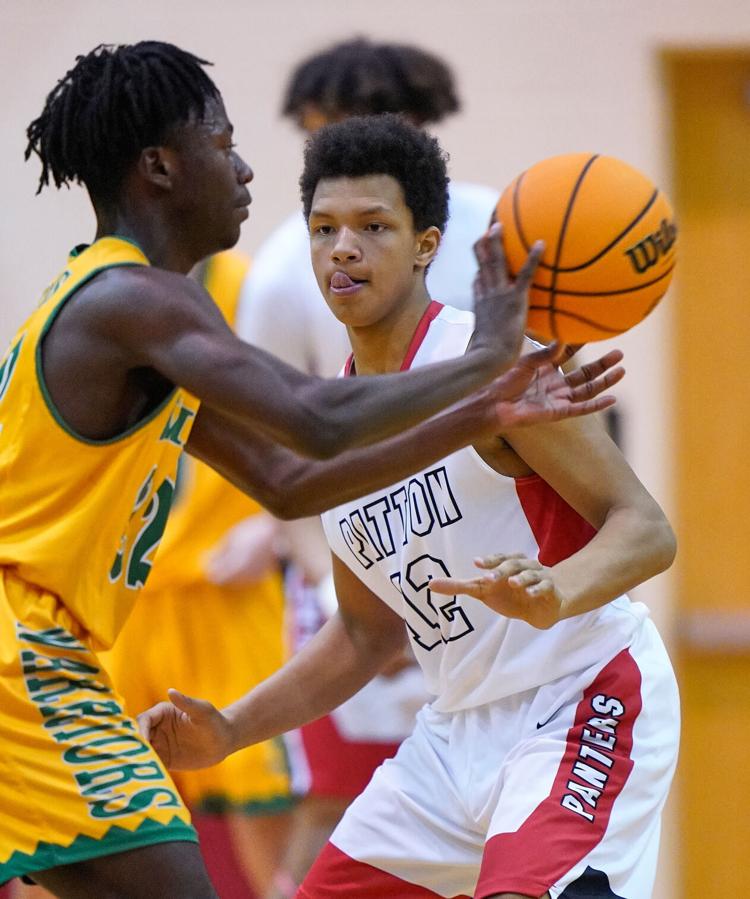 The Patton boys, meanwhile, could have title hopes of their own as they look to continue Burke County's dominance in the NWFAC (having won five of six combined league regular-season and tournament titles to date).
The Panthers — who won 20 games and the NWFAC tourney last year before a third straight postseason advancing to at least the second round — lost four starters but welcome back four players who averaged between 4.0 and 5.0 ppg: Waylon Rutherford, Jayden Powell, Connor Rudisill and Caleb Castle. They also bring back starting forward Anthony Feaster-Hicks.
Rutherford hit two clutch 3-pointers in the upset NWFAC tourney title win, and Castle went for 20-plus points twice. Powell early in the year and Rudisill late in the year showed flashes of what they could become with increased minutes.
"We don't have a lot of varsity experience, but we've seen a lot of growth in the last two or three weeks," Patton coach Dennis Brittain said. "This group has the potential to be really good. We're still looking for consistency on both ends of the floor, but I've been pleased with them so far.
"I don't think (a conference title) is out of the realm of possibility, but I don't know that we're the favorites. Hibriten and West Caldwell are probably the two frontrunners."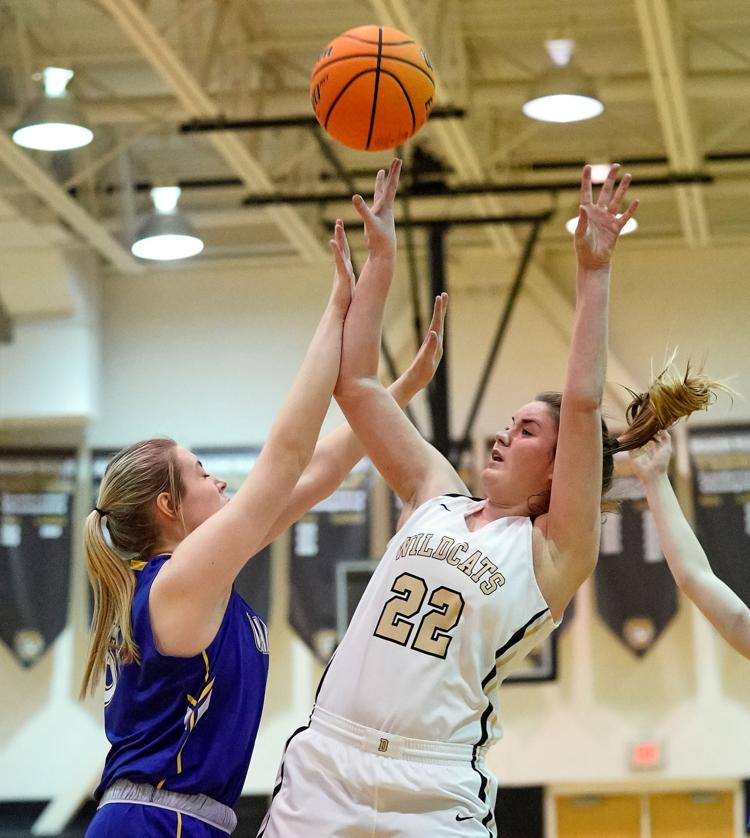 Rest of the county …
The Draughn boys and girls look to improve on .500 NWFAC finishes last year. That may be tougher for the Wildcats' boys squad, which lost all five starters and its top six scorers, plus two other would-be key returners from last year. Much more will be asked from a core that now figures to include the likes of Marshall Byrd, Brayden Schutt and Luke and Lucas Rector.
The Lady Wildcats bring back leading scorer Ella Abernathy (11.2 ppg, 3.9 rpg, 2.6 apg), a sophomore guard who is a returning all-county second team and All-NWFAC selection. Draughn also features versatile senior Haley Lowman (6.7 ppg, 5.5 rpg), who ranked sixth or better in the county in four of the five major statistical categories a year ago, plus varsity returners Kaitlyn Kincaid, Maddison Powell, Katie Cozort, Shea Owens and Abernathy's younger sister, Jenna, a freshman.
The EB boys enjoyed their best season in four years, returning to the playoffs and finishing above .500 overall and in the NWFAC. The Cavs figure to be led this year by senior wing Aasin Lor (7.8 ppg; second-highest among boys returners in county), senior post Trey Ward (6.2 ppg) and junior guard Christian Smith (7.5 ppg).