VALDESE — The Draughn girls soccer team led one of the Northwestern Foothills 2A Conference frontrunners at halftime for a second straight night on Tuesday only to come up just short again in a 2-1 home loss to Hibriten.
Lady Wildcats senior Haley Lowman's first-half penalty-kick goal made it 1-0, and that score held up until two Panthers' tallies after halftime which decided the teams' second-place league battle. Goalkeeper Ada Caballero had 13 saves for Draughn (4-3 NWFAC).
In a contest tied 1-1 at the half, the host Lady Cavaliers (3-4-1 NWFAC) got a hat trick from Meah Walsh in Tuesday's triumph. East Burke's Alia Castejon, Piper Strong and Maya Chrisco each assisted on a Walsh goal, and Bunker added an own goal to account for the final score. EB keeper Chloe Cook posted three saves.
The visiting Lady Panthers (3-5 NWFAC) fell in hard-luck fashion Tuesday as a Warriors' mishit shot found the back of the net in the 72nd minute for the lone score of the night. Patton outshot West by a 13-1 margin in defeat.
SOFTBALL
The Lady Panthers (2-7 NWFAC) never trailed Tuesday in Statesville, claiming a second league road victory in as many days. Patton scored two runs in the top of the first, added one in the third and then after West had tied the score 3-3 after four, immediately answered with its final four runs in the top of the fifth.
Cierra Lail led the way for the Panthers at the plate with a home run, walk, three runs and two RBIs. Emma Grindstaff doubled and drove in a team-best three runs, Kadence Clontz added two singles and a run and Hailey Snodgrass singled and scored twice. Emily Shuping singled and walked, and Bridget Patrick scored a run.
Shuping struck out a pair and allowed one earned run on seven hits and two walks in the complete-game win.
Hibriten 11, Draughn 1 (5 inn.'s)
The Lady Wildcats (5-3 NWFAC) couldn't carry over the momentum from Monday's key win as they were swept for the season by unbeaten Hibriten, falling in run-rule fashion at home Tuesday.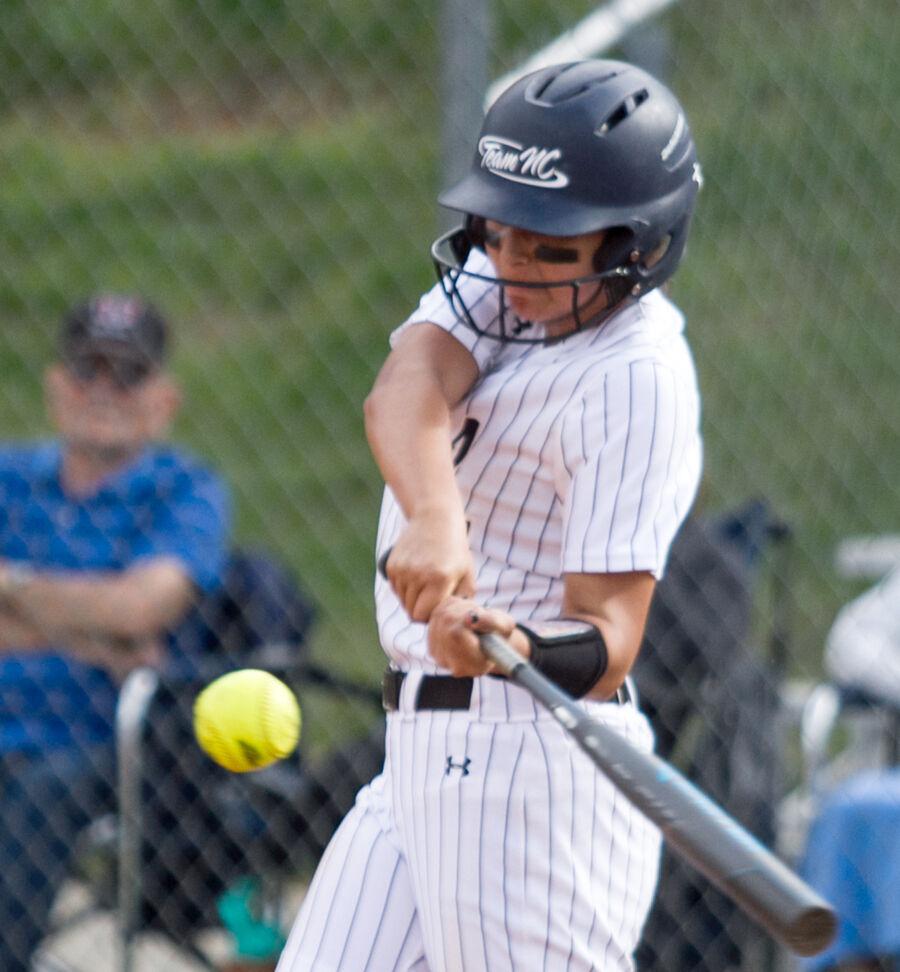 Draughn's lone run came via a line-drive home run off the bat of senior Chloe Gary in the bottom of the fourth. Hibriten scored three runs in the first, one in the third, two in the fourth and five in the fifth off two homers.
The host Lady Cavaliers (3-5 NWFAC) plated a run in the bottom of the fourth and two more in the sixth but couldn't quite rally from an early 4-0 hole on Tuesday.
Kayleigh Icard (run) and Kaylee Paige had two hits each to lead EB, while Destiny Brooks (two RBIs), Madyson Johnson (run), Taylor Bostain (RBI) and Danielle Foxx (run) added one hit apiece. Icard (5 IP, 2 H, 2 BB, ER, 2 K) and Paige (2 IP, 4 H, BB, 3 R, 4 K) split time pitching.
S. Caldwell 10, Freedom 0 (5 inn.'s)
The Lady Patriots (0-8, 0-7 Northwestern 3A/4A Conf.) late Monday allowed one run in the first, six in the second and three in the fourth in a run-rule road loss. Mallory Evitt and Kelbony Clark had a hit each for Freedom, and Mikhayla Lingafelt drew a walk to also reach base.
Patton 9, W. Iredell 0
The Panthers (5-1, 3-1 NWFAC) rolled on Tuesday in Statesville, not dropping a single set. Patton's No. 1, Charlie Gessner, didn't lose a game in a 6-0, 6-0 singles win and 8-0 No. 1 doubles win with teammate Nick Corn, who was also dominant in a 6-1, 6-0 No. 2 singles triumph.
Other Panther singles winners were No. 3 Braxton Mull (6-1, 6-3), No. 4 Ransom Vance (6-2., 6-1), No. 5 Om Shah (6-1, 6-1) and No. 6 Coley Welch (6-1, 6-1). Mull/Vance won 8-0 at No. 2 doubles, and Shah/Welch cruised 8-1 at No. 3.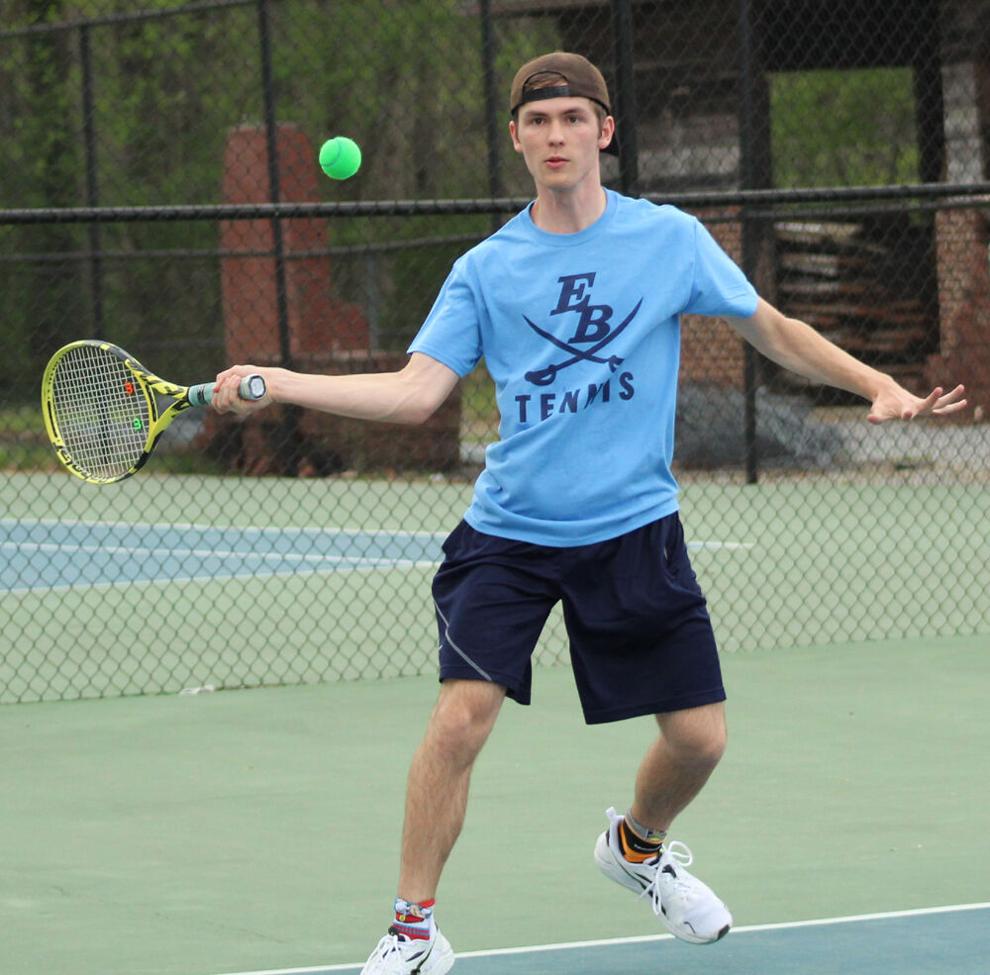 The Cavaliers (2-2, 1-2 NWFAC) won big as the Bears had only four players in Tuesday's match in Icard. EB's singles wins came from No. 1 Thomas Wentz (6-0, 6-0), No. 2 Chimoua Yang (6-1, 6-0) and No. 3 Justin Jones (6-1, 6-0), and Robbie Stringfield/Dalton Parker were victorious 8-1 in the lone doubles match.
Hibriten 9, Draughn 0
The Wildcats (2-3, 1-1 NWFAC) were swept Tuesday at home, winning just a game apiece in the Nos. 2, 5 and 6 singles matches via Corey Powell, Ryan Williams and Ben Zimmer, as well as a game apiece in each of the three doubles matches.
Freedom-Hickory ppd.
Tuesday's scheduled Hickory at Freedom match was postponed until April 21. The Patriots (0-3, 0-1 NWC) next visit Alexander Central on Friday.
Bocks, Freedom dominate
Patriots senior Albany Bock (2-under par 34) was girls medalist and her brother, freshman Alex Bock (2-over 38), was boys medalist Tuesday in a pair of nine-hole NWC dual match wins over host McDowell at Marion Lake Club, both closing in on individual league titles as FHS eyes a pair of team titles as well.
Albany Bock leads the girls race by seven strokes, and Alex Bock leads by 16 for the season on the boys side. FHS wraps up the regular season against both second-place Alexander Central squads on April 20 at Silver Creek Golf Club, with the team titles being decided that day.
The Freedom girls fired an impressive team score of 2-under par 106 Tuesday, as Anna Czarkowski shot 1-under 35 and Christina Fisher a 1-over 37. For the boys, Brent Perkins (39) was a shot behind Bock, and Lawson Biggerstaff (42) and Michael Cates (45) also contributed to the team total.
EB 3rd, Patton 4th at Lenoir
The Panthers (361) shaved 56 strokes off their opener and moved up three spots for a fourth-place team finish Tuesday in an 18-hole NWFAC match at Lenoir Golf Club. Patton's Brady Chamberlain shot 77, Will Radford 91, Dilan Patton 96 and Hayden Stoer 97.
East Burke finished third for a second consecutive match, led by Sam Mace's 75. Peyton Smith added an 84, Aiden Good a 92 and Eli Carico a 99. For seventh-place Draughn, Cole St. Louis (99) was the lone golfer to break 100.
West Caldwell was the team winner, led by Lexton Ford's sizzling 64 to top Hibriten's Maddox Whittington (67).
The NWFAC was at Silver Creek late Wednesday and visits River Oaks on April 21.