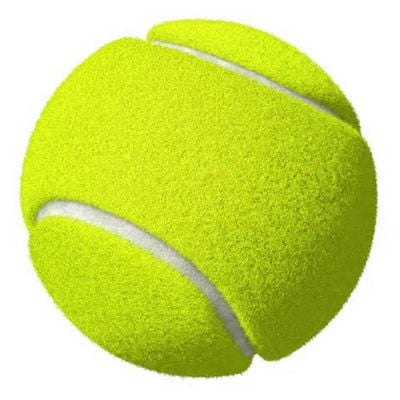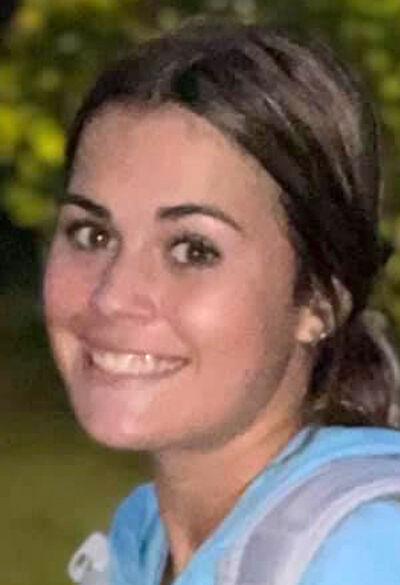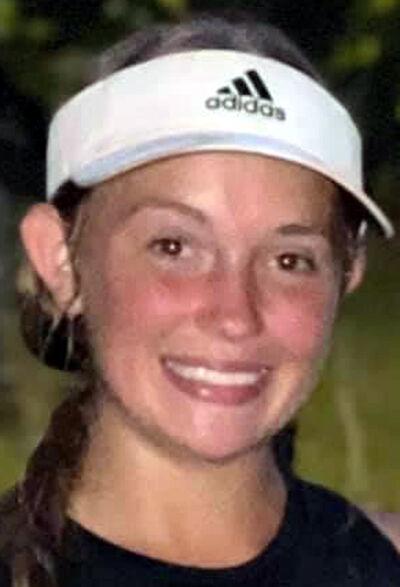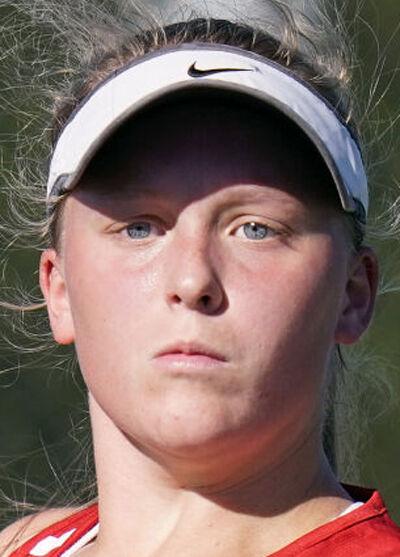 Two Draughn girls tennis players and one from Freedom on Tuesday advanced far enough through their respective conference tournaments to qualify for berths in next weekend's NCHSAA West Regional individual tournaments.
In the Western Highlands 1A/2A tourney at Owen High, the Lady Wildcats' Katie Cozort earned the league's top 1A berth and teammate Maddison Powell earned the No. 2 seed.
Cozort won 10-1 and 10-3 respectively in the quarterfinals and semifinals before falling in the title match of the combined-classification event. Powell claimed her two wins Tuesday by scores 10-6 and 10-3.
At Morganton's Freedom Park in the 3A portion of the Northwestern tourney, the Lady Patriots' Ellie Deacon won a marathon quarterfinal match 6-4, 7-6, claiming the second-set tiebreaker by a 17-15 score. Then in the semis, Deacon won 7-5, 6-3. She played for the league's 3A singles title late Wednesday.
Freedom's Emily Kania, the No. 1 singles seed for the event, also advanced to the semis before having to withdraw with an injury while leading the opening set.
In doubles, FHS' Leah Kirksey/Delaney Dellinger and Gabby Guillen/Estefani Morales were eliminated in the first round.
Also Tuesday, Patton was scheduled to compete in the Mountain Foothills 7 tourney at Brevard College and East Burke was scheduled for action in the Catawba Valley 2A tourney at Maiden High. No details were available.
Regionals are set for Oct. 22-23 at the following sites: Elkin Municipal Park (1A), Gardner-Webb University (2A) and Hickory City Park (3A).
Before then, Draughn will learn its 1A dual-team state playoff fate as the WHC's top team in that classification. Brackets will be announced Monday.
SOCCER
Patton 2, Polk Co. 0
The Panthers (9-3-1, 5-2 MF7 2A) went to Columbus on Tuesday and earned a season sweep of the Wolverines.
Anthony Hernandez put Patton on the board with a rocket shot from 30 yards out in the 22nd minute off an assist from Xavier Bernabe for a 1-0 lead at the half. Then in the 61st minute, Vance Jones collected a rebound and put in the back of the net for the final margin.
Goalkeeper Connor Webb earned the shutout with six saves.
"Some games are a grind, and we hung solid tonight," Patton coach Keith Scott said. "This is probably the first game that we didn't have the majority of the possession. … Defensively we stopped the Polk attack with aggressive play from Connor Rudisill and Bryan Cruz. Charles Morales and Gabe Batz controlled the wide areas and limited the crosses from coming into the middle."
Patton hosted East Rutherford late Wednesday, looking to avenge a road loss in a battle for second place in the league.
Bandys 5, EB 0
The visiting Trojans scored twice in the first half and tacked on three second-half goals to defeat the Cavaliers (3-10-2, 2-6-1 CVAC 2A) on Tuesday. East Burke keepers Oswaldo Apodaca Javalera (five) and Eduardo Sanchez (two) combined for seven saves.
VOLLEYBALL
Patton 3, Chase 0
The host Lady Panthers (14-3, 7-3 MF7 2A) defeated the Trojans in straight sets, 25-21, 25-15, 25-7 on Tuesday. 
Patton was led by Izora Gragg (29 assists, six aces, five digs), Kenady Roper (14 digs, 11 kills, four aces), Danielle Wojcik (10 kills) and Christina Skelly (seven digs, five aces, four assists). Lainey Poteet (six) and Leah Haithcock (five) combined for 11 kills.
The Patton JV squad also won, 25-12, 25-22, led by Ella Norris' 14 assists, Anna Lynn Ripley's 11 kills and Piper Atkins' five digs. Norris and Reece Edwards both had two aces.
Patton hosted East Rutherford in a makeup match late Wednesday and today hosts Hendersonville.
W. Lincoln 3, EB 0
The Lady Cavaliers (2-17, 2-10 CVAC 2A) lost at home Tuesday in three close sets, 23-25, 23-25, 17-25. EB was led statistically by Catherine Hammack (13 digs), Claire Cook (seven assists) and Aubree Grigg (five kills, two blocks, ace).
The JV Lady Cavs won, 25-22, 25-21, powered by Allison Teague (seven digs, five assists, four aces), Addy Fortenberry (seven digs) and Ashaunah Reinhardt Phillips (five kills).
Ashe Co. at Freedom
The Lady Patriots (5-14, 0-7 NWC 3A/4A) were scheduled to host the Huskies on Tuesday in a makeup match, the teams' second meeting in as many days. No details were available.
GOLF
3 county teams at Cedar Rock
Conference champions Draughn and Patton plus county foe East Burke were all part of a four-team, nine-hole nonconference match Tuesday hosted by NWC 3A/4A champion Hibriten.
The Lady Wildcats and Lady Panthers only had two golfers apiece compete. Draughn's Lindsey Hodge shot 43 and Laney Hodge 62, while Patton's Allie Witherspoon carded 44 and Kailey Buchanan 54. No EB results were available.
Hibriten's Trinity White (42) was medalist.