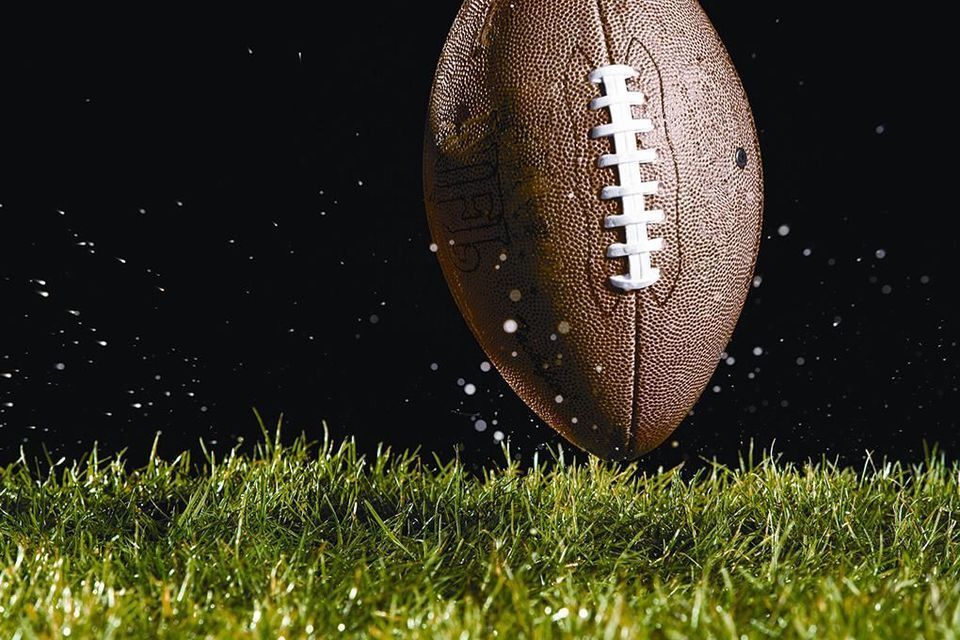 A total of 32 Burke County high school football players were named all-conference as the Northwestern Foothills 2A and Northwestern 3A/4A released their postseason awards lists over the weekend.
Draughn, the third-place finisher in the NWFAC, led the way with 10 selections as Nigel Dula, Desmond Hedrick, Beckett Nelson, Zach Poteet, Elijah Pritchard, Luke Rector, Nick Rhoney, Donnell Wilkins, Thomas Lambert (honorable mention) and Will Price (HM) were selected.
East Burke, which finished fourth in the NWFAC, tallied nine selections, including Blane Fulbright, Spencer Goins, Landon Langley, Michael Magni, Noah Rooks, Matthew Smith, Matthew Vue, Carter Crump (HM) and Cash Norman (HM).
Patton earned seven nods on the All-NWFAC list with Kalen Byrd, Colton Dale, Noah Morgan, Waylon Rutherford, Kamden Stephens, Dawson Carswell (HM) and Ethan Duncan (HM).
And Freedom received six All-NWC selections in the form of Desmond Caldwell, Jadden Corpening, Demarcus Lowrance, Avery Pollard, Cam Silvers and Eli Thomas.
For the Wildcats, Dula, a freshman, was second in the county with 827 rushing yards to go with seven touchdowns, and his 255-yard performance in the season finale versus EB tied a school record. He caught 15 passes for 134 yards and a score and also threw a TD pass.
Senior QB Hedrick threw for 528 yards and four scores, ran for 231 yards and a TD, caught eight passes for 113 yards and a touchdown and returned a kickoff for a score.
Nelson led the team in receiving with 231 yards and five touchdowns and on defense, he tallied 27 tackles (four for loss), three sacks and two interceptions, one of which he returned for a TD.
Poteet, the senior leader of the defense, racked up 52 tackles (eight for loss), two sacks and three QB hurries, all while battling an injury throughout the season that cost him one game.
Pritchard caught 11 passes for 162 yards and a TD as receiver and defensively, collected 42 tackles (six for loss), a sack, 10 QB hurries and forced a fumble and recovered a fumble.
Sophomore Rector anchored the offensive line with 35 pancake blocks and also was a force on defense with 34 tackles (four for loss), three sacks, one forced fumble and one fumble recovery.
Rhoney registered 33 pancake blocks for the O-line and 23 tackles (one for loss) on the defensive line, adding an interception that he returned for a TD.
Wilkins, a sophomore second-year starter, racked up 72 tackles (five for loss), six QB hurries and two forced fumbles.
Lambert had 53 tackles (five for loss) and two sacks and Price had 34 tackles and three picks.
For EB, Fulbright led the county with 1,154 rushing yards and 11 TDs on the ground, averaging 165 yards per game and 5.7 yards per carry for a resurgent Cavaliers offense as a junior.
Goins, a junior, notched 27 tackles to go with a team-leading two interceptions.
Langley had 38 tackles (four for loss) and three sacks and two pass breakups.
Magni recorded 28 tackles (three for loss) with a sack, one fumble recovery and a pass breakup.
Rooks anchored both lines for the Cavs, racking up 29 tackles on defense (five for loss), a team-high five sacks, two fumble recoveries, one interception and one forced fumble.
Smith also was a presence on both lines, tallying a tackle for loss.
Vue was a defensive leader as a senior, making 22 tackles with a fumble recovery and QB hurry.
Junior QB Crump ran for 332 yards and five scores with 46 passing yards and Norman led the team with 44 tackles (one for loss) and a forced fumble.
Panthers QB Byrd led the county with 612 passing yards and six TDs threw the air on 41 of 1122 passing, adding 359 yards and four TDs on the ground. He set new single-game school records with 232 yards and 31 aerial attempts in a road loss at West Caldwell.
Morgan had 191 rushing yards, 147 receiving yards and 26 passing yards as a senior.
Rutherford caught 22 passes for county-highs of 413 yards and five touchdowns, including a 196-yard performance versus West Iredell to set a single-game program record. On defense, he recorded a pair of interceptions.
Dale, Stephens, Carswell and Duncan were standouts either on defense or the offensive line.
For Freedom, Caldwell paced the Patriots' receiving corps with 22 catches for 226 yards and three TDs, becoming the county career leader in yardage in the process and finishing second for his career in the county in receiving scores.
Lowrance led FHS in rushing with 169 yards and a score, adding 13 receiving yards.
Corpening, Pollard, Silvers and Thomas made their primary contributions either on defense or across the offensive line.
In the NWFAC, individual awards went to Hibriten's Sam Mackey (coach of the year), Daren Perry (player of the year), Jackson Lewis (offensive player of the year) and Griffin Bryson (special teams player of the year) and Bunker Hill's Kaden Robinson (defensive player of the year).
The NWC's individual recognitions went to Alexander Central's Ryheem Craig (co-player of the year) and Josh Abernathy (special teams player of the year), South Caldwell's Avery Raynor (co-player of the year) and Marc Kirkpatrick (coach of the year), St. Stephens' Zak McLauchlin (offensive player of the year) and Watauga's Orlando Leon (defensive player of the year).