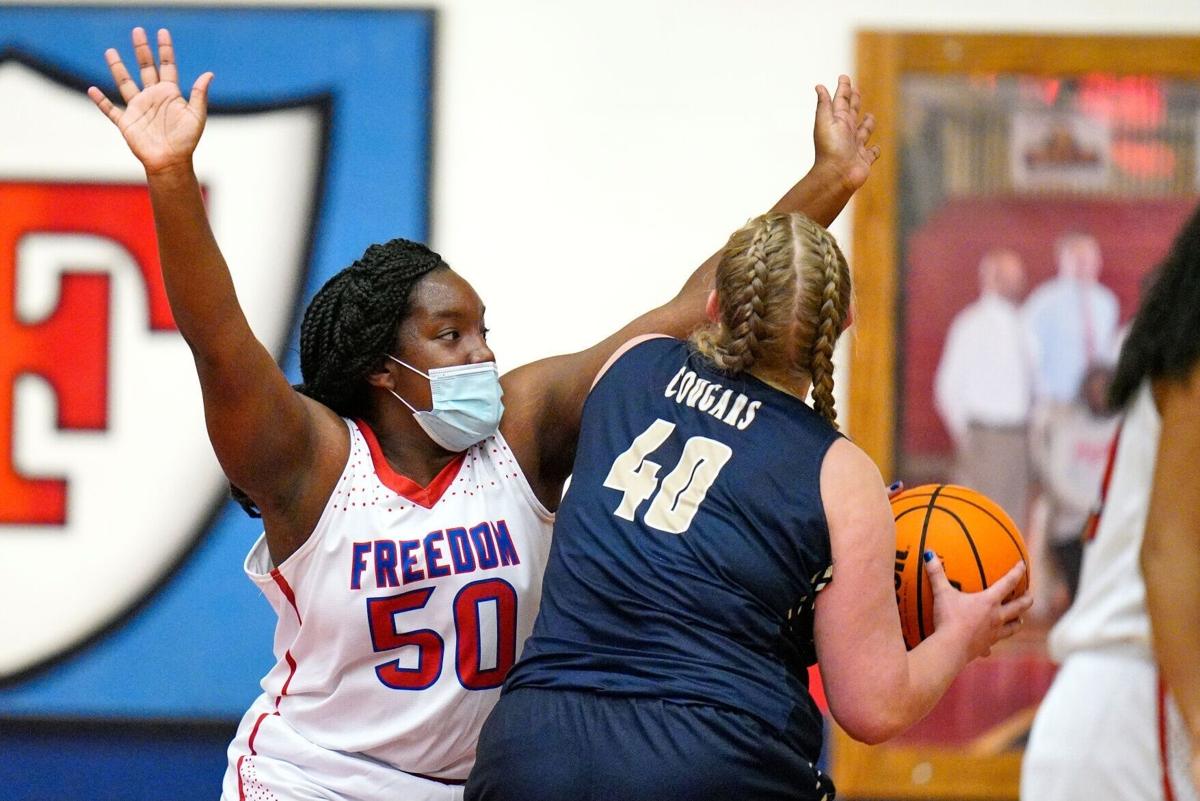 In these high school basketball playoffs shortened by a round due to a COVID-19-abbreviated season, there simply are no easy draws.
That's even true for the Freedom girls, who got the No. 1 seed in the NCHSAA's 3A West bracket but in Tuesday night's first round face a No. 16 North Buncombe squad with a good record and resume. And in 2A, it's certainly true for the No. 7 Patton boys, who get a home opener tonight but have to go up against No. 10 Shelby, a defending state co-champion. The No. 14 Patton girls also know they'll have their work cut out for them after a long bus ride to No. 3 Salisbury.
All three are face significant challenges, but all three also feel ready to take them on.
The Northwestern 3A/4A Conference-champion Lady Patriots (9-0), playing as the top seed for a second straight postseason and for the fourth time in six years, host a Lady Black Hawks squad at 6 p.m. on Tuesday evening that is 11-3 and earned a signature win with a road victory at Enka, the No. 2 seed in 3A West.
They expect to be challenged right away, in particular by six-foot NB post Karlyn Pickens.
"They've definitely got a good record, they're a strong program and well-coached," said FHS coach Amber Reddick. "We know they have a really good post player in the Pickens kid. But the thing about them is you can't just focus on Pickens and leave their shooters alone. They've got really good shooting ability, too. We're going to focus on being really solid defensively, and we know we have to do a great job rebounding."
For the Northwestern Foothills 2A Conference title-winning Patton boys (8-0), Tuesday evening's 6 p.m. Morganton contest represents a rematch from last year's playoffs, when the Golden Lions (13-1) bounced them out of the postseason in the second round in Shelby. SHS tied atop the Southwestern 2A Conference with R-S Central but lost a tiebreaking draw to slide down the league's No. 2 playoff slot and into this game.
The Panthers know Shelby can score early and often, averaging a shade over 82 points per game.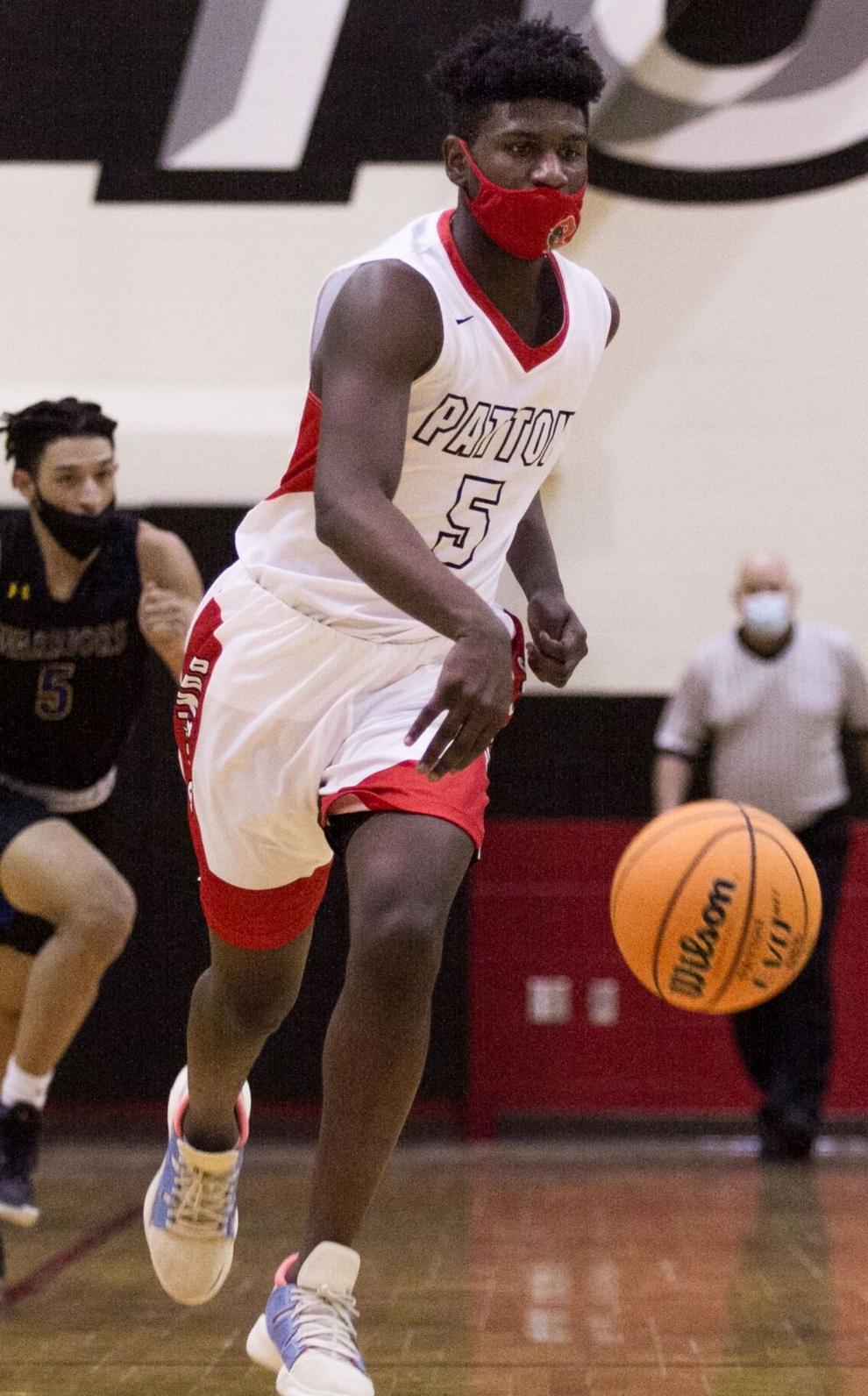 "I think we can score if we just take care of the basketball and don't turn it over," said PHS coach Dennis Brittain. "I think run something effectively to score on them, too. That means, if it plays out that way, that the team that does a better job defensively is probably going to be the team that comes out on top. They're going to shoot a ton of 3s — they probably shoot somewhere between 20 and 30 3s a game. They're sporadic from what I can tell. Some games, they hit a whole bunch."
The Lady Panthers (8-5) are having to balance the good with the bad. They're back in the playoffs for a fourth straight season, but needed to win a three-way tiebreaker draw — minutes after a big NWFAC loss to Foard that necessitated the draw. They'll look to use both their frustration from defeat and relief from winning the draw as fuel to contend Tuesday evening at 6 p.m. with the Lady Hornets (13-1), who won the Central Carolina 2A Conference in undefeated style.
Salisbury's lone loss came against nonconference Northwest Guilford on Jan. 12 by just a point.
"I'm definitely expecting a challenging game," said Patton coach Autumn Helms. "It's going to be very physical. Just watching them play, they're a very sound team. They crash the boards hard. But I think coming off of last week, we definitely learned something and will be prepared and ready to take our game and play our style of basketball down there. I think that might cause (Salisbury) some problems."
With wins this evening, the Lady Patriots on Thursdaywould host either No. 8 Cox Mill or No. 9 Asheville, the Panthers either would travel to No. 2 R-S Central or host No. 15 Forest Hills, and the Lady Panthers would visit either No. 6 Shelby or No. 11 East Lincoln.