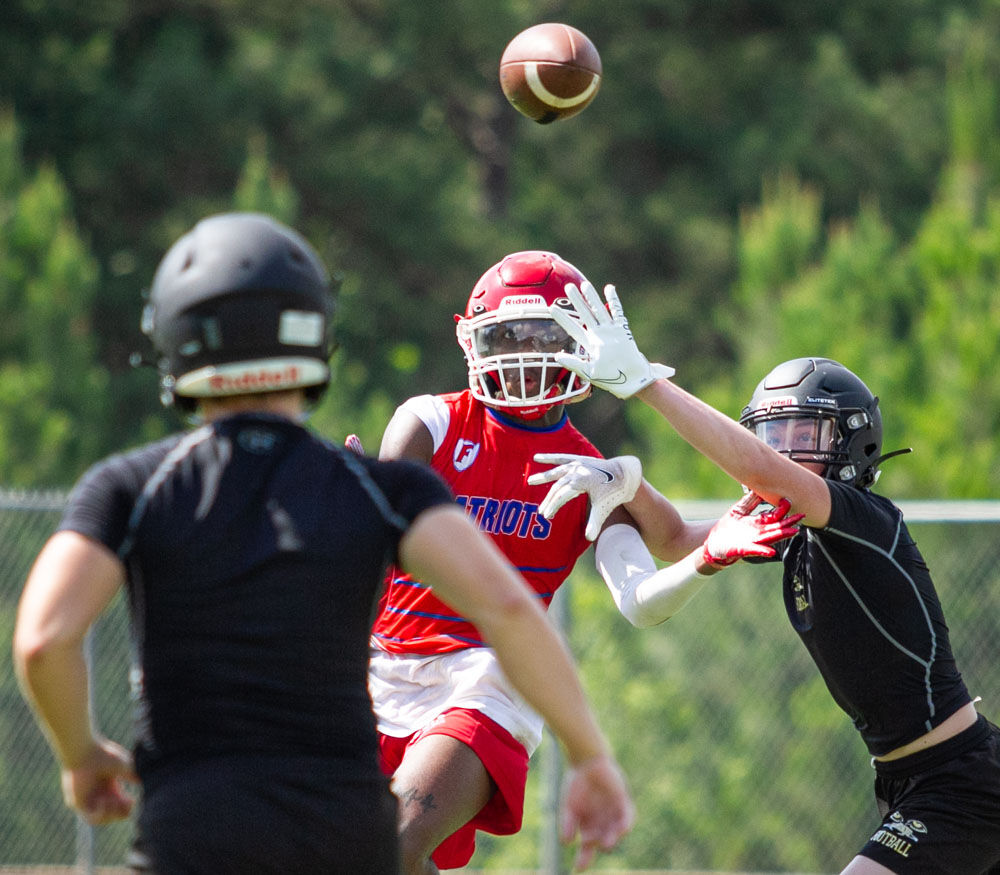 VALDESE — After going 3-4 in pool play, the Freedom football team reached the title game at Draughn's second annual 7-on-7 tournament, finishing runner-up to Newton-Conover.
Newton won the contest 15-10.
"I was proud of our effort, and we got a bit of revenge on teams (that beat us in pool play)," said second-year Patriots coach Justin Hawn. "It definitely prepares us for running our stuff, not just 7 on 7 offenses and defenses."
The Patriots started the afternoon tournament portion of the event with a 25-10 win over North Gaston with Jaiden Belin and Tay Dula on the receiving end of touchdown passes from Jaylen Barnett. Barnett and Mikey Cowing grabbed interceptions in the first-round matchup.
Freedom advanced to play Burns, winning a close semifinal battle 13-11 as BG Hampton had a catch and run score from Barnett. The Patriots and the Bulldogs each had defensive stops, and a late Burns interception was reversed on a holding call.
Freedom and Newton traded turnovers as a Red Devil touchdown pushed the margin to 10-5. The Patriots made key stops to start the comeback until a Hampton reception fell yards short of the goal line as time expired.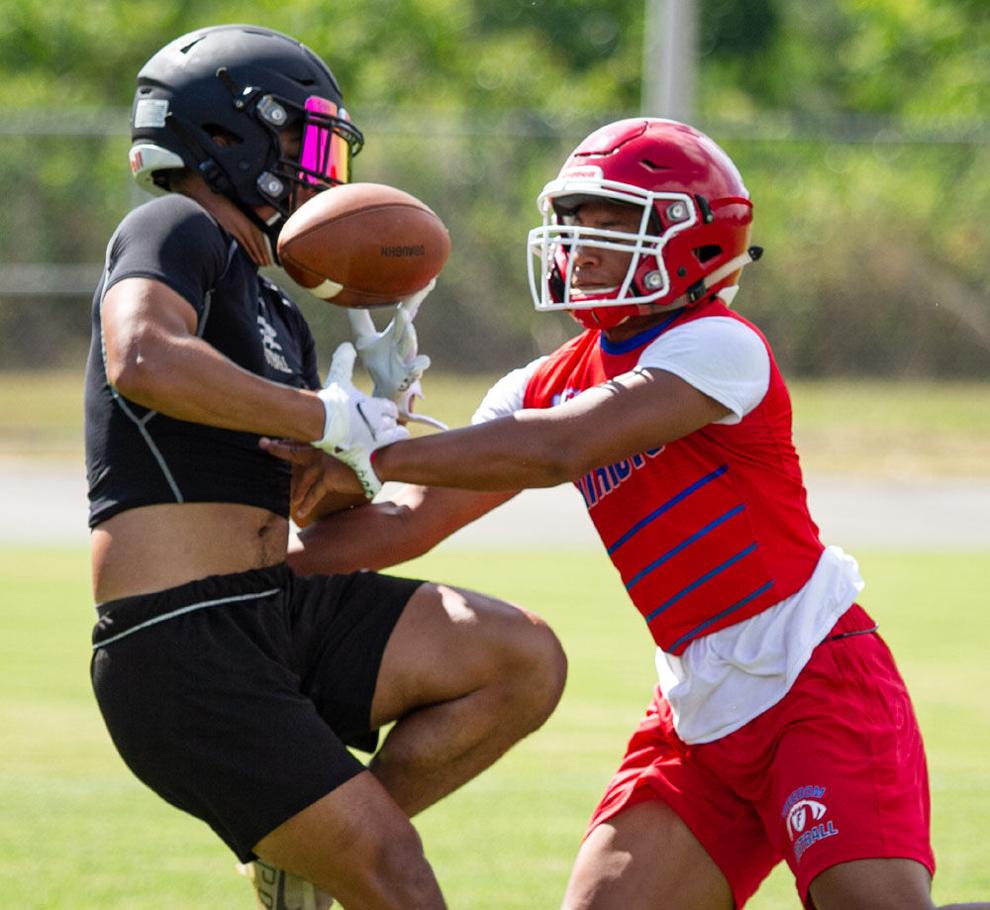 Host Draughn (4-2-1) finished third in pool play, behind Newton (6-1) and Burns (7-0).
The Wildcats matched up with the Huskies in the quarterfinal round and started with the early lead as an Eli Tillery to Zack Pinkerton pass to the 1-yard line set up a scoring pass to Beckett Nelson.
Pinkerton caught Draughn's other touchdown pass as rising sophomore running back Nigel Dula also got a couple of key receptions. A late Huss touchdown pass tied the score, and a game-sealing interception gave the Huskies the first-round win.
"Huss is a great football team and very well-coached," said Draughn coach Chris Powell, who played at Western Carolina with Huskies coach Randy Thompson.
"We made some mistakes on both sides of the ball (in the last minutes). Today wasn't about the wins and losses but getting the work in. I'm happy with our guys' effort and continuing to improve."