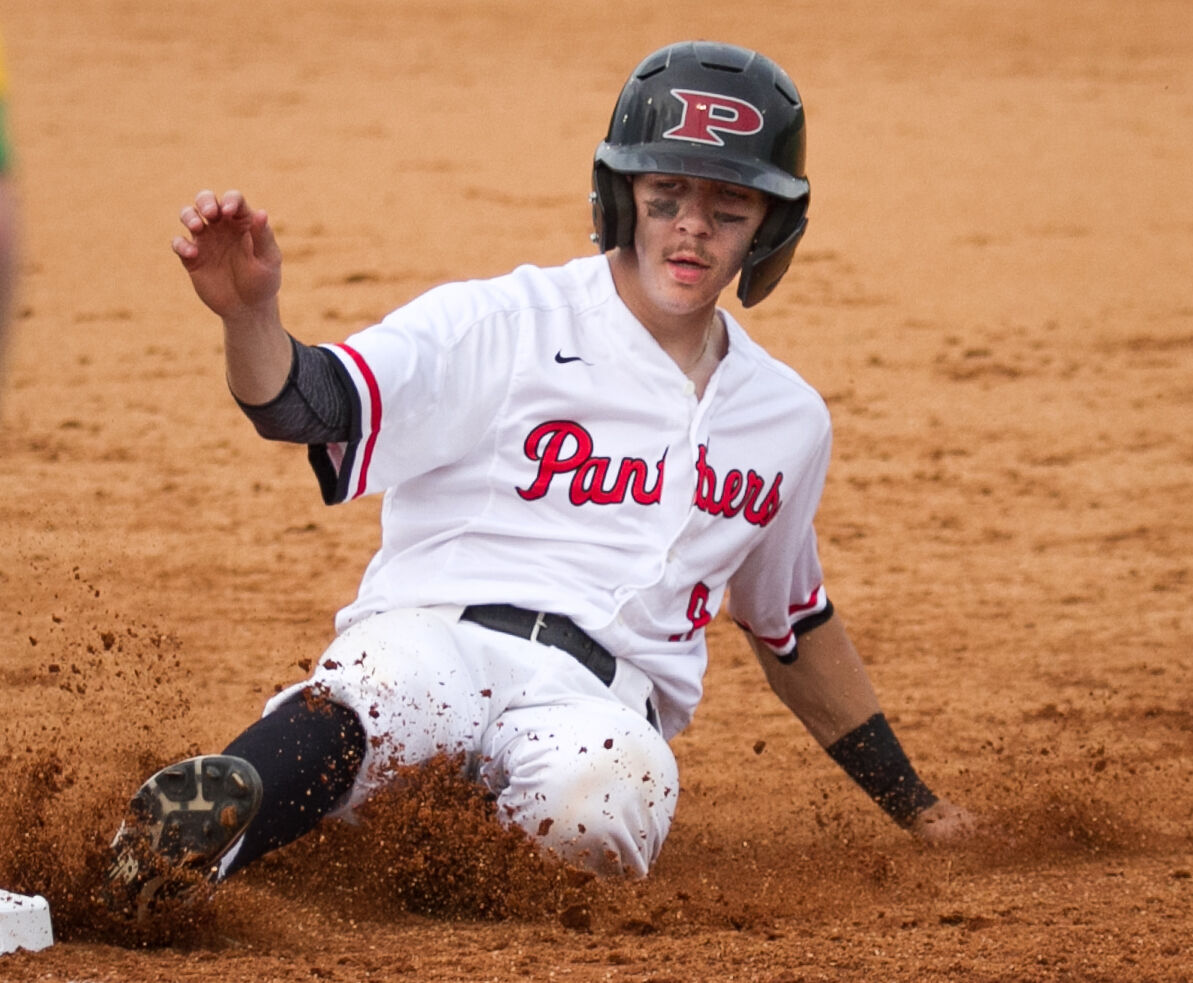 The Patton baseball team handed Foard its first loss of the season, 8-4, and stayed in the race for the Northwestern Foothills 2A Conference's No. 2 state playoff seed in a critical league match at home Wednesday.
The Panthers (9-3 NWFAC) responded well from a road loss to the Tigers earlier in the week and now are two games behind Foard's second-place standing with two contests to go. PHS faces county rival Draughn twice next week while Foard faces undefeated league-leader Bunker Hill twice.
After falling into a 2-0 first-inning hole, Patton rallied back to make it 2-2 in the bottom of the second and 5-2 an inning later. The lead later was 7-3 after five innings.
"It was huge for us as far as confidence, for one, and also the playoff picture and still staying in the hunt," said PHS coach Jonathan Browning. "We realize we need help, but at least we've got a chance."
Patton outhit the visitors, 8-5, with the Panthers' primary offensive contributions coming from Waylon Rutherford (2 for 3, double, four runs, steal), Noah Morgan (2 for 4, two RBIs, steal), Brayson Buff (1 for 3, three RBIs, run), Cole Whisnant (1 for 4, two RBIs), Brayden Pearson (1 for 4, run) and Peyton Smith (two runs).
"I thought we had better at-bats as far as having a goal in mind when we stepped in the box (after the first inning)," Browning said. "We had a better approach to what we needed to do. Everybody was patient enough to do their job. We just had some really good at-bats in (the second and third) innings.
"And the fact that our pitching settled in and was really strong and kind of held (Foard) at bay really helped us a lot."
Christian White started on the mound for Patton and went six innings, scattering seven strikeouts, four hits, two earned runs and five walks. Buff tossed the final frame in relief with a strikeout and a hit.
"We basically treated it like a playoff game," Browning said. "With another loss, we're all but mathematically eliminated. So, that was kind of the focus that we're playing playoff games even though we're still in the regular season. We're playing for the opportunity to keep playing.
"(The games against Draughn) were the last thing we talked about (Wednesday) night and again (Thursday) at practice. Draughn is a good team, and it's going to take our best effort to have a chance to compete with them. We have to show up with the same focus that we had (Wednesday) night if we're going to be able to give ourselves a chance to accomplish our goal of making it to the playoffs."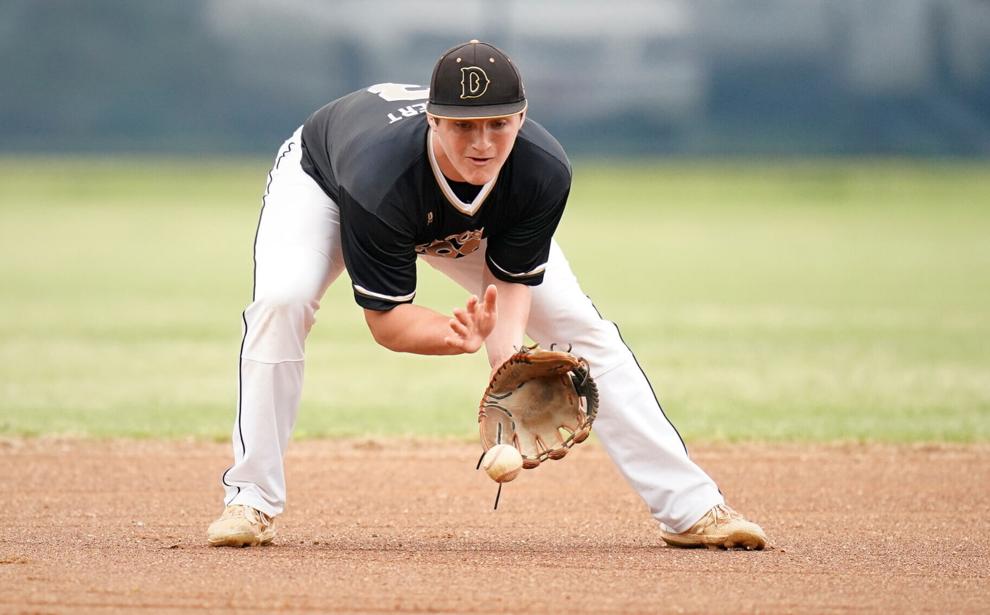 Draughn 16, W. Iredell 4 (6 inn.'s)
A 4-2 deficit after the first inning was no match for the Wildcats (7-5 NWFAC), who added two runs in the second, six in the third, one in the fourth, two in the fifth and three in the sixth for a mercy-rule conference win late Wednesday in Statesville.
On the other side of the ball, Gabe Strickland pitched five hitless innings in relief for Draughn, coming one visitors' fielding error away from a perfect stint on the mound with eight strikeouts.
The win keeps DHS in play for third in the NWFAC with two games versus Patton next week.
"I was proud of (Strickland)," said DHS coach Mason Biddix said. "He stepped in when our starter struggled and battled some arm issues. He stepped in, got the job done for us and contributed on the mound and at the plate. That's the leadership that we look for out of our seniors. He stepped up in a big way and propelled us to another victory."
Ten players had a big hand in the offensive onslaught for Draughn, including Marshall Byrd (2 for 5, triple, two RBIs, three runs), Gabe Strickland (2 for 4, two RBIs, two runs), Tanner Woody (2 for 4, RBI, two runs), Trey Jensen (2 for 5, RBI, two runs), Brayden Schutt (2 for 5, run), John Robert Abernathy (2 for 4), Thomas Lambert (1 for 3, two RBIs, two runs), Logan McGee (1 for 4, RBI, two runs), Kelton Mitchell (RBI, run) and Jackson Kirkley (1 for 1, run).
"Things are clicking," Biddix said. "With the shortened season, it's allowed us to click at the right time. We're coming together and executing the way we need to. A lot of young guys are stepping up earlier in their high school careers and the seniors and junior are putting them under their wing.
"Everybody's jelling, and it makes our job as coaches a lot easier when you've got kids who buy in and understand what we're trying to do."
Nick Rhoney started for DHS, going an inning with two strikeouts, four hits, four earned runs and a walk.
Draughn returns to action next week with a pair of NWFAC contests versus county rival Patton.
McDowell 7, Freedom 3
The Patriots (2-10, 2-8 Northwestern 3A/4A Conf.) were unable to build on their second win of the season with a road loss Wednesday in Marion. The Titans racked up 13 hits en route to the victory and a 4A state playoff berth in the rivals' last conference game for at least four years.
Freedom took a 2-0 lead in the top of the third inning and made it 3-1 in the fourth, but it wouldn't last as McDowell responded with three runs in the bottom half and added another trio across the next two frames as the FHS scoring attack went silent.
The Patriots start the last week of their season on Monday at NWC foe St. Stephens.