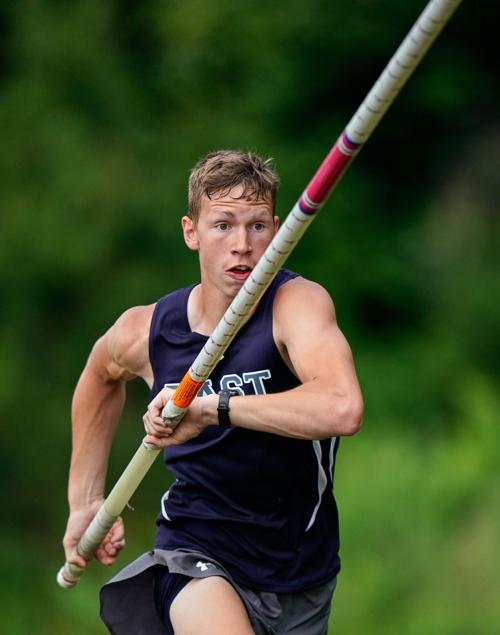 CLAREMONT — In the final track and field championship meet conducted by the Northwestern Foothills 2A Conference on Wednesday at Bunker Hill, Burke County high school student-athletes earned seven first-place finishes, several in impressive fashion.
The East Burke boys led the county team competition, finishing in third place (96.5 points) with double wins from freshman KJ Byrd (pole vault, 14'7¼"; triple jump, 40'2½") and senior Noah Rooks (shot put, 46'11½"; discus 153'3").
Byrd's height in the pole vault was good enough to win the event by nearly 4 feet, and it re-established his own county record from earlier this spring (14'6"), which was already 2¾ inches clear of the county record that had stood for 16 years entering this season.
The height is also believed to be among the top all-time for freshmen in the state of North Carolina.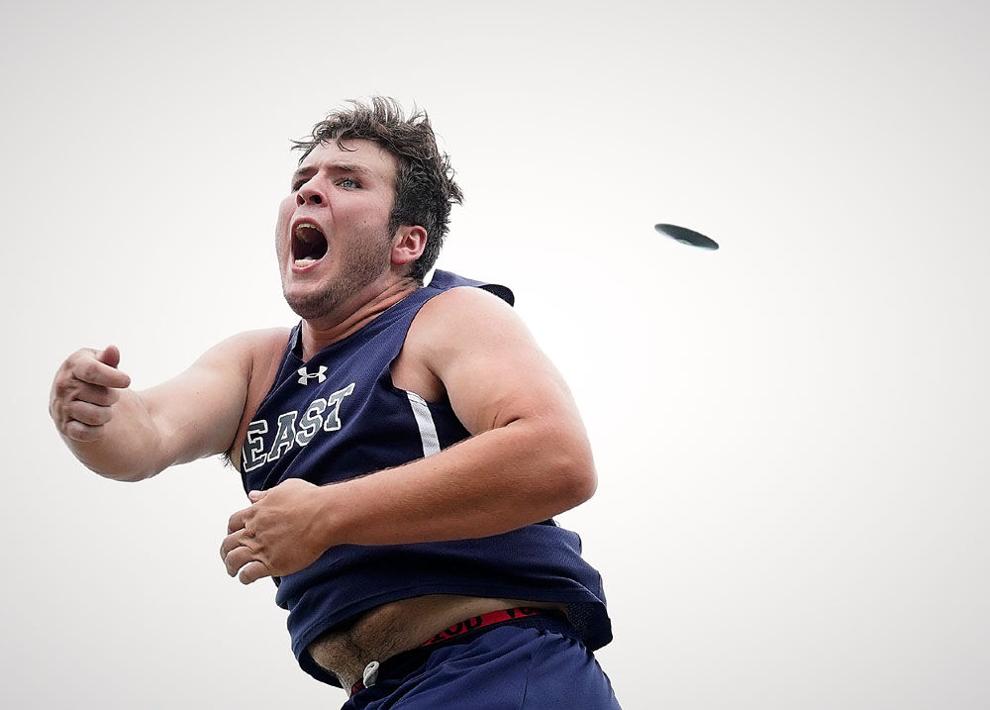 Rooks' distance in the discus was a whopping 36 feet, 5 inches clear of his nearest competition on Wednesday.
Also for the Cavaliers, senior Luke Elliott added a first-place finish in the 800 meters (2:13.90). Byrd added to a stellar afternoon by finishing runner-up in the 110 hurdles and high jump.
The Patton boys placed fifth (73) with wins from Connor Rudisill (high jump, 6'4"), Vance Jones (400 meters, 51.50), and the 4x800 relay team.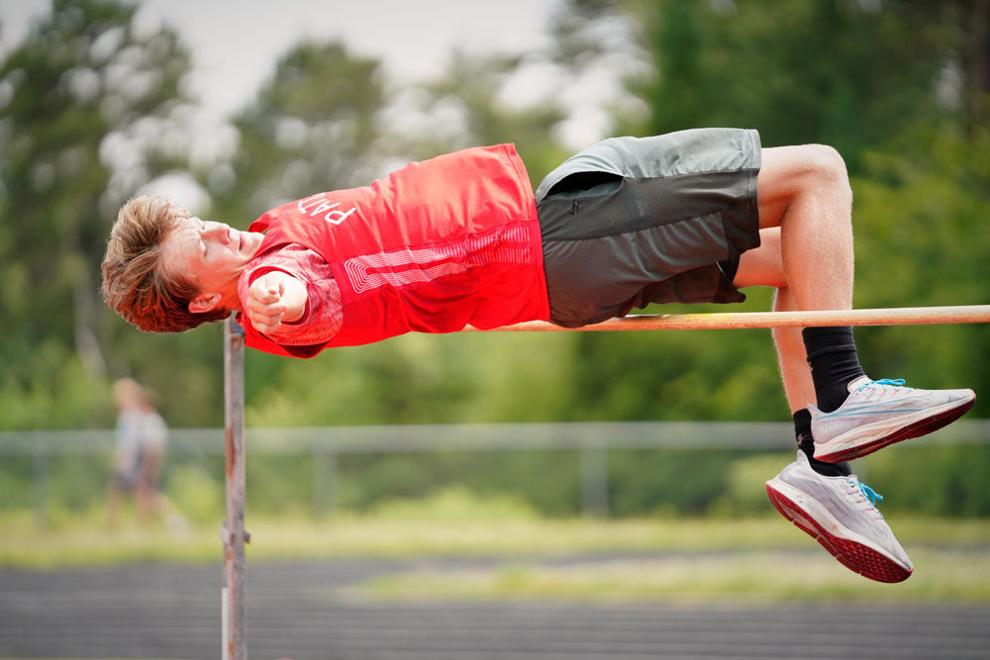 The Panthers were also aided by a second-place finish in the 4x400 relay and third-place finishes from Austin McGuire (400 meters), Jackston Brown (300 hurdles) and Destin Joseph (long jump).
The Draughn boys placed sixth (40) and were led by runner-up finishes from Reed Farrar (3200 run), who was clipped by .18 seconds at the wire, and the 4x800 relay team along with a third-place finish by Andrew Albright in the 800.
On the girls side, EB finished in fourth place (83) off wins from Taylor Bostain (discus 79'4") and the 4x800 relay team. Bostain added a runner-up finish in the shot put, as did Hannah Parker in the 300 hurdles.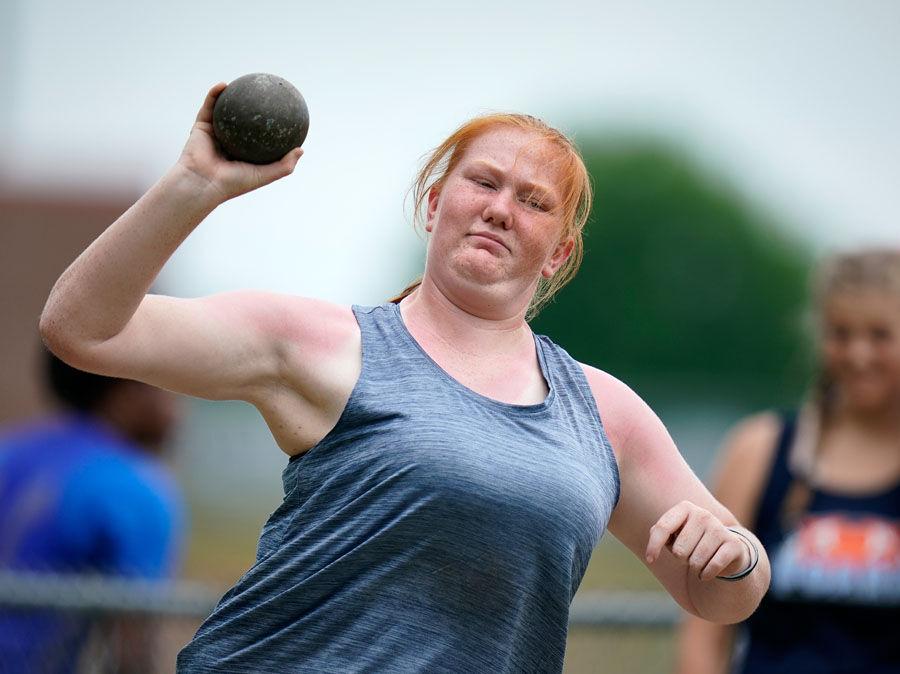 Patton (35) and Draughn (24) followed in sixth and seventh places respectively. Madison Clay (1600, second; 3200, second) and Bailey Tallent (long jump, third) were the leading performers for the Lady Panthers. The Lady Wildcats were led by runner-up finishes from Ambria Blalock (400) and Bella Williams (high jump).
The Foard boys (194) and Hibriten girls (166.5) were team champions.
EBHS will host the NCHSAA 2A Western Regional Championship meet on June 18.
6 county players to regionals
The NWFAC tennis tournament was held Tuesday and Wednesday at Foard, and six county players earned their way into the NCHSAA 1A/2A West Regional at Gardner-Webb next weekend.
Draughn's doubles duo of Katie Cozort/Haley Lowman advanced the farthest, winning on day one to reach the semifinals then winning again to open day two before falling in the title match vs. Hibriten's Cassey Vaught/Kennedi Harper (set scores not available).
The East Burke doubles squad of Daisy Jantes/Taylor Bostain finished fifth at the event and also heads to regionals. Patton's Raegan Edwards/Natalie Franklin won their opening-round match but finished a win shy of regionals.
In singles, Patton's Nikita McClure and Christina Skelly took third- and fourth-place finishes to continue their seasons. McClure won 8-0 in her opener before a 6-1, 6-0 second-round win later Tuesday, while Skelly won by scores of 8-0 and 6-1, 6-1. (PHS day two results were not available.)
Foard's Alexis Wolgemuth was league singles champion.
Hickory 10, Freedom 5
The host Patriots (3-11, 3-9 Northwestern 3A/4A Conf.) lost Wednesday in their finale, which was pushed forward a day with rain in Thursday's forecast. No more details were available.