Editor's note: This is the 12th of 18 installments intended to help readers, athletes, coaches and parents become better-acquainted with Burke County's new prep conference opponents as each of Burke's four high schools join separate leagues this fall.
BOSTIC — Like its county counterparts, East Rutherford's conference history with Burke schools is confined to last decade or so.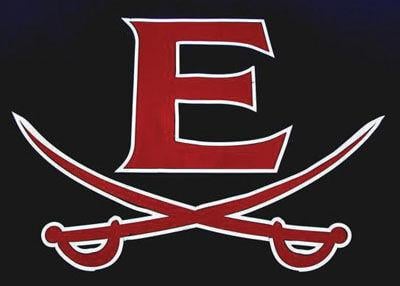 The Cavaliers took their two turns in the South Mountain 2A/3A Conference from 2009-13 with Freedom and Patton and then in 2013-17 with Draughn and East Burke, but aside from that, East Rutherford has been exclusively a nonconference school since its 1962 opening.
It, too, was a member of the WNCHSAA's Southwestern 3A Conference at its founding and stayed in that league all the way up until 2000 before a four-year stay in the Midwest 2A Conference when ER dropped down to that classification. But the Cavaliers were back in the Southwestern in 2005 when it became a split league and also have spent the past four years in the SWC as a straight 2A conference.
But now, just as with Chase and R-S Central, East Rutherford is renewing its short-lived conference rivalry with Patton as the schools join the brand-new Mountain Foothills 7 2A.
The common buzzword around many of the Cavaliers' squads is "athletic," including the girls basketball team. The Lady Cavaliers have been midpack in the Southwestern the past couple seasons, but East Rutherford won back-to-back league crowns before that, going 23-4 overall and 9-1 in the SWC in 2017-18 and 22-4 overall and 8-2 in conference play in 2018-19.
East Rutherford is expected to be a girls hardwood contender in the MF7, as well.
"They may not have had so much success lately, but they have had a pretty athletic program," said Patton girls basketball coach Autumn Helms. "I think they'll be competitive with us. I think we can definitely compete, but we lost a lot of experience this past season, so it's definitely going to be a building year for us. I think they'll be a challenging team for us to play.
"I'm excited for the new conference. I'm ready to play some new people."
The boys basketball team finished third in the SWC in 2017-18 and second in 2018-19, but have dropped off further than their female counterparts across the past two campaigns, finishing sixth each time and winning just three games overall in each season.
The Cavaliers' football program has experienced a similar tumble, going from back-to-back third-place finishes (including a 10-win season in 2018) the first two years of the outgoing alignment to a one-win effort in 2019 and a winless season this past spring.
East Rutherford's steadiest team over the outgoing alignment was the baseball Cavaliers, who sandwiched in a 21-5, 13-2 conference championship season in 2019 between third-place finishes in the SWC in 2018 and 2021.
And the Lady Cavaliers volleyball team posted a second-place SWC finish in 2017, but has fallen into the clutches of the middle of the pack since with a fourth-place, .500 effort last fall.
Next up: Ashe, new Northwestern 3A/4A Conference opponent for Freedom.