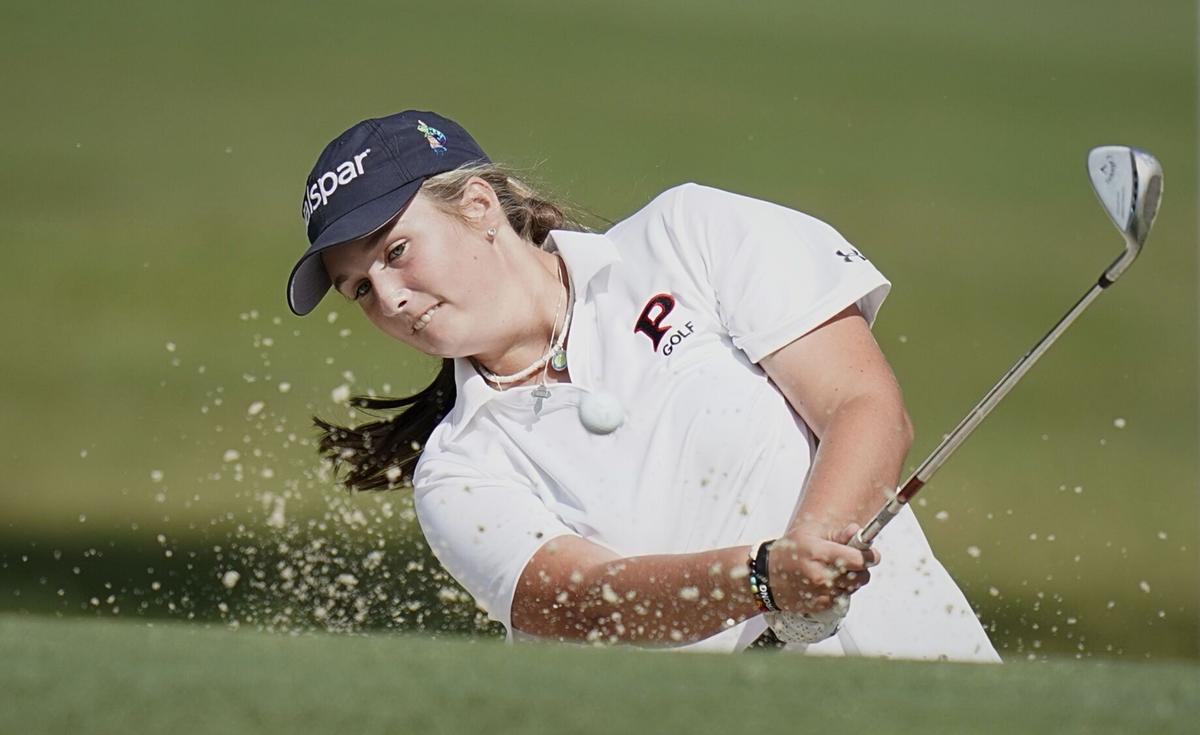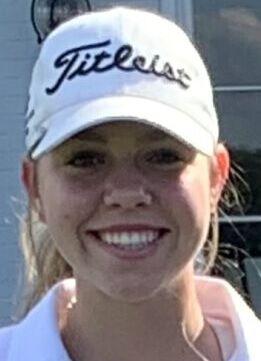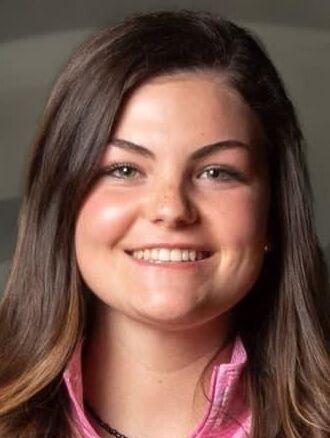 SALISBURY — Patton girls golfers Allie Witherspoon and Katie Riebel, and Draughn's Lindsey Hodge advanced to the NCHSAA 1A/2A state championships courtesy of strong performances in Monday's 1A/2A West Regional, held at the Country Club of Salisbury.
Witherspoon was the county's top finisher at the regional, placing fifth overall after shooting a 7-over 78, just five strokes back of the leader. She made par on 11 holes and bogeyed the other seven, one of just two players in the field not to take a double bogey or worse all day.
Riebel finished 13th overall with an 18-over 89. She posted seven pars, six bogeys and five double-bogeys. And Hodge was 22nd overall with a 28-over 99, shooting four pars, five bogeys and nine double-bogeys.
All three advance to the 1A/2A state championships from Oct. 25-26 at Longleaf Golf and Family Club.
Patton's Kailey Buchanan finished 27th overall with a 33-over 104, falling one stroke short of qualifying for states. The Lady Panthers also finished one spot and four strokes short of advancing to the state championships as a team.
Draughn's Gigi Smith was 37th overall with a 43-over 114.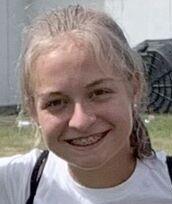 CROSS COUNTRY EB's Walsh wins CVAC championship
East Burke runner Meah Walsh won the girls portion of the Catawba Valley 2A Conference championships with a time of 20:22.90 at Southside Park in Newton late Monday.
She was followed by Lady Cavaliers teammates Cadence Willis (11th), Kylie McFalls (14th), Janie Ennis (17th), Piper Strong (21st), Mary Blankenship (25th) and Chloe Cook (26th).
EB's boys were led by Caleb Johnson-White (ninth, 19:41.92), Jonathan Garcia (13th), Jackson Spencer (14th), Marc Denton (20th), Austin Reynolds (23rd), Christopher Price (26th), Calvin Curtis (27th), Jordan Dennie (29th), Caleb Duncan (42nd) and Jesus Martinez Ortega (51st).
VOLLEYBALL Patton 3, Chase 0
The No. 2 Lady Panthers (16-4) advanced to late Tuesday's semifinals of the Mountain Foothills 7 2A Conference Tournament with a straight-sets win over No. 7 Chase on Monday evening at home, 25-16, 25-8, 25-16.
Patton hosted No. 3 Hendersonville late Tuesday with that winner set to play in today's championship match against the semifinal winner of No. 1 Brevard and No. 4 R-S Central.
In Monday's victory, PHS was led by Izora Gragg (28 assists, 12 digs, five aces), Kenady Roper (14 kills, 12 digs), Kinley Attaway (12 digs), Danielle Wojcik (eight kills, five digs, three blocks, three aces), Christina Skelly (seven digs) and Katie Stoudenmire (two aces).
Bandys 3, East Burke 0
The No. 7 Lady Cavaliers (4-18) fell in Monday's first round of the CVAC Tournament at No. 2 Bandys in straight sets, 25-11, 25-12, 30-28, bringing EB's season to an end.
East Burke was led by Claire Cook (seven assists), Katherine Greene (six kills, four digs), Aubree Grigg (six blocks, five kills) and Jordan Newton (six assists, three kills).
Alexander Central 3, Freedom 0
The Lady Patriots (5-17, 0-10 Northwestern 3A/4A Conf.) dropped Monday's regular season finale in straight sets, 25-13, 25-21, 25-14, to end a winless conference campaign and the season. No more details were available.
BOYS SOCCER Patton 8, R-S Central 2
The Panthers (11-3-1, 6-2 MF7) gained a dominating league win over the Hilltoppers at home on Monday night, securing a season sweep over R-S by a 14-2 margin.
Eliseo Ramirez had a hat trick for the hosts and Aid Castro scored twice. Anthony Hernandez, Vance Jones and Collin Callahan added one goal apiece for PHS. Assists came from Jones and Xavier Bernabe with two apiece, along with one more from Connor Rudisill.
Patton visits Brevard today with second-place in the MF7 on the line.
Freedom 1, South Caldwell 1
The Patriots (7-6-4, 3-3-1 NWC) and Spartans battled to a low-scoring tie late Monday in Morganton. No more details were available. Next up for FHS is an NWC trip to Ashe County today.
Bunker Hill 3, East Burke 0
The Cavaliers (3-12-2, 2-8-1 CVAC) were blanked for the third straight time in league action late Monday in Claremont. No more details were available. EB travels to Lincolnton for a CVAC game today.
Madison 3, Draughn 0
The Wildcats (0-10, 0-8 Western Highlands 1A/2A Conf.) remained winless with a shutout loss at home late Monday. No more details were available. Draughn steps out of league play to face county rival Patton on Thursday in Morganton.
M.S. BOYS SOCCER Walter Johnson 7, East McDowell 2
The Yellow Jackets (9-1 Foothills Athletic Conf.) scored a blowout league win on the road in Marion late Monday, placing them one game behind first-place, undefeated Liberty in the conference standings ahead of Thursday's showdown at WJ. No more details were available.
M.S. GIRLS SOCCER East McDowell 2, Walter Johnson 0
The Lady Yellow Jackets (8-2 FAC) suffered their second league defeat of the season late Monday in Marion, but still maintain an advantage atop the conference standings. No more details were available. WJ will host crosstown rival Liberty on Thursday.