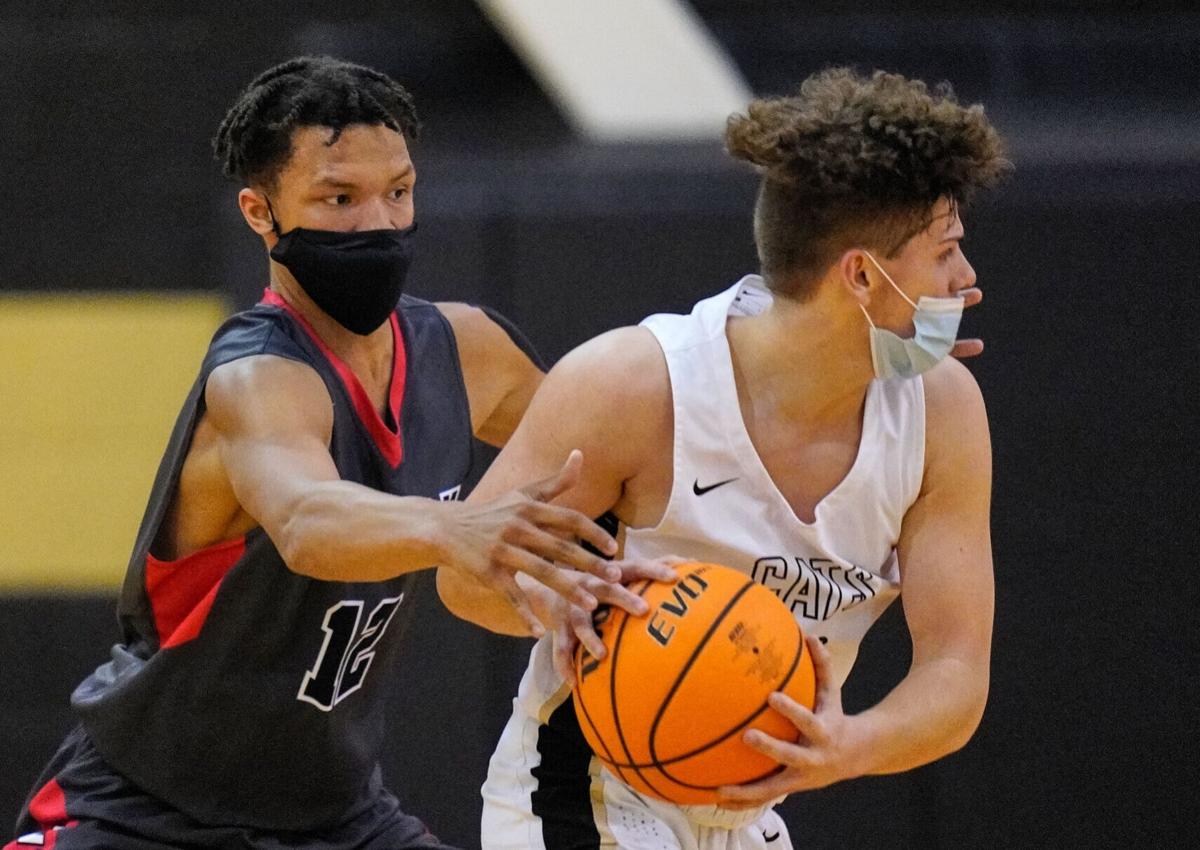 CHAPEL HILL — The NCHSAA on Sunday announced playoff pairings for boys and girls basketball after a strange, quarantine-filled, pandemic-shortened regular season.
And the postseason much looks different than normal too, with the number of qualifying teams sliced in half for one fewer round, eliminating one week as the playoffs will now wrap up with title games in just 13 days — at high school sites, in another big change.
Three of Burke County's eight varsity teams qualified, one year after they all reached the playoffs in the same season for the first time ever.
The Freedom girls (9-0) earned the No. 1 seed in the 3A West bracket, while the Patton boys (8-0) are the No. 7 seed and the Patton girls (8-5) the No. 14 seed, both in 2A West action.
The state limited teams to 14-game schedules, though no county team got to 14 games, and only one team out of 30 did so from either of the boys or girls conferences of which county teams are members. The Patton and EB girls were the only county schools never forced to quarantine, and both played 13 games. No one else in the county played over 10 games. The EB boys, which quarantined twice, played the fewest at six games.
Patton's boys advance to the postseason for a ninth consecutive season under 10th-year coach Dennis Brittain, who has guided the team to at least one playoff victory in each of the last three years and who will eye career win No. 125 in the opening round Tuesday in Morganton.
In what will be just the Panthers' third all-time home playoff game, they open with No. 10 seed Shelby (13-1), who tied for the Southwestern 2A Conference title and lost a draw to R-S Central. The Panthers and Golden Lions squared off in Shelby last postseason, also in the round of 32, with Shelby winning 82-63 on its way to a co-state title. The winner of the teams' matchup will next face No. 2 R-S Central or No. 15 Forest Hills on Thursday.
Patton, who last week wrapped up its first-ever perfect regular season and second all-time league regular-season title, was seeded seventh out of nine conference champions in a process done by random draw.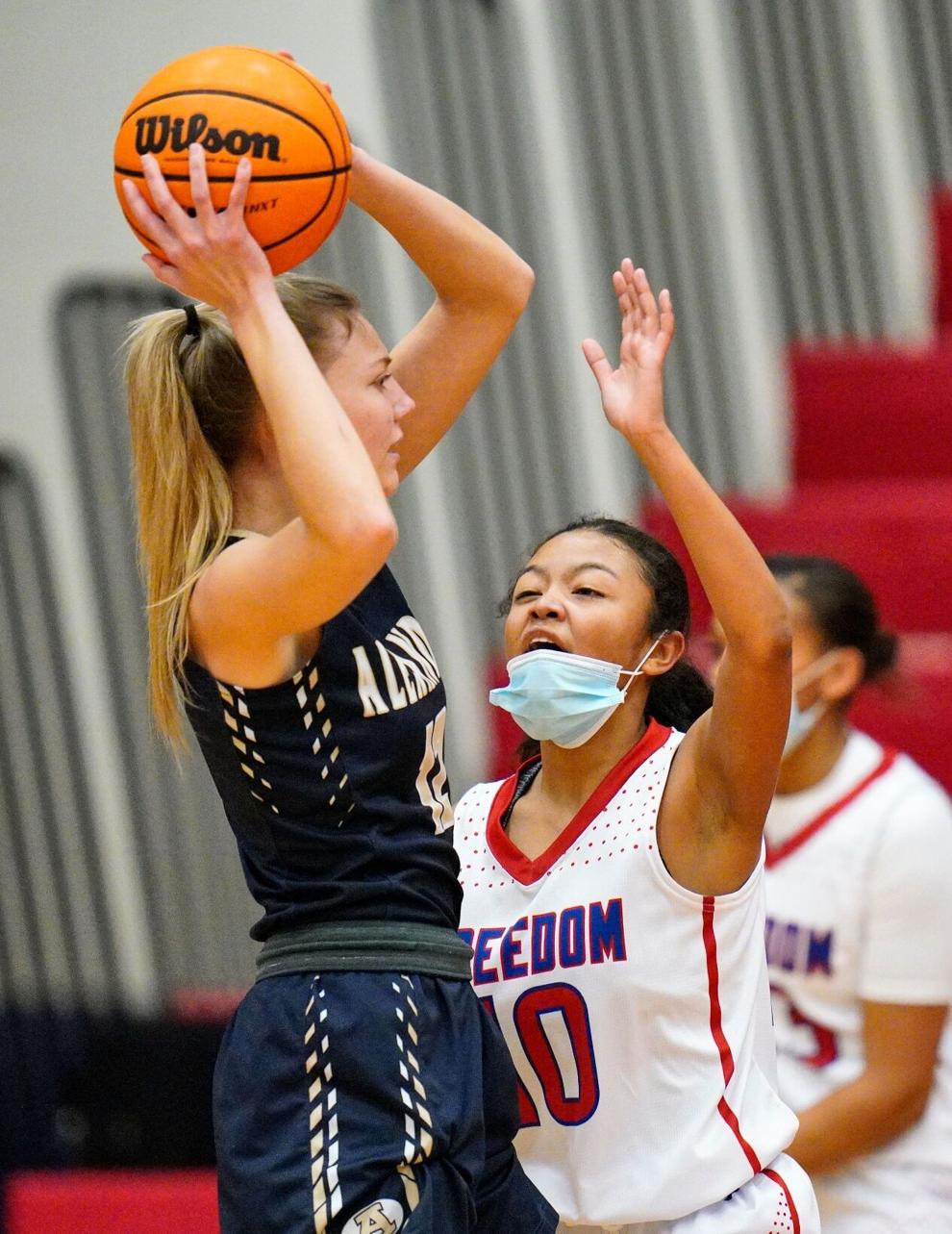 Freedom is seeded No. 1 for a second straight season and fourth time in the last six years, a span during which the Lady Patriots have been seeded no lower than third. It's Freedom's 23rd straight playoff trip, 17 of those coming under coach Amber Reddick, who's two career wins shy of 375.
Freedom has won at least one playoff game in a county-record 14 straight seasons and puts that impressive streak on the line Tuesday against No. 16 North Buncombe (11-3). The Black Hawks handed the No. 2 seed in the bracket, Enka, its lone loss in the teams' second meeting of the year on Feb. 5 at Enka.
The winner of that first-round game next faces No. 8 Cox Mill or No. 9 Asheville. Two fellow Northwestern 3A/4A teams are lower seeds in Freedom's pod and could be potential third-round opponents Saturday, as No. 12 Hickory opens with No. 5 Northwest Cabarrus and No. 13 Alexander Central plays No. 4 Ashbrook. The NWC girls' four total playoff berths (including South Caldwell; No. 2 in 4A) double the highest number of bids from the other three boys or girls conferences with county ties.
And the Lady Panthers, who have reached the postseason in each of coach Autumn Helms' four full seasons, hope for a third playoff win all-time and second in as many seasons when they open at No. 3 Salisbury (13-1). The winner next meets either No. 6 Shelby vs. No. 11 East Lincoln.
After the first three rounds this week, regional finals are March 2 at higher seeds, and all state title games will be March 6, hosted by Providence Grove and Wheatmore high schools in Randolph County. It will be the first time high school facilities host the championship games since 1981.