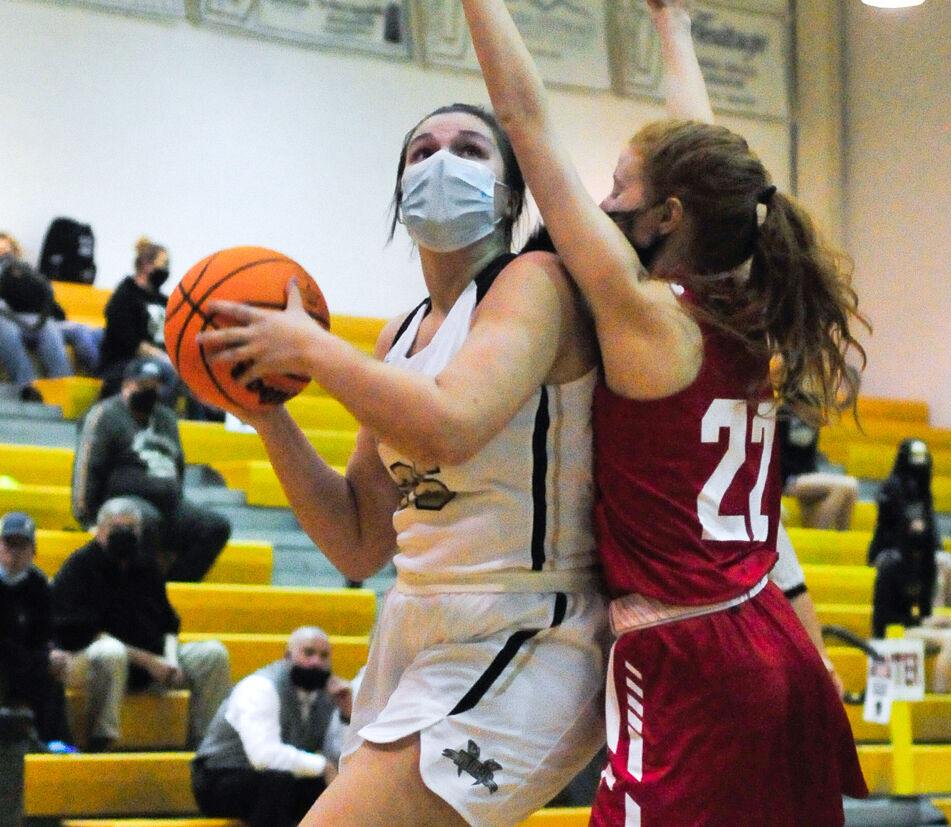 VALDESE — With its lead down to one point, the Draughn girls basketball team outscored visiting Hibriten 8-2 in the final 2 minutes to capture a 70-63 opening-night triumph in Northwestern Foothills 2A Conference play Wednesday night.
Draughn (1-0) was pushed the whole way but led at the end of each quarter, including 15-13 after one and 34-27 at halftime. The Lady Panthers clawed back to trail just 49-48 with 8 minutes to go, and the score was 62-61 in favor of the Lady Wildcats with 2:02 to play until the hosts late run led to the seven-point victory.
It was Draughn's third straight win in the teams' head-to-head series and fifth in the last six meetings.
"We played well together as a team," said Draughn fourth-year coach Liz Taylor. "We had to fight through some adversity and maintained our composure down the stretch. Hibriten was much improved; they played well."
Wildcats sophomore guard Ella Abernathy led all scorers with 19 points, draining 8 of 9 second-half free throws including a 4-for-4 mark in the fourth quarter.
Post player Shea Owens added 17 points (11 in second half), and wing Haley Lowman made it three players in double figures as she finished with 14 and made a team-best two 3-pointers.
Jenna Abernathy and Katie Cozort both scored six points, and Kaitlyn Kincaid scored five.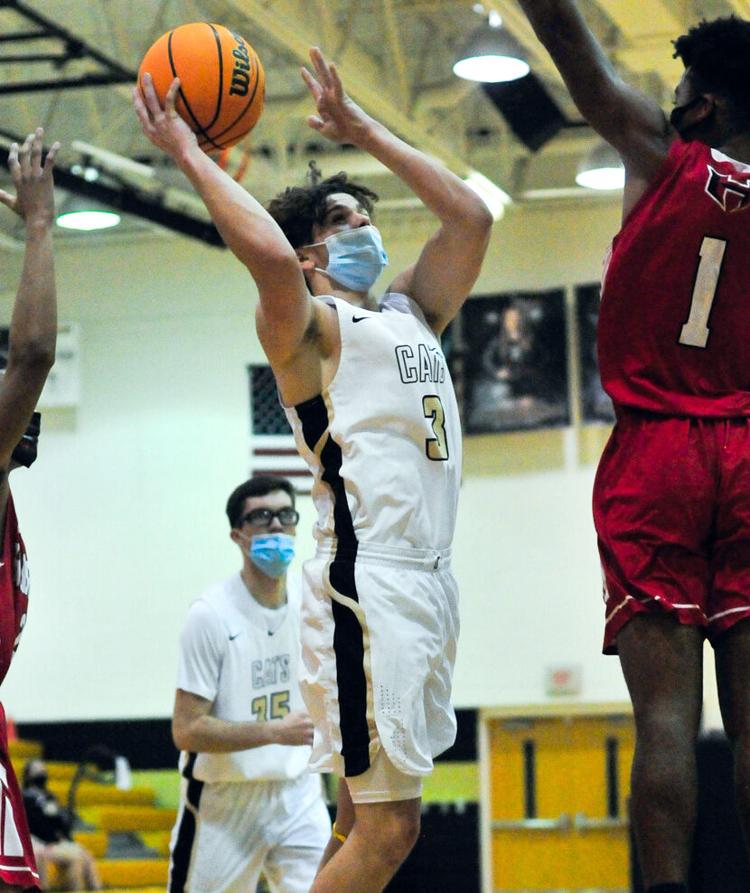 BOYS
Hibriten 74, Draughn 40
The preseason pick to win the NWFAC showed why on Wednesday, as the Panthers outscored the host Wildcats 23-12 and 20-8 in the middle two periods to blow open a close contest and win going away.
Garrett Smargian scored a game-high 31 points for Hibriten to lead three players in double figures. Jayvion Wilson added 12 points and Nordre Battle had 10.
Draughn (0-1) was led by sophomore post Luke Rector's 11 points, while Brayden Schutt added eight points and Marshall Byrd six. Elijah Pritchard added five points, and three other Wildcats had three or more each.
All of Schutt's eight came in the first period (including two of the team's three total made 3-pointers in the game) as the Wildcats hung tough, leading 6-2 early on and trailing just 13-11 after the opening 8 minutes.
"First quarter we looked pretty good," said Draughn coach Yates Jensen. "We got in some foul trouble which affected our rotations, and things kind of disintegrated."
Draughn started one freshman and two sophomores, and all five players made their starting debuts at the varsity level.