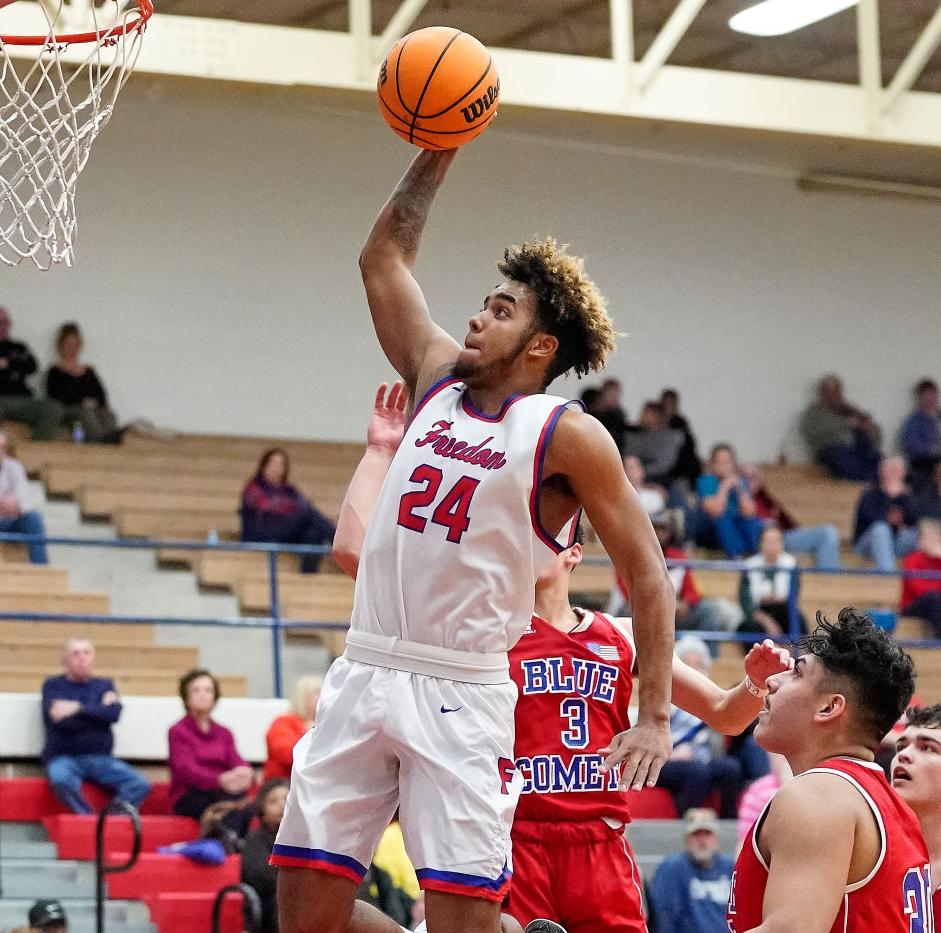 Recent Freedom graduate Qualique Garner has committed to play basketball this season at the University of Virginia's College at Wise, Patriots coach Clint Zimmerman says.
Garner averaged 13.4 points and 5.3 rebounds for a Freedom team that finished 29-1 and as NCHSAA 3A state co-champions this past year in addition to its NWC regular-season and tournament titles. In his first season at FHS after playing at McDowell, Garner was named first team all-county, All-NWC and All-Freedom Christmas Invitational. Zimmerman said Garner expects to sign soon.
UVA Wise was 6-22 overall (2-20 NCAA Division II South Atlantic Conf.) in the 2019-20 season.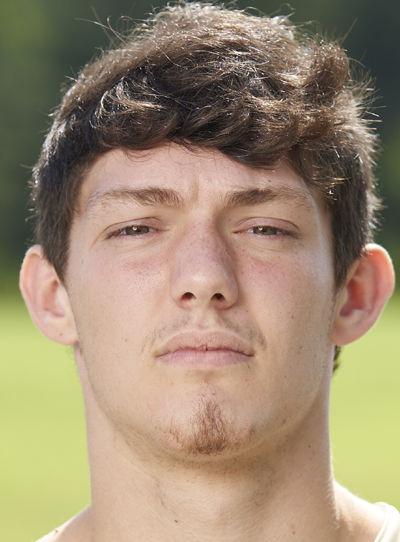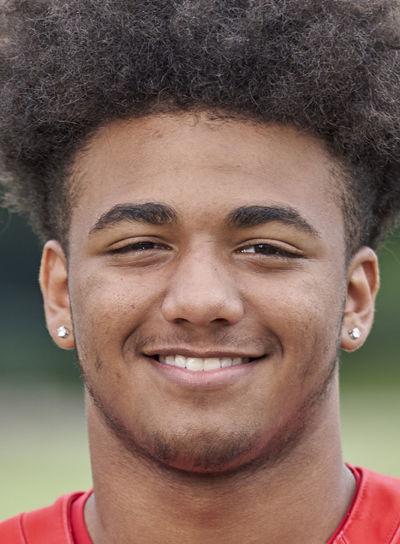 Observer picks preseason football
The Charlotte Observer released its Burke County high school football previews last week, and the newspaper picks Freedom rising senior running back Chase Young as preseason county offensive player of the year and Draughn rising senior linebacker Zach Poteet as defensive player of the year.
Young rushed for 1,044 yards and 17 touchdowns last fall along with his 49 tackles (three for loss) on defense. Poteet set a Draughn record with 106 total tackles (74 solo, tied for county best) and had nine tackles for loss including two sacks. Both players were named all-county and all-conference.
The Observer predicted Freedom to finish third in the Northwestern 3A/4A Conference and Draughn, Patton and East Burke in that order in the 4-6 spots in the Northwestern Foothills 2A Conference.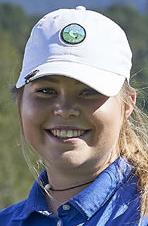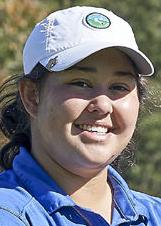 Freedom golf duo in NC Jr Girls
Freedom rising senior golfers Christina Fisher and Albany Bock will both start play Tuesday in the 24th annual North Carolina Junior Girls' Championship at Cedar Rock Country Club in Lenoir.
Fisher and Bock, who led the Lady Patriots to the NWC title last fall, are paired together starting at 9:30 a.m. After 36 holes of stroke-play qualifying the first two days, the top 32 reach the match-play portion to be held over the final two days.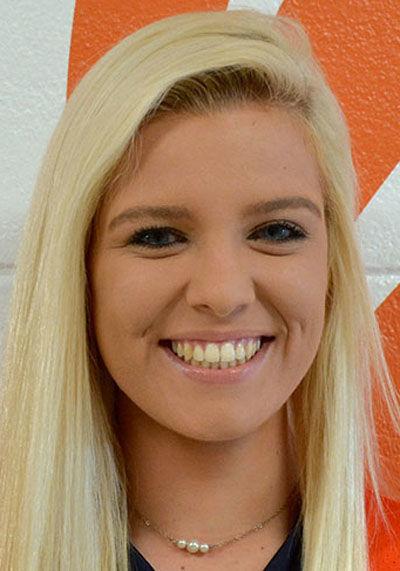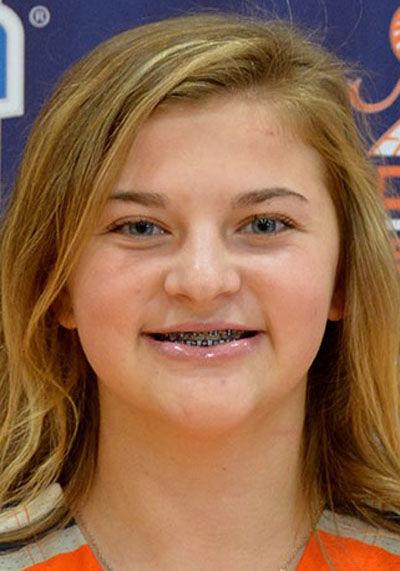 Fisher was NWC golfer of the year last fall, winning all seven league matches. Bock last week won Mimosa Hills' 2020 junior girls club championship and placed 10th at state last fall, the county's highest individual finisher of the last decade.
Locals at CCC&TI all-academic
Caldwell Community College and Technical Institute had 40 of its 81 spring semester student-athletes receive All-Academic honors last week from Region X. To qualify, individuals must achieve a 3.0 or higher grade point average and pass 12 credit hours.
The list included three athletes who are Burke County high schools alums. They were Alex Lineberger (men's basketball; Freedom), Savannah Coble (women's basketball; East Burke) and Ceslie James (softball; Patton).
James was also named to the dean's list this spring at Caldwell.
W. Caldwell's Mangum to N. Lincoln
Following a three-year stint as the head girls basketball coach at West Caldwell, Brad Mangum announced Wednesday that he's leaving to take the same job at North Lincoln.
Prior to West, Mangum also coached in the area at Foard from 2011-13 and Alexander Central from 2013-16 before serving as an assistant for the Lenoir-Rhyne University women's team in the 2016-17 season. Mangum is 117-92 overall in eight seasons as a head coach.
West was 3-17 (2-12 NWFAC) last season and has not had a winning season in at least the last 12 years according to records on MaxPreps.
Be the first to know
Get local news delivered to your inbox!