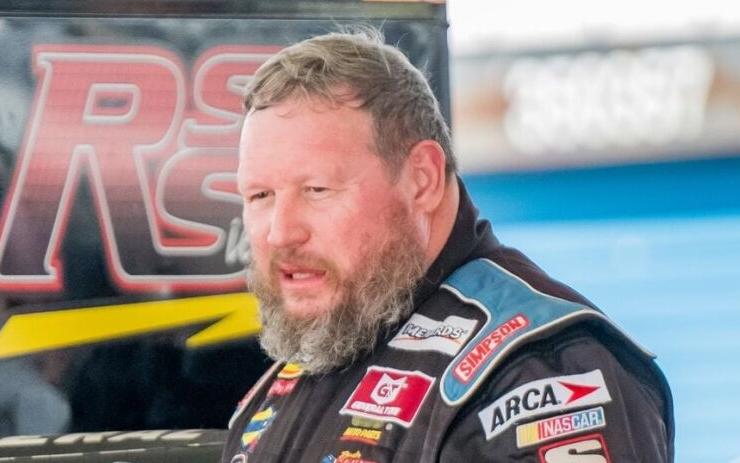 BRISTOL, Tenn. — Hildebran native Chuck Buchanan Jr. will return in today's Bush's Beans 200 at Bristol Motor Speedway, a combination race for ARCA's main and East series.
In the combined ARCA Menards Series/ARCA Menards Series East entry list released Tuesday, Buchanan was one of 30 drivers scheduled to contest the 200-lapper, which will be held at 6:30 p.m. and televised live on FOX Sports 1. Buchanan will compete in his self-owned No. 87 Ford, sponsored by the Spring Drug pharmacy he also owns in Virginia.
It will be Buchanan's second start of the 2021 season following an 18th-place run in the main ARCA series at Charlotte Motor Speedway in May. That followed up a successful 2020 campaign that saw Buchanan finish 10th in an ARCA East race at Dover International Speedway after placing 13th in the main ARCA series' season-opener at Daytona International Speedway.
He has five career starts at Bristol — all in the East series — which is tied with South Boston Speedway for his most at any one track. He finished a best of 15th at BMS in both 2019 races.
Highlighting the remainder of the 30-driver field are Ty Gibbs and Corey Heim, the top two in the main ARCA points standings who have 15 of the series' 17 races this season. Gibbs also has won three East races in 2021.