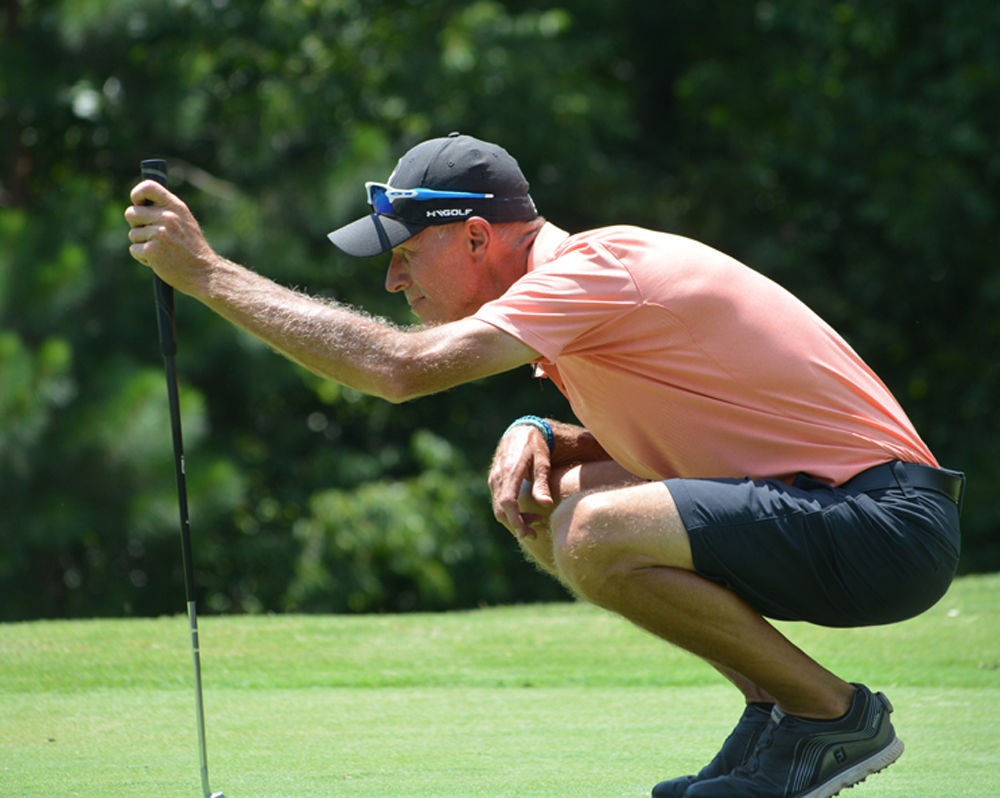 The Burke County Open golf tournament is back after there was no event in 2020 amid the pandemic, and for the first time, a super senior championship division has been added.
The tournament will be played July 23-25 starting with a Friday round at Mimosa Hills Golf Club and continuing that Saturday and Sunday at Silver Creek Golf Club.
Play in the 54-hole, stroke-play event begins at 9 a.m. each day, and tee times will be used each day rather than the traditional shotgun starts on the first two days of competition. Entry cost is $150, which covers all 54 holes of golf as well as cart fees, range balls and tournament prizes, and entry deadline is July 19.
The format this year includes four separate divisions: championship, senior (55 and over), super senior (65 and over) and open. All players with the possible exception of the championship division will be flighted by 36-hole total, including senior and super senior division players. The championship division may also be split into different divisions after day two depending on number of entries.
Players in the championship division will play the black tees in the opening round at Mimosa, blue tees in the second round at Silver Creek and silo tees in the final round at Silver Creek. Senior championship players will play the white tees each day, and super senior championship players plus seniors (60 and over) in the open division will play the gold tees each round. All other competitors in the open division will play white tees each round.
Brian Curry of Lenoir is the back-to-back defending champion in the championship division, winning in 2018 and 2019 (at 4-under par). Turner South of Morganton won the 2019 senior division (at 1-over).
For more details or to sign up, call Mimosa at 828-437-1246 or Silver Creek at 828-584-6911.
Mimosa hosts Ladies Four-Ball
Mimosa Hills Golf Club today will host a Carolinas Golf Association Ladies' Four-Ball Play Day. A total of 94 players (47 teams) are registered for the 18-hole event, which features a 9 a.m. shotgun start. This is the 17th of 32 Ladies' Four-Ball Play Days across the Carolinas in 2021.
The event starts a busy couple months for Mimosa, with other upcoming events at the course including the Member-Member tournament this weekend, the Dan Dobson Junior Open on Monday, the Burke County Open (July 23), Parent-Child tournament (Aug. 15), Club championship (Aug. 21-22) and second Mimosa Hills Junior Invitational (Aug. 28-29).
Pine Mountain closed for play
Pine Mountain Golf Course in southern Burke County announced Monday on its Facebook page that it is currently closed to the public.
The clubhouse phone number has the following recorded answering machine greeting: "I regret to inform you that our course is currently not in playable condition, and we are closed until further notice. Our mowers are broken, and we lack the required expertise to repair them. If you would like more information or would like to volunteer your assistance, please call 828-437-4894 or leave a voicemail with your contact details."