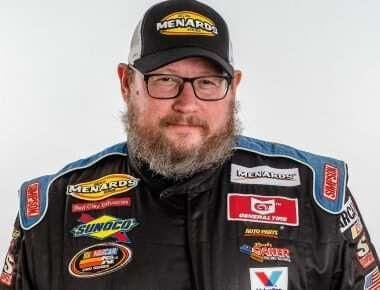 BRISTOL, Tenn. — Hildebran native Chuck Buchanan Jr. is one of 27 entries in Thursday night's ARCA Menards Series race at Bristol Motor Speedway, the Bush's Beans 200, which will be broadcast live on FOX Sports 1 at 9:30 p.m.
Buchanan will drive his self-owned No. 87 Spring Drug Ford, led by crew chief Craig Wood, in what will be the largest ARCA field since February's season-opener at Daytona International Speedway.
The race is a combination event between ARCA's main series and the ARCA Menards Series East, meaning it will mark Buchanan's second 2020 starts in each series — his first ARCA start since Daytona, where he finished 13th in his series and track debut, and his first East start since last month's race at Dover International Speedway, where he collected his second career East top 10 in his track debut.
The race is the first for ARCA at Bristol since a pair of races that both counted toward the 1969 season and were named the Tennessee 500 on Nov. 17, 1968 (won by Bobby Watson), and May 18, 1969 (won by Ramo Stott). A third race was scheduled for Oct. 5, 1969, to count toward the 1970 season, but it was rained out and not rescheduled.
ARCA East, known until this year as the NASCAR K&N Pro Series East, ran nine races at Bristol between 2012 and 2019, including two last year that were swept by Sam Mayer. Buchanan started five of those, tied with South Boston (Va.) Speedway as his most at any track, with his best results coming in the form of two 15th-place finishes last season.
Along with Buchanan and East points leader Mayer (four ARCA wins and three East wins), notable Bristol entries include ARCA points leader Bret Holmes (one win), second-place Michael Self (two), third-place Hailie Deegan and fourth-place Drew Dollar (one), the only four drivers to run all 15 ARCA races this season. Ty Gibbs (four ARCA wins and one East win) and Chandler Smith (two ARCA wins) also are in the field.
Dave Mader III, who ran 10 NASCAR Cup Series races from 1988-92 and The Winston all-star event at Charlotte Motor Speedway in '92, returns for the first time since Daytona. And 82-year-old owner/driver Wayne Peterson is scheduled to make his season debut.
Be the first to know
Get local news delivered to your inbox!