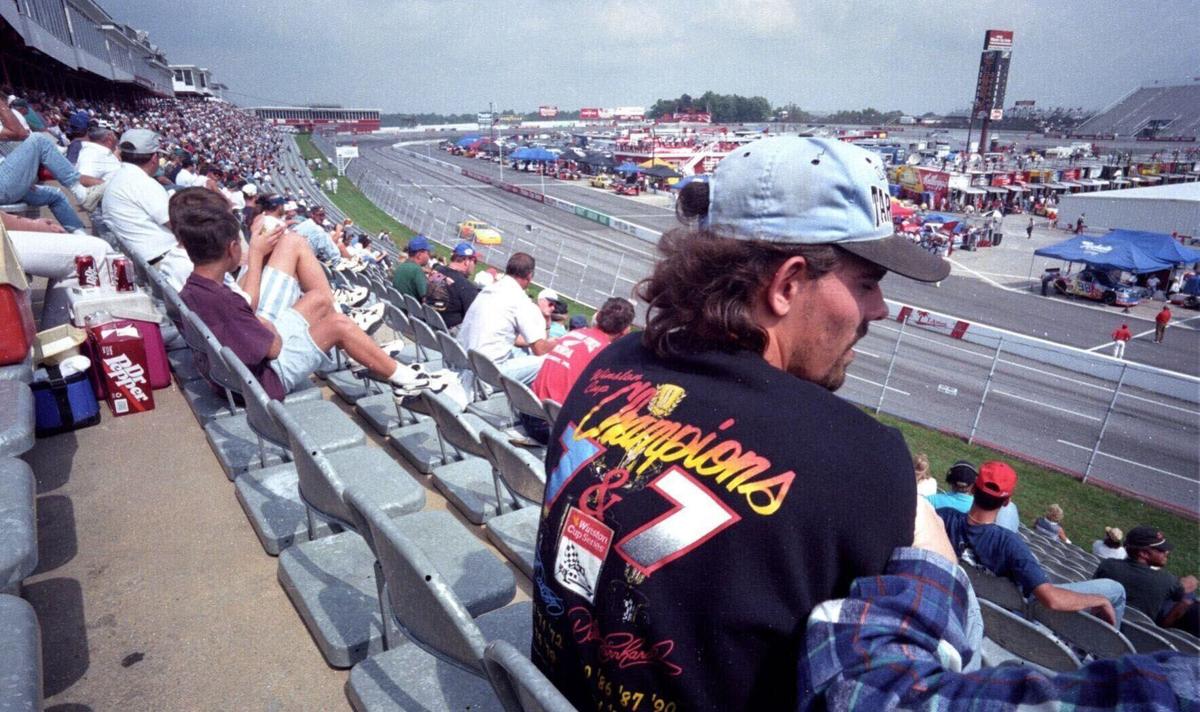 A select few tracks truly define the history of NASCAR.
An even smaller group commands reverence from stock car racing fans.
North Wilkesboro Speedway should be in both of those categories.
As we wait to see what will come of recent developments and efforts to revive the old short track, it's a good time to think about what will be lost forever if something isn't done soon. If you love NASCAR history, like I do, you might come to believe NWS is too important to lose.
If you need perspective on that, it might be fair to ask yourself what would be lost if Martinsville Speedway or Darlington Raceway were suddenly abandoned and allowed to wither away?
Just like those two, NWS is an extant key to the beginnings of our pastime. Instead of being left to the demise of time and nature, why should it not get the same reverent treatment?
North Wilkesboro and Martinsville are two of just three facilities that still exist from the inaugural 1949 NASCAR Strictly Stock Series season. The other is in Hamburg, N.Y., and remains in use as a half-mile horse track for the Erie County Fair.
The rest weren't so lucky: Charlotte Speedway closed in 1956 for the construction of Interstate 85, the Daytona Beach and Road Course reverted back to the public beach and highway it was formed from after the 2 ½-mile tri-oval was built in 1959, Occoneechee Speedway closed in 1968 and is covered with pine and sycamore trees, Langhorne Speedway was closed in 1971 to build a shopping mall, and Heidelberg Raceway now is home to a Walmart after a 1973 closure.
Darlington came into the NASCAR picture in 1950 and is considered to be the first superspeedway in stock car racing, widely respected among competitors and fans alike. It also is the home of NASCAR's beloved annual throwback weekend. Darlington has had a resurgent past few years, regaining its traditional Labor Day weekend event after it, too, once seemed close to leaving the schedule.
Martinsville is held in high regard as the oldest and toughest short track remaining on the schedule and as a venue with a permanent spot on the slate, but North Wilkesboro is old and tough in its own right and equally a part of NASCAR's very origins.
It also still ranks 11th all-time in NASCAR Cup Series races held with 93, despite being off the schedule since 1996.
Martinsville is No. 2 on that list with 145 races and Darlington is No. 6 with 120. Only Daytona International Speedway (150 including many points-paying Daytona 500 qualifiers and two road course races), Richmond Raceway (129 since 1953 over multiple configurations), Charlotte Motor Speedway (126 including three "Roval" events since 1960), Bristol Motor Speedway (121 including one dirt race since 1961), Atlanta Motor Speedway (114 over two layouts since 1960), Talladega Superspeedway (104 since 1969), and Dover International Speedway and Michigan International Speedway (103 since 1969 apiece) additionally rank higher than North Wilkesboro.
Pocono Raceway has been on the schedule every year since 1974 and still sits behind NWS with 86 total Cup races. The former North Carolina Speedway in Rockingham was on the schedule from 1965 to 2004 and still ranks 13th on the all-time list with 78 total races.
Phoenix Raceway, added in 1988, is the only other track to ever hit 50, with that number exactly.
So, whether or not NASCAR competition ever returns to North Wilkesboro Speedway, its importance to the sport is the backbone of why recent efforts strike me as so important. Potential money and support from N.C. Gov. Roy Cooper's American Rescue Plan budget and interest from Speedway Motorsports' Marcus Smith and Camping World's Marcus Lemonis would help keep a vital piece of NASCAR history from disappearing for good.
In a country (and in NASCAR) where so many iconic sporting venues have been demolished or left to rot when something newer and fancier arrives, our chance to do right by North Wilkesboro Speedway still remains.